Illustration program to host 'Not on Paper' gallery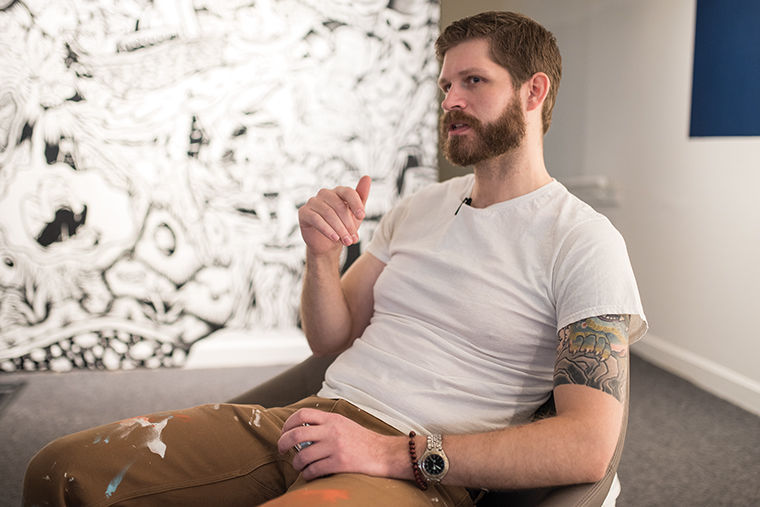 The Hokin Project Gallery and the Design Department's Illustration Program will host the monthlong exhibition "Not on Paper" to showcase untraditional student projects.
The show will be displayed on the first floor of the 623 S. Wabash Building from Feb. 16 through March 16 and will feature 19 artists with 18 separate projects.
Three faculty members, Ivan Brunetti, Chris Eliopoulos and Chris Arnold, directed and curated the project.
Brunetti, an associate professor in the Design Department, said the faculty curators have been working on the idea for the gallery throughout the last academic year and started contacting students to participate in spring 2016.
The show includes work from juniors, seniors and recent graduates who have been working on murals, sculptures, embroidery, abstract paintings and some animation work.
"We worked at selecting the initial group we thought would anchor the show, students we already thought were doing things that expanded the idea of illustration," Brunetti said.
Brunetti added that the faculty curators have acted as advisers and chose students who were hard workers and needed mentoring more than help with their work.
"They are already pushing themselves; we are just there to encourage them." Brunetti said.
Jerald Pellowski,  graduate student in the Business & Entrepreneurship Department and coordinating curator for the gallery, said the show's main purpose is to showcase illustration in a manner unlike conventional exhibits.
"We are trying to break it down and take the idea as far from that as possible—there is not one drawing on paper anywhere in the show," Pellowski said. "For me as an artist, I just want to see something new, so there is a lot that I had not seen before; it is going to be really exciting."
Senior J.J. McLuckie, a design major in the illustration program, worked on a series of paintings to be displayed in a dark room with LED lights that change the colors of the paintings.
"I have always been interested in art that is more interactive and fun for the people interacting with it," McLuckie said.
Senior design majors Maggie O'Brien and Olivia Olsen are showing screen-printed portraits of zodiac characters and 3D felt plants, respectively.
Faculty curator Eliopoulos, a lecturer in the Design Department, said this new design strategy could be the future of the illustration industry.
Curators said they hope not only the Columbia community but also members in the art community of Chicago will visit the show.
"We consider this more of a celebration of the other illustration trends—and it's for everybody, not just the teachers and students here," Eliopoulos said.