Columbia alumnus still making journalistic impact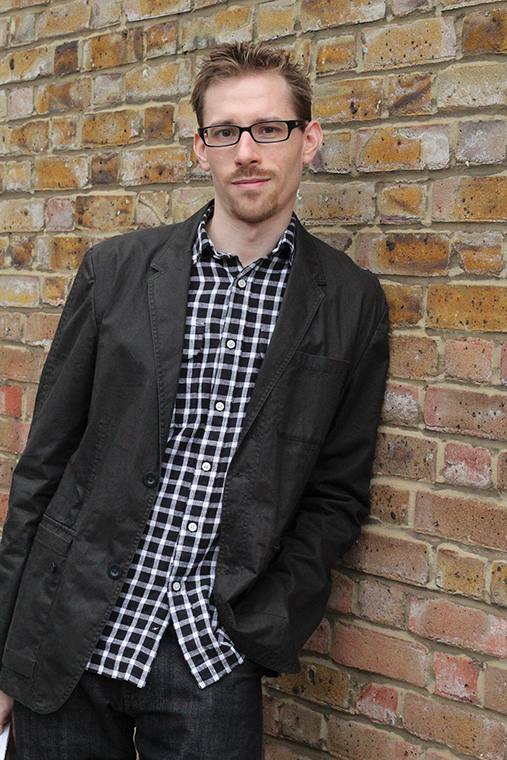 Sean Stillmaker, a 2010 journalism alumnus and Co-Editor-in-Chief of the London-based quarterly arts and culture magazine majestic disorder, experienced "ultimate satisfaction" when the first issue sold out in multiple stores on its first day available in Chicago.
majestic disorder premiered March 18 in London and launched  in Chicago April 21 at Quimby's Bookstore, Water Tower Newsstand and Chicago Main in Evanston.  The magazine has an estimated 5,000 readers and its website gets 10,000 visits monthly.
Hard copies of the magazine are available in 30 countries featuring cities such as and are targeting its content toward 18- to 35-year-old creators and industrialists.
Stillmaker said majestic disorder focuses on culture, fashion and public issues, with feature stories that highlight artistic topics such as Japanese street artists, defining "the modern-day 'it girl'" and the lack of video rentals in London.
The magazine's first issue highlighted local Chicago artists including six Columbia graduates who contributed to the first issue of majestic disorder.
Before working full-time on the magazine, Stillmaker wrote for Journal & Topics Newspapers, a suburban news operation, and received his master's degree in journalism at the London College of Communication.
In June 2012, the Illinois Press Association awarded him third place for Best Web Project by for his multimedia coverage of the 2011 Buffalo Grove Days festival. He also received first place in Online In-Depth Reporting from the Association of Capitol Reporters and Editors.
Stillmaker currently resides in London, where he works full-time for majestic disorder with Kelley Mullarkey, Co-Editor-in-Chief of the magazine.
The Chronicle spoke with Stillmaker on the phone about majestic disorders, Africa and the future of journalism.
THE CHRONICLE: How did you get your start in journalism?
SEAN STILLMAKER: I had that kind of epiphany moment right around 2007 when I was at [Oakton Community College] trying to figure out what would be the best career path for me. As soon as I started at Columbia in January 2008, I never looked back. I knew it was the career path for me.
CC: Why did you choose Columbia?
SS: I didn't want to go too far away  and I didn't have to because Columbia College was ranked one of the best journalism schools in the country. I think what Columbia preaches is the best anybody can get [because] it's very hands on and it's not an exclusive program. They teach doing, getting out into the real world, getting those experiences and doing all the reporting and writing in a real-world atmosphere under real-world deadlines. [I received] excellent training and I was fortunate to pick a job straight out of  graduating.
CC: What is the journalism scene like in London?
SS: Print is thriving [in London] and this continent as a whole because everyone wants to read their news—their art and their culture, [or] whatever editorial content they're consuming. They do not want to read it on a digital device. They want to get the ink on their hands, they want to see it, they want to hold it and they want to interact with it.
CC: What is the most rewarding part of producing majestic disorder?
SS: When you pick up majestic disorder, you're really going to find a truly eclectic mix of artists and creative professionals doing awesome things you've never really heard about. We're hoping we can put a spotlight on these people and elevate those careers. We have already done so at this point. We got designers that we featured back in 2012 that now have collections that are blossoming and selling across the world—little stories like that. Elevating careers is what we're really hoping to achieve because these people are doing great things that deserve the press, but mainstream coverage doesn't really have the space for this. That's where majestic disorder can kind of fill in the niche.
CC: How did you start working for majestic disorder?
SS: Kelley started [the magazine] around 2012 and I came aboard with her in June, adding a multimedia supplement because my background at the time was video. Then [we] just kind of continued collaborating from there, and soon enough we took the publication out of Chicago. Then we both came overseas to London and we started working at it full-time. It's always been a passion of ours to turn the publication into a full-fledged magazine.
CC: Where did the name for your magazine come from?
SS: majestic disorder comes from the idea that the most prolific artisans out there always have some sort of disorder. They're handicapped in some sort of way, whether that be from schizophrenia, whether that be from split personality [or] they could be blind in what they're doing. There's always some sort of handicap or disability and the disability is truly something that makes them special and that disability is something to be celebrated. majestic disorder celebrates what's special in life, no matter how unusual  that it is.
CC: What do you like about being a Co- Editor-in-Chief?
SS: For me, the most rewarding part is being able to pick and choose our editorial direction. We can personally determine what we are going to cover, what needs to be covered and what deserves to be covered. Having the ability to make those decisions and create that strategy is the most important to me and I truly value being in that position.
CC: What is one crazy experience you've had working for the magazine?
SS: Kelley and I traveled to Nigeria in December for our first issue. I did a story focusing on the film industry and Kelly did a story focusing on the fashion industry. [Traveling] to Africa and experiencing things first-hand and seeing Lagos on the ground instead of through a westernized perspective hundreds of countries away is truly remarkable. For us, Western media tends to portray African countries in a negative light. You're always hearing about war and despair and that is not the case. When we went to Lagos and we saw everything first-hand, it is the exact opposite. There is just an incredible entrepreneurial spirit inside of that country. Everyone there is hustling and working toward economic prosperity and has this great positive enthusiasm that is absolutely contagious. We just loved being around that and that is something you're not really going to read, see or hear about anywhere else [in] the mainstream media. So that is, I would say the craziest experience we have had.
CC: What was it like to hear that your magazine sold out in Chicago?
SS: It's truly a testament to our readers and to how much they support what we're doing. That's the reason Kelley and I get up every single day and do what we do, working nonstop on five different time zones, setting up the foundation of this company and valuing our workers. To us, that is the ultimate satisfaction and that's all we need to do to keep carrying on this magazine to the next issue.
CC: Do you have any advice for aspiring journalists?
SS: Do not believe the hype that journalism is dead. It's not. There is always going to be a market for it. It is a fantastic industry right now and there are ample opportunities for development and growth.
Update 4/30/14 Correction: The countries the magazine is available in was incorrectly described as Hong Kong, Dublin and Prague. The magazine will be featuring stories from those countries in later issues. The magazine title was also incorrectly written as Majestic Disorder, the correct title is majestic disorder. The article also stated that the website received 10,000 hits monthly and has been corrected to 10,000 visits monthly.