Columbia alumni build 'Empire' with songwriting success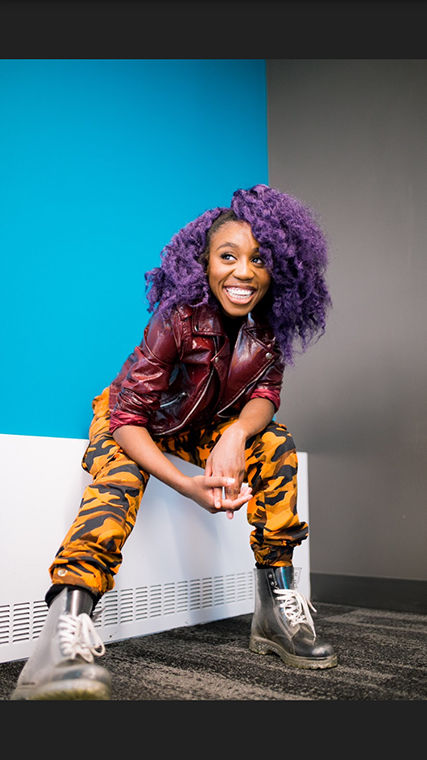 2017 music alumna Kelsie Johnson, aka Juiix, and 2017 business and entrepreneurship alumnus Drew Fridge will have their original song featured on Fox's hit show "Empire," and both have been signed to the network as songwriters.
The episode will premiere May 2 at 7 p.m., featuring their song either with an actor's performance or playing in a portion of the episode, Johnson said.
Johnson and Fridge said they had been submitting songs to Fox for about three months before their music was selected by the network the second week of February.
"It was a very good feeling to finally get one chosen, so it was pretty shocking but exciting at the same time," Johnson said.
Johnson, who is also a singer and music producer, said she and Fridge were in a band named Chameleon while at Columbia and performed at several events including Manifest, Big Mouth and Biggest Mouth during their senior year.
She also was a part of the "Music Industry Immersion" J-term course that was also a songwriting camp and attended an international camp in Germany, Pop Academy.
Those camps were instrumental for Johnson in establishing networks and aiding her in the  path to post-graduation achievement, she said.
"It was ironic that literally right after I graduate I actually get to write for TV," Johnson said. "It was a great experience so that camp really prepared me for this moment here."
Fridge, who is a musician, producer and songwriter, said he was in charge of producing and mixing the instrumentals while Johnson played a strong role in the songwriting.
Regarding their accomplishment, Fridge said it is exciting to have the upcoming episode premiere with their song and great to once again collaborate with Johnson as a witness to her progression and growth.
Medhan Abraha, Johnson's artist manager and music publisher, is a 2017 music alumna. Abraha said there will be a watch party at 1104 S. Wabash Ave. for the episode's release.
"It's a very open event that we want as many people [as possible] to be able to come and experience," Abraha said.
Abraha said the artists will also be speaking with fellow Empire watchers on how to get into the music and television industry, as Johnson and Fridge already have.
"We're blessed to have the experience in the first place because we just got out of school," Johnson said. "People see that and want to see what we're about and work with us more in the future."