Talk about a HAUS Party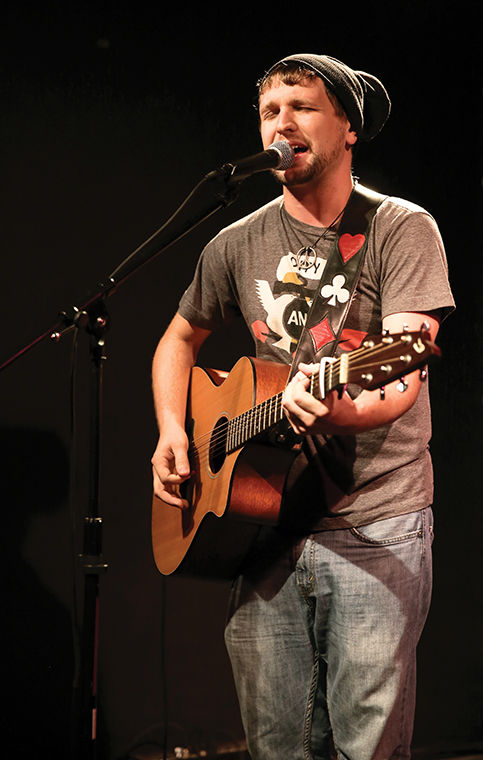 Students packed the HAUS, 623 S. Wabash Ave., Sept. 25 for the annual HAUS party.
The event, hosted by the Business & Entrepreneurship Department's Club Management class, was open to all Columbia students, staff and faculty and featured an acoustic lineup of artists as well as artwork produced by students.
Stephanie Zahlmann, a senior business & entrepreneurship major and member of the practicum class, said the class is assisting her with real-world experience.
"This class is basically running a nightclub but in school," Zahlmann said.
The course prepares students for event planning, artist acquisition and management, devising operational plans and developing budgeting and marketing schemes, according to the college's website.
Students are responsible for planning an event every two weeks during the course and have creative control over the events, which can range from music to mud-wrestling, according to Zahlmann.
"It's a good way to figure out what you do and don't like doing, and it's a good way to prepare you for internships and jobs in the future," Zahlmann said.
Having to plan these events primarily through email and text due to the diverse schedules of her classmates is something she appreciates about the course, Zahlmann added.
Junior business & entrepreneurship major Delaney Morris, who is also in the practicum class, said gaining experience by putting shows together and getting a feel for the arts management atmosphere interested her because she hopes that experience will translate to her profession.
"The most interesting part is the amount of work that goes into [putting together a show]," Morris said. "The amount of effort that goes into putting on something that looks so small is incredible and to get to do that is amazing."
The HAUS, a recreational performance space and student hangout located in the Wabash campus building on 623 S. Wabash Ave., was designed to be used for student-based events and promote a creative community.
The club management practicum holds events in the center to make students more aware of the space, Morris said.
Columbia administrators and faculty are also contacted throughout the course to get tangible budgeting and proper marketing help for the events. The students present their event plans to Business & Entrepreneurship Department Chair Philippe Ravanas and Vice President of Student Success Mark Kelly to gain approval for funds for production, Morris said.
Not only did the event offer free snacks and beverages for those who attended, but physical copies of demo tapes from one of the show's featured artists were also handed out, all of which was paid for by the class's budget, Morris said.
Scott Nadeau, a senior business & entrepreneurship major, was a featured performer during the HAUS Party event. He said the atmosphere is what draws him in. The event also featured a Columbia alumnus Mathew Thomas of Beso and current Columbia student Hank Beiber, of Beauty Minus Beast whom Nadeau recommended to a friend of his in the class, with hopes of diversifying the musical lineup, Nadeau said.
"There are so many people who are itching at the chance to get on stage, and that's what we want," Nadeau said. "Columbia should aspire to get freshmen and sophomores involved just as much as the upperclassmen are."
Nadeau said in comparison to his expected turnout for the event, he was pleased with who showed up. Columbia events usually yield crowds that consist of students who are looking for a good time and enjoy good music, he said.