Waters takes on new SFS position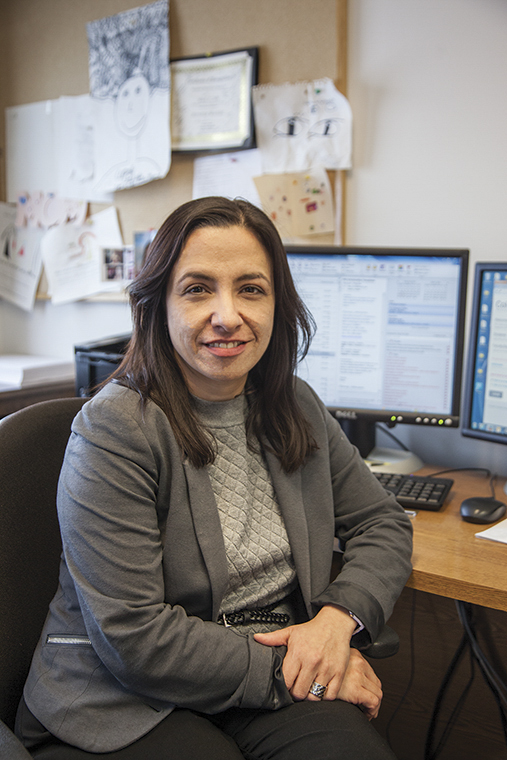 Jennifer waters was promoted Feb. 17 to the role of associate vice president of Student Financial Services and Business Affairs.
Waters has served as executive director of the department since 2007 and is succeeding Tim Bauhs, who is now the executive financial director at the University of Chicago.
Waters, who began her Columbia career in 2004 as a service operations director, said she is humbled and appreciative of the opportunity to advance in a department to which she has grown attached.
"I'm very grateful and the community has been overwhelmingly supportive," Waters said. "Any time you're allowed to advance at a place that you love very much and have established working relationships, it's a lucky day."
Richard Dowsek, interim chief financial officer and vice president of Business Affairs, said he promoted Waters because of her experience and extensive knowledge of the department.
"She's dedicated [and] she loves the place," Dowsek said. "She's got a nice skill set for that job and it wasn't really that hard of a decision."
Waters said she is excited to take on her new responsibilities, which include overseeing various college services, including the campus bookstore and computer store.
She said she looks forward to new challenges but will miss connecting with students as executive director, which she said allowed her to keep her perspective fresh and informed.
"I was able to work with students and families, so I'm hoping I can still keep that," Waters said.
Waters said she has no immediate plans for Student Financial Services or the Office of Business Affairs. Instead, she said she plans to ease into her new position and make decisions tentatively until she finds her footing.
Dowsek has been the interim CFO since November but said in that short time he has taken note of Waters' managerial and communicative talents, which have greatly contributed to the development of SFS and the Office of Business Affairs.
"She has been a stellar performer for the college for a long time," Dowsek said. "Jennifer is one of the names that keeps popping up as being an extraordinary talent for the college and a talent that the college should be doing everything it can to retain."
When making the decision to promote Waters, Dowsek said he consulted President Kwang-Wu Kim and Tim Bauhs, both of whom agreed that Waters was best for the new position.
"I've spent some time with the folks that report to her and the relationship that she has with those people is really strong," Dowsek said.
Dowsek said he did not consider any outside candidates because a significant number of departments are already facing many transitions in faculty and administrators.
"We don't need another new face," Dowsek said. "Keeping a familiar face in an area where she's got good experience and people are used to seeing her is really good."
Waters has a Ph.D in higher education from Loyola University of Chicago, which she received in 2009. She previously worked at Illinois Institute of Technology and Kendall College.
Tomika Henry, assistant director of SFS, said she has worked with Waters over the past 10 years and has seen her improve the department's quality of customer service.
"Jennifer's position is well deserved," Henry said. "She will be able to touch other departments to bridge the gap [between] departments. Her promotion is a plus because it can get our department to where we need to be."