The day the music died: How the recording industry is coping with digital piracy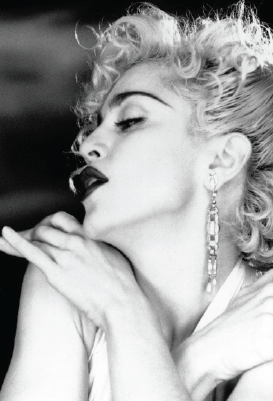 It was March, 1990, years before illegal file-sharing began compromising the music industry. According to a former Warner Bros. Records executive, a company representative was waiting to meet the director of Twin Cities Top 40 radio station KDWB-FM. The representative arrived with a VHS tape of Madonna's then-unreleased video for her song "Vogue"—a track that would become Madonna's most successful single of her career. While he waited, the station's program director was busy wiring a secret reel-to-reel recording device to illegally duplicate the song. When the two met, the Warner representative played the tape, and the program director discreetly recorded the audio. As soon as the representative left, the director put an intern on a plane to take the bootlegged version to New York City's Z100 radio station. A few hours after what was supposed to be a private preview of the embargoed song, "Vogue" scandalously premiered on-air a week before its scheduled release on one of the world's largest Top 40 radio stations. This incident kicked off a decades-long struggle by the music industry to play catch-up with the past decade's technological advancements that allow users to obtain and share music illegally—and it appears to be losing battle. 
Since the transition from the commercial release of vinyl records in the 1940s, music pirates have freely and illegally shared music on a large scale, weakening the industry's control over its products. As technology becomes more efficient, it continues to make file sharing simpler and faster on websites such as Gnutella, which have had a crippling effect on the music industry's ability to make a profit. As new file-sharing technologies emerge, record labels have a harder time protecting their product. Distribution has shifted from record labels to consumers, forcing the industry to try to guard its music as much as possible. 
According to a 2007 policy report from The Institute for Policy Innovation, global music piracy causes an annual economic loss of $12.5 billion in the U.S. The report also states that music piracy has resulted in the loss of approximately 71,060 U.S. jobs and $2.7 billion in workers' earnings. 
Justin Sinkovich, an assistant professor in the Arts, Entertainment & Media Management Department, created Epitonic. com, one of the first MP3 distribution websites. After working in the industry from its peak in the '80s and '90s through its decline in 1999—caused by easily shared MP3s—Sinkovich said he is unsure of the industry's direction after such a profound shift. 
"Are people going to pay money for music, especially when I can jump [online] right now and float from one band's site from another and stream music all day and not buy anything?" Sinkovich said. "That's the mindset we're in, whereas 10 years ago, that was [in] no way the case." 
Online music providers such as Pandora and Spotify have been heralded as two of the first technologies to reduce music piracy because artists can collect payment from digital radio plays, according to Heather Liberman, an entertainment lawyer at Leavens, Strand, Glover & Adler in Chicago. 
Liberman, who represents artists in copyright matters, said the nonprofit organization SoundExchange is designated to collect fees paid by online radio stations like Pandora and distribute the payments to rights holders and artists as their songs are played online. 
But when royalties are disbursed, the artist generally makes almost nothing for each play, explains Ted Hoekstra, Mid-Atlantic regional promotion director for Interscope Geffen A&M Records, which is owned by Universal Music Group. 
"It's pennies, if not fractions of cents per play," Hoekstra said. "Even though it's nice if you're an absolute [brand new] band and someone might listen to your music since they have access to it through Pandora, if they choose to only listen to music that way, that does not convince them to actually buy the album. It does not come close to making up to the artist or the copyright holder or the label any of those costs." 
Though these royalties are among the last ways artists collect even a small amount of revenue, a bill called the Internet Radio Fairness Act, introduced in Congress in September, would decrease the royalty percentage Internet radio companies pay artists and rights holders, according to Darvio Morrow, CEO of The First Class Broadcasting Corporation, which founded the online radio program Musera Radio. Morrow, whose company supports the bill along with Clear Channel Communications and other groups, said passing the bill would even out the royalties that online radio stations pay the artists because they currently pay the most in royalty percentages of all digital radio mediums—more than half of their income. 
"Right now, satellite radio, cable radio and every other form of digital radio have their royalties calculated by what's called the 801(b) standard," Morrow said. "That takes into account economic conditions to make sure the royalties [paid to the songs' rights holders] are not so onerous that it could put the company out of business. Internet radio is on a different standard." 
Morrow explained that online radio stations pay more than 50 percent of revenue in royalties to artists and rights holders, such as songwriters and record labels, compared to 7.5 percent for satellite radio companies and 15 percent for cable radio. 
Eugene Kalsted, of the Chicago-based alternative band Jolly Korea, said lowering the royalty rate on digital radio services does much more harm to the artists than the rights holders. 
"Personally, I do hope [the Internet Radio Fairness Act] doesn't get passed," Kalsted said. "Regardless, the rights holder is going to make hella money, so they don't care. It really only solely affects the artist … I need money to keep [my career] going. I don't even really want the money for myself, I just want to be able to go out to travel and spread the music." 
On Nov. 14, more than 100 artists, including Billy Joel, Graham Nash, Rihanna, Nas, Sheryl Crow and the members of Maroon 5, signed an open letter backed by artists' rights organizations SoundExchange and the musicFirst Coalition, which criticized the Internet Radio Fairness Act and Pandora Media. The letter stated that although those who signed it celebrate Pandora's success as a "Wall Street company," the music community is just now getting acclimated to the digital world, and imposing lower royalty rates would be detrimental to artists' success. 
"Why is the company asking Congress once again to step in and gut the royalties that thousands of musicians rely upon?" the letter asks. "That's not fair, and that's not how partners work together." 
Liberman explained that though lawsuits may seem like the obvious way to stop piracy, legal action is typically a last resort because it is time-consuming and expensive. She said she understands that the industry wants to protect its artists' work, but asking the government to take care of the problem is difficult. 
"There is a lag in the law behind technology because of the way it works," Liberman said. "There's a very clear-cut system for how a law is passed and how a bill becomes a law, and that takes a lot of time and takes a lot of scrutiny, whereas I could develop something in my basement tonight and have it available to the public tomorrow. That kind of speed makes it nearly impossible for [the law] to keep up." 
Online radio services aside, Hoekstra predicts that the future business model will be subscription-based, like Spotify, which provides access to its entire catalog for a flat rate. He said consumers should take advantage of the $10 monthly fee because having access to such a wide variety of music for the price of a CD is a deal. 
"I'm rooting for [subscription services] to become the standard," Hoekstra said. "If you're a music fan and you're not doing Spotify or Pandora and you're not paying the upgrade for those, you're making a mistake. The amount of music that you have at your fingertips, that you can have on-demand, that you can tell it to play, I think is amazing." 
However, Hoekstra said this business model ultimately won't cover the promotional and marketing costs that a label puts into releasing music. He said he hopes people will eventually start using paid streaming services as their main form of music consumption. 
According to Spotify's website, more than 15 million people have used the application in the last 30 days, and more than 4 million of them were paying subscribers. The website also states that the company has paid more than $250 million to the rights holders of its 18-million song catalog since its launch in October 2008. 
"I compare it to cable," Hoekstra said. "Hopefully they get such overwhelming numbers that people start to rely on this format. To survive, you have to up those prices." 
Hoekstra said the industry has consistently fought technology that enables people to steal audio content. Although piracy existed before, he said the largest scare to the industry was the birth of the MP3. 
"When it was introduced, the record labels as a whole didn't have their head around the new technology," he said. "As they tried to grasp and agree as a four major corporation entity, that takes some time to get the ball rolling." 
The industry is taking preventative measures to ensure unreleased music won't be leaked, Hoekstra said, and many times the first leak comes from within the industry. He said labels now distribute MP3s that can only be downloaded a limited number of times. He added that labels use several techniques to keep the public from stealing music, including watermarking songs, which involves placing an inaudible imprint in each file that contains information about the person it was sent to. Other methods include audibly repeating the record promoter's name in each copy of a track, providing only 30 seconds of a song and sending MP3s on digital media players that are locked. 
Destiny Media Technologies, based in Vancouver, Canada, launched Play MPE, a digital distribution system created for sharing and listening to music files within the industry, in October 2003. The files distributed through Play MPE are uncompressed and watermarked MP3s or WAV files, according to a Play MPE representative for Interscope Geffen A&M Records. 
The representative explained that with more than 62,000 users and 912,900 songs from more than 2,700 record labels—including majors labels like Universal Music Group, Warner Music Group and Sony Music Entertainment—Play MPE is a way for the industry to control how music is shared. 
"[The labels] needed something secure that would be just within the music industry so that it's contained," the representative said. "MP3s are evil to the industry because they are easily copied and sent. They're such small files, [and] those things can go viral." 
Sinkovich said the future of the music industry relies heavily on community, something that is lost among most major labels today because of impersonal forms of communication. He said more artists have relied on social media like Facebook, YouTube and Bandcamp to replace the duties of a record label, and at times the indie bands end up more successful than major-label artists. 
"For smaller artists, if you can get half of your Facebook friends to buy a nice deluxe version of an album and come to a couple shows, you're in the ballpark of making a decent living," Sinkovich said. "It's about building community and working with like-minded people. You create that community, and people feed off of each other." 
Sinkovich said that although the industry is at a peak of musical indulgence, the decrease in artists' compensation may deter them from creating music. 
"Music is always going to be extremely powerful," Sinkovich said. "I just hope that musicians can find a way to make a living from it so they don't have to have two jobs. I hope opportunity still exists for music." 
Kalsted said that being a working artist is bittersweet in a digitally obsessed culture. 
"It's definitely a gift and a curse," Kalsted said. "The gift is that you can get your music out to a lot more people a lot faster. You have all this access to all these people and they can all love your music, but the problem is they don't necessarily have to pay for it." 
Although the music industry has long battled piracy, the advancement of digital technology has created a deeper appreciation for and a wider conversation about music, Hoekstra said. He said digital download sales are booming in growth each year. 
"The upside of all this: Everybody's now into music more than they ever have been before," Hoekstra said. "When I was growing up and I had 500 records, I was the weird guy. But music is so accessible and so portable that everybody could be that crazy about music, and they're not just crazy outcasts somewhere." 
eornberg@chroniclemail.com