CCCPay update features new services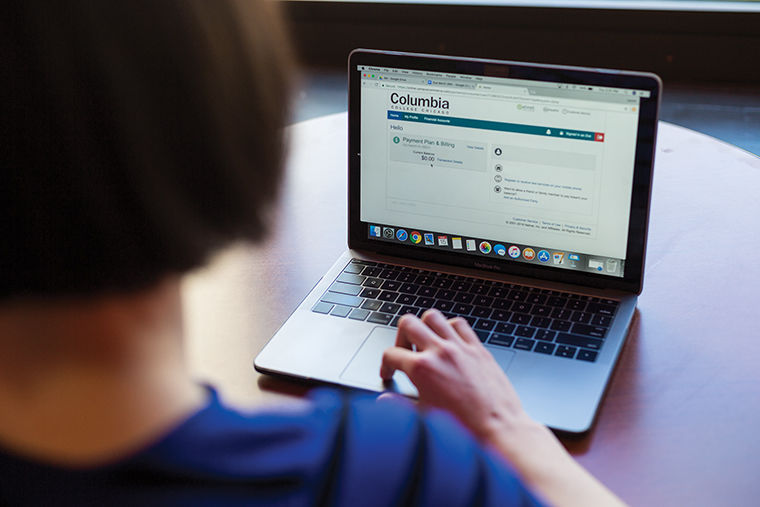 New upgrades to the college's CCCPay service were announced to students March 7, providing account holders a mobile-friendly site, text alerts, real-time view of payments and balances as well as customer service assistance from the Student Financial Services' vendor, Nelnet.
CCCPay is the college's online payment and direct deposit service used by students and third parties, which receives and credits financial aid and tuition payments.
Nelnet is a financial service company working with more than 400 higher education institutions, according to Marci Mueller, implementation project manager at Nelnet. The company also acquired Great Lakes Educational Loan Services in February, so it now handles more than 40 percent of all nationwide student loan payments.
The most recent additions were implemented in response to student feedback, said Christine Tvedt, assistant director of Outreach and Education and Financial Planning.
"[The upgrade] will take us steps ahead into allowing text messaging, a friendly mobile view and will have the option where our systems will talk to each other in real time," Tvedt said. "Students [are] able to go to CCCPay and see pending aid, what aid has already come through and what's the balance as of today. And it will be [in] real time with what the college has on record."
Tvedt said the upgrades use technology by Jenzabar, a company providing student information services and software to higher education institutions, which Nelnet partnered with in 2015 to provide new payment processing solutions to clients.
Mueller said the newly added features will make students' payments easier to understand.
"There was no integration between our systems, so it was hard for students to know what their balance was when they wanted to set up a payment plan," Mueller said. "Now when a student comes in, we'll show them what their balance is for each term, so there's no gray area to figure out how much they owe."
The new text alert upgrades keep students and authorized third-party payers updated on their account information and makes sense for college students because they use their phones all the time, Mueller said.
Although the updates are already implemented, Tvedt said students will need to take several steps before they can put the updates to use. They will need to reauthorize third-party payers, opt in to text alerts and add Nelnet as a safe email contact, so future emails about account information do not go into spam folders.
Direct deposit information and current payment plans for the spring semester will transfer to the updates, she added.
Nathan Polak, a junior audio arts and acoustics major, said while he does not have a payment plan, he still sees benefits to the updates because his information will be more accessible and easier to follow.
"The text alerts will be useful for people [with payment plans] so they can get a reminder," Polak said. "Real-time integration will help because I've had times where I'm [wondering] 'Did my payment go through or not?' because they take awhile to update."
Tvedt added that students can expect additional changes throughout the semester.
"We do have some more changes coming up that we'll be announcing, just a service change happening," Tvedt said. "We're wanting to make it more accessible, intuitive, transparent and improved customer service."