Youth in revolt: Students lead after Florida school shooting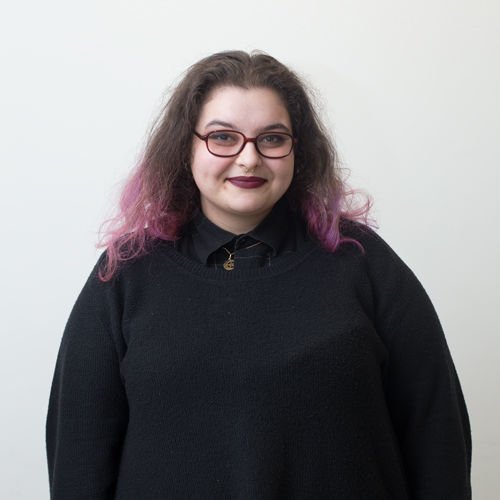 America's youth has taken their future into their own hands before another mass shooting can claim them.
Another school shooting Feb. 14 took the lives of 17 people at Marjory Stoneman Douglas High School in Parkland, Florida. With it came another wave of empty "thoughts and prayers" from politicians as they ignore desperate calls for gun reform.
But many of the shooting survivors refuse to accept anything less than progress. After living through what may be the most traumatic experience of their lives, they have taken to the streets, town halls and the Capitol to ensure other young people never experience their pain.
During a Feb. 16 interview with Anderson Cooper, Stoneman Douglas High School junior Cameron Kasky called out the National Rifle Association and the Republican Party for refusing to address gun reform. Kasky later started the #NeverAgain movement used across social media platforms and on protest signs nationwide.
On Feb. 17, Kasky's classmate Emma Gonzalez stood at a podium in front of a crowd of demonstrators and announced the survivors are doing what politicians have refused to do.
"All these people should be at home grieving," Gonzalez said. "But instead we are up here standing together because if all our government and president can do is send thoughts and prayers, then it's time for victims to be the change that we need to see."
Students also spoke at a CNN-produced Town Hall broadcast Feb. 21 where they unrelentingly grilled Sen. Marco Rubio, R-Florida, and NRA spokeswoman Dana Loesch about their continued complacency.
Stoneman Douglas High School students are not fighting alone. Students nationwide have rallied behind them, and young people are now leading a dialogue legislators have dismissed for years. Teenagers walked out of classrooms nationwide Feb. 21 in a powerful display of solidarity. The same day, the Parkland survivors traveled to their state capitol in Tallahassee, Florida, where they pushed for legislative reform.
The students' efforts are already showing results. Florida Gov. Rick Scott, whom the students have put under enormous pressure to tighten gun control laws, announced Feb. 23 he will be working with state lawmakers to raise the age to purchase a gun from 18 to 21; ban bump stocks, which allow guns to fire like fully automatic weapons; more severely penalize those who make threats to commit a school shooting and mandate active-shooter training in public schools.
Although these measures are far from adequate prevention, they are more than we have seen in years of increasingly violent mass shootings. This is more than what Scott did after the Orlando, Florida, shooting at Pulse nightclub claimed 49 lives.
Looking toward the future of continuing this dialogue, student-led protests—including a national student walkout and march in Washington, D.C.—have already been organized for later this month.
Many people have begun to say these teenagers are saving America, but this well-intentioned interpretation is misguided. Young people will no longer tolerate their lives under constant threat, and with quickness and efficiency, are doing what U.S. adults should have done, beginning with the Columbine High School shooting in 1999. These teenagers are desperately trying to save themselves and future generations from slaughter.
The youth have taken the lead in the fight for gun reform, and now we all must march beside them and ensure nothing blocks their path to progress.