Mary-Arrchie Theatre to say goodbye after three decades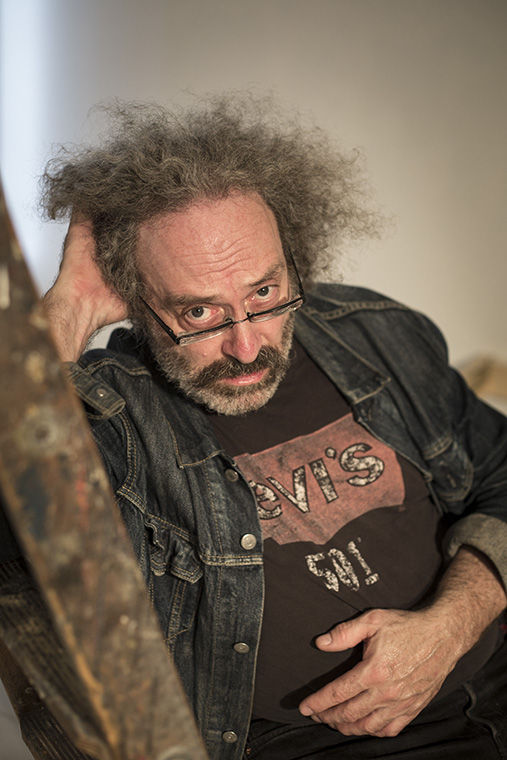 After 30 years as an alternate theatre staple, the Mary-Arrchie Theatre Company will close its doors in August 2016 as developers reconstruct the building, terminating all of its business leases, according to Richard Cotovsky, founder and artistic director of the theater. Cotovsky is a native Chicagoan who has been involved in theater since the early 1980s.
To commemorate the closing of the theater, located at 735 W. Sheridan Road in the city's Lakeview neighborhood, Cotovsky decided to conclude its upcoming season, which starts Sept. 10, with its annual Abbie Hoffman Died for Our Sins Theatre Festival.
"We are wrapping it up on our own terms," Cotovsky said. The theater is closing, but he said he is looking forward to stepping down from some of his responsibilities as the artistic director.
"It's been long overdue for me to step down," Cotovsky said. "I have some people helping, but if I walked away, they would not pick up the slack."
Cotovsky said working with the theater has been a long and difficult journey, and he looks forward to a break from writing grants for shows, spending money on sets and tirelessly moving lumber. He said he will also be happy not to have pressure or deadlines breathing down his neck.
 Cotovsky added that he will continue to direct and act in some shows but will do it at his own leisure.
Rudy Galvan, a Columbia theatre alumnus and an ensemble company member since 2009, said although the company's closing is sad, it is also a relief, and he is happy to have been there for the last six years.
"It's something to be really proud of," Galvan said.
Mary-Arrchie is one of four theatre companies in the vicinity, but Cotovsky said his company is one of the most powerful and "very hardcore."
"We have provided a certain flavor to the theater community that I don't think any other theater does provide," Cotovsky said.
Cotovsky added that he thinks the community will lose the level of excellence Mary-Arrchie provided. He said the theater's absence will affect the community, comparing it to someone losing one of their favorite cravings.
"If you want that hot sauce on a burrito, you ain't going to get it in the theater community anymore, because the hot sauce is going to be gone," Cotovsky said.
Galvan said the local theater community has shown support for the company since news of its closing spread. He said he was particularly surprised with the support expressed through Facebook, where the hashtag #ThisIs30 kicked off the company's last season and will continue through to the end.
"I'm really glad to see [Cotovsky] getting the props that he deserves from everyone," Galvan said. "It's good to see how many lives have been affected by our theater company."
The theatre company has always emphasized showcasing young talent, launching the careers of many Columbia alumni, Galvan said. Cotovsky said he wanted new artists to take risks and bring new energy to the theatre, which is why he is giving Arianna Soloway the opportunity to direct the season's first show.
Soloway, a directing major alumna, began working with the company in 2012 for a production of "The Glass Menagerie" by Tennessee Williams, which she said is her best memory of the company. Now, Soloway is making her directorial debut with "The Guardians" by Peter Morris.  She said she chose the show because it felt right for Mary-Arrchie's style.
"It definitely fit with that sort of grittiness and dedication to actors that [Mary-Arrchie] and I find important," Soloway said.
Like Galvan, she is sad about the theater's closure but happy to have been a part of it. Soloway said she understands it is time to move on¬, saying she is ready to ready to experience new things.
Cotovsky is bittersweet about the theater's end but happily remembered some of the company's best shows, like "Superior Donuts" by Tracy Letts, and "The Glass Menagerie" by Tennessee Williams. Cotovsky said both shows were big box office hits and received a lot of praise.
"It's going to be the end of one thing and the beginning of a new freedom," Cotovsky said.