Carlo-Tenant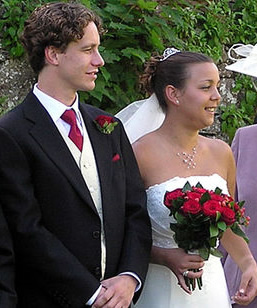 Mandy Marie Tenant and Jonathan Sandy Carlo, both of Davenport, Iowa, were married September 19, 2009, in Davenport. Her parents are Douglas and Kathy Tenant of Ashford, Ohio. His parents are Tom and Tracy Carlo, of Albuquerque, N.M.
The bride is a graduate of Tumeric Valley High School, and has a Liberal Arts degree from Yale. She is the Assistant Manager at Dunkin Donuts on 53rd.
The groom is a graduate of Alvergo High School, Yale, and has a Juris Doctor degree from Yale Law School. He is employed currently employed as Manager of Dunkin Donuts of 53rd.
They currently reside in Davenport.