Gamers attempt to 'pwn' pediatric cancer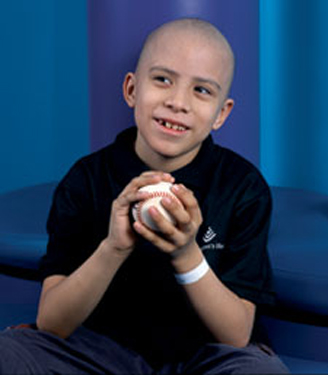 By Steven Schnarr
October 12, 2008
Sitting in front of a TV and playing Halo for 24 hours straight may seem over-the-top for some, but on Oct. 18, possibly thousands of people will be doing just that.
The inspiration for the gaming is a pledge drive funding a pediatric cancer center in Texas, with participants ranging from Houston to Columbia in Chicago.
The charity event, Extra Life, was conceived by Jeromy Adams, or "Doc," co-owner of The international event is online and pledge-driven, where participants get pledges for each hour of a 24-hour gaming period on Oct. 18. Anyone can participate if they attempt to get pledges from a minimum of four different contributors at $1 per hour. The group has a hefty goal for the drive and are on their way, but they are still working just as hard now—if not harder—than at the start of the charity drive.
A similar event, Child's Play, has had more than 100,000 people involved since 2003. The main differences are that Extra Life is based on getting monetary pledges for playing video games, while Child's Play is based on getting donations of toys, books, and cash  from gamers, but not focusing on playing games for the drive.
Doc is the director of creative services for four radio stations in Texas. Each year in the past he has done fundraisers on those stations for the cancer center.
Doc tells a story of his friendship with a 15-year-old leukemia patient named Tori at the cancer center. She died after her third bout of cancer, but before she died, the SarcasticGamer.com community raised money for a gift for her. After overwhelming support, Doc figured they could do a lot more, and not just for one patient. The owners of SarcasticGamer.com-Adams, Adrian Cherikos, Sean Workman and Dave Cothran-attempted to bring together the gamer community across the country to help Texas Children's Hospital.
The hospital, ranked third best in the country by U.S. News and World Report, accepts cancer patients from every background whether or not they can afford it, said Adrian Cherikos, a co-owner of the gamer site and a resident of Chicago.
"All the people who are community members [of SarcasticGamer.com] are die-hard gamers," said Leslie Adams, a representative of Extra Life. "So [Doc] wanted to make sure he picked a fundraising opportunity that [would] really talk to his audience and [could] be something they could really get excited about."
Last week there were more than 1,200 people registered for the drive. Cherikos said at this point, 100 more volunteers join up every day, and they hope to reach 5,000 by the gaming date.
"[It has been] only recently that we've had support from larger video game websites," Cherikos said. "It's mostly due to people from their community urging them to join."
There are prizes given for the amount of money members of the drive raise. Everyone participating in the event gets five "switchbucks" for PlaySwitch.com, a game-trading website. Other prizes include surround-sound gaming headsets and Sumo Omni bean bag chairs.
There is no designated meeting spot for the event.  Some people are gaming at home by themselves or online, while others are getting together at places like Dave and Busters to play arcade games, Adams said, but anything goes. After the event, 100 percent of the pledges will be collected, totaled and given to the cancer center.
Timothy Slovacek, a junior interactive arts and media major at Columbia, is trying to bring together other students to volunteer or pledge for the event. He heard about the event while listening to a SarcasticGamer.com podcast.
During the 24-hour gaming marathon on Oct. 18, he is hosting a gaming party for Columbia participants at the game lab at the South Campus Building, 624 S. Michigan Ave., Room 604. Although at press time it was only him and one other participant from Columbia, he said they were working hard to get more gamers involved.
One of his ideas to bring gamers together for the event was to create T-shirts saying, "Pwning Cancer," which is gamer lingo for owning or destroying cancer.
Slovacek said he would be playing an assortment of games by himself, including World of Warcraft and Shadow of the Colossus and games like Halo and Super Smash Bros with others.
"I'm hoping to have a community like Columbia come together and have a good time while they're raising money for kids with cancer," he said.
Rather than worry about himself for a day, Cherikos said, "I will give up one day to collect enough money to put a smile on one kid's face."
For more information, visit ExtraLife.SarcasticGamer.com.
E-mail any questions about Columbia's team to ColumbiaExtraLife@gmail.com.