'SNL' proves comedy is important during Trump era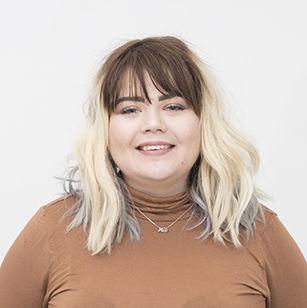 Melissa McCarthy was almost unrecognizable as White House Press Secretary Sean Spicer in a Feb. 4 episode of "Saturday Night Live." Dressed in a well-fitted suit and an impeccable fake receding hairline, McCarthy stepped in front of a replicated White House podium with a scowl on her face. 
"Before we begin, I know that myself and the press have gotten off to a rocky start," McCarthy said to a cheering audience. "In the sense when I say 'rocky start' I mean it in the sense of 'Rocky' the movie because I came here to punch you in the face."
Throughout the presidential election, "SNL" cast members donned wigs, accents and outfits to channel political figures who had willingly placed themselves in the spotlight. Kate McKinnon as Secretary Hillary Clinton, Alec Baldwin as President Donald Trump and Cecily Strong as First Lady Melania Trump, to name a few. 
During the Trump era, people need something to laugh about. A constant onslaught of aggressive politics can cause anyone to switch off the news with disgust. By bringing humor and politics together, "SNL" is helping facilitate a dialogue in a time of political uncertainty. It's important for people to have something to laugh about when being bombarded by breaking news headlines, and viewers are latching on to this coping mechanism. 
According to a Feb. 8 A.V. Club article, "SNL's" viewership grew by 19 percent among adults 18–49 and 22 percent in total viewers compared with the previous season. "SNL" hit a total of 10.6 million viewers in ratings for the episode that aired before the article was published; it was the highest NBC had seen since the 1994–1995 season during former President Bill Clinton's first term. 
Tuning in to watch "SNL" cover the onslaught of breaking news is monumental, especially for this generation. Though comedy and politics have had a long history, the Trump era is a time that needs to be looked at through the lens of entertainment.
Comedians are encouraging viewers to look at Trump's decisions in different ways and form opinions. Many young people are now getting their news from the show. Though that could create unnecessary pressure for the "SNL" cast members, they have allowed millennials to come to their own conclusions after watching a sketch.
Spicer reacted to McCarthy's popular sketch in a Feb. 5 interview with Extra by saying it was funny, but McCarthy could "dial it back." 
Spicer's reaction was tame compared with Trump's after he watched Baldwin's impersonation, tweeting on Jan. 15, ". . .Saturday Night Live is the worst of NBC. Not funny, cast is terrible, always a complete hit job."
When comedians are touching the nerves of politicians, it means they are doing their job right. If anyone is complacent with letting the world rage on in a political battle, everyone loses. At least McKinnon— who impersonated Kellyanne Conway in a silk nightgown on Feb. 11—can say she's fighting back.