College offers faculty, staff buyouts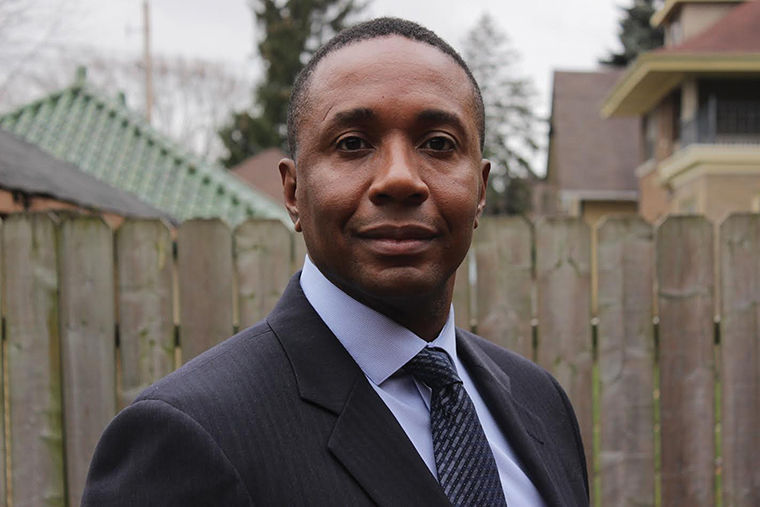 Columbia will soon attempt to reduce expenses and its workforce with its second employee buyout in two years, announced in a March 1 email to faculty and staff.
According to Jerry Tarrer, vice president of Business Affairs and CFO who sent the email with Senior Vice President and Provost Stan Wearden, the Voluntary Separation Incentive Program is a response to the college's current financial situation as well as faculty and staff inquiries regarding another buyout.
Tarrer said a total of 87 faculty and staff members are eligible for the buyout, including 51 faculty members and 36 staff members. Requirements for faculty members to apply for the buyout include being actively employed full time, holding a tenured position and having served at least 10 years at the college by May 31. Eligible staff members must also be actively employed full time at the college, served a minimum of 20 years at the college and must be 55 or older by May 31.
Incentives include one year of the annual full-time salary, tuition assistance for the participants, their spouse or dependents, and medical insurance coverage benefits. These incentives are substantially more than what was offered in the previous buyout—three months of benefits. Tarrer said this change was made to increase participation in the buyout.
"It was really to sweeten the spot to make it something that would be more appealing to the staff and faculty," Tarrer said.
The first buyout in 2015 was offered to 73 faculty and 61 staff members, with more than 60 employees accepting the plan, according to the March 1 email.
Michelle Gates, former vice president of Business Affairs and CFO, said at the time of the 2015 VSIP that the college had no plans for a second buyout, but Tarrer said the college opted for another VSIP to respond to the needs of the college. The March 1 email also said there are no plans to have a third, but told The Chronicle the college cannot commit to a decision without examining the circumstances at that time.
"We continue to be diligently addressing some of our fiscal challenges," Tarrer said. "It was an opportunity to both address [faculty and staff] demand and the fiscal challenges."
The efforts of the college to save money come after several years of enrollment declines, including a loss of 850 students from the Fall 2015 to Fall 2016 semester, as reported Oct. 3, 2016 by The Chronicle.
Although the buyout is meant to help the college, it could potentially have negative long-term effects, according to Ray Franke, professor of higher education at University of Massachusetts Boston.
"It may sweeten the deal on an individual level, but we have to think about the long-term repercussions," Franke said. "It's likely, looking at the trends that we've seen, that these [faculty] positions are not being replaced with tenure track positions."
Some job descriptions may be strategically adjusted in order to prevent any gaps with the loss of faculty and staff members, including relying more heavily on adjunct faculty members to teach courses, Wearden said.
"It's not the wisest thing to just replace a position with the identical position," Wearden said. "You need to think about where the discipline's going, do we need a different set of skills and knowledge, and is it important to replace this position in this department or is there another department that needs a position. This gives us an opportunity to do that."
Wearden said he does not currently have any concerns about specific offices or departments but said  he and Tarrer will actively solve any issues with deans and chairs.
Tarrer said having discretion over what eligible employees who want the buyout can ultimately receive them is one way to avoid too much loss in one area.
Potential negative effects include a change in the college's overall atmosphere, particularly among employees, because a buyout of tenured-track positions is often followed by part-time hires  who may not be as involved within the college, Franke said.
"The fewer tenured positions you have, the more you're changing the climate among the faculty that are engaged with the university," Franke said. "It may save some money and adjusting to the lower demand because you have fewer students enrolled, but this very likely has unexpected consequences in the long term."
Columbia prides itself on its part-time faculty for their ability to teach students in their departments while also working in their fields of profession and, in the past, has used it in marketing the college. 
Several faculty and staff members eligible for the buyout declined to comment or could not be reached for comment by The Chronicle. As of press time, Wearden said three interested employees have already contacted Human Resources.
Academic adviser at the College Advising Center Paula Brien said that though she is eligible for the buyout, she will not be taking it.
"I am very interested in staying, and I am going to decline the offer," Brien said. "I do think it will be a boon for some of our staff [and faculty] members."
Brien said her main worry is workforce reductions after the buyouts are taken, without those who declined them being informed. This happened after the first buyout took place in 2015, resulting in mass layoffs that included VSIP-eligible faculty and staff members who turned down the deal. 
"I hope if there were any positions being targeted to be laid off and someone occupying one of those positions was eligible for this, that they would be told, 'Either take this or you're going to be terminated,'" Brien said. "I don't know if there's a direct line. I think the impression around the college is that happened before with the last wave."
Tarrer said there is currently no intention to have another workforce reduction, but Wearden added that in such an event, legal restrictions prevent administration from notifying employees prior to layoffs.
Franke said faculty and staff should be concerned about the program because it is the second time the technique has been used, adding that a buyout program should be a last resort for institutions.
 "If it's a one-time option you're pursuing, it may be necessary because there's nothing really left to do to save money," Franke said. "The question is, is there going to be a third round? The more it happens, the more impact it will have on the climate of the campus, on faculty composition, and long-term student learning."
Tarrer said the college will be closely monitoring the program to ensure issues are managed and that the student experience is not negatively affected.
"Ultimately, the goal is to do what's best for the students, faculty, staff and for the college," Tarrer said. "We will be managing this [VSIP] process to ensure there are no gaping holes or the student experience is suffering for any reason."