Panic! At The Disco delivers 'a night you'll never forget' during United Center performance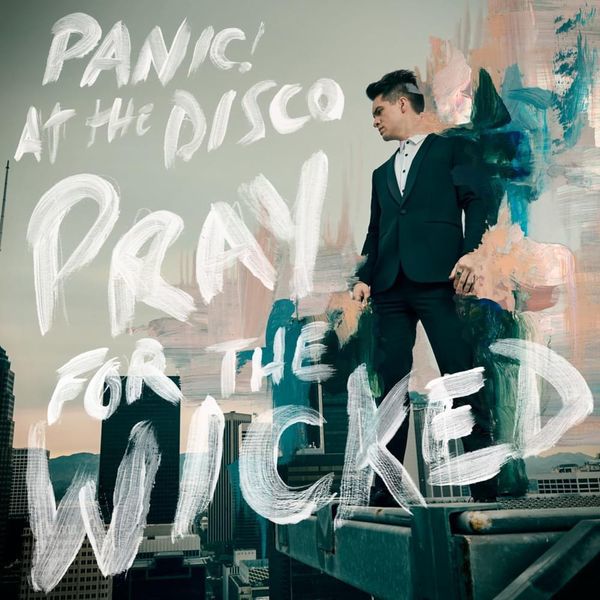 Panic! At The Disco rocked the United Center July 17 during the band's fifth stop on its "Pray For The Wicked" tour. With Hayley Kyioko and ARIZONA opening the show, the band's performance was preceded by a 10-minute countdown that filled the audience with anticipation.
While the final seconds ticked away, drums and guitar riffs began as Panic! took the stage. Two guitarists, a bassist and drummer accompanied by lead singer Brendon Urie played 28 songs during the two-hour show.
The band played a variety of songs ranging from its introductory 2005 album A Fever You Can't Sweat Out to its newest album, Pray For The Wicked. The non-stop energy was contagious as Urie showed off his vocal range in every song.
Halfway through the show, Urie walked through the crowd while singing "Death of a Bachelor" to greet fans as he passed. As he reached the back of the arena, Urie sat at a white piano that lifted above the audience to carry him back to the main stage as he sang "Dying In LA."
The band then performed "Girls/Girls/Boys." Urie described the song's message as "it's important to know who you are, to be able to be proud of that," according to an October 2013 FuseTV article. The audience was given paper hearts before the show, which they were encouraged to hold up to their phone's flashlights during the song. As the song repeated the lines "girls love girls and boys" and "love is not a choice," people held up the colored hearts which formed a rainbow across the arena to represent the LGBTQ pride flag.
Although almost two hours had passed, it felt like the show had just begun. Panic! closed the show with "Emperor's New Clothes," but came back for a three–song encore.
During the encore performance, Urie sported a Chicago Bulls jersey with his last name and the number 23 on the back. The band played Pray For The Wicked's debut single, "Say Amen (Saturday Night)" before they transitioned into the 2005 hit that started the band's career, "I Write Sins Not Tragedies." They closed with "Victorious," but not before Urie profusely thanked the audience for being there and expressed how special it was to be sharing this moment in the universe together.
Just as its song, "Hallelujah" says, Panic! delivered truly "a moment to remember, and a night you'll never forget."