Student group to raise money for female empowerment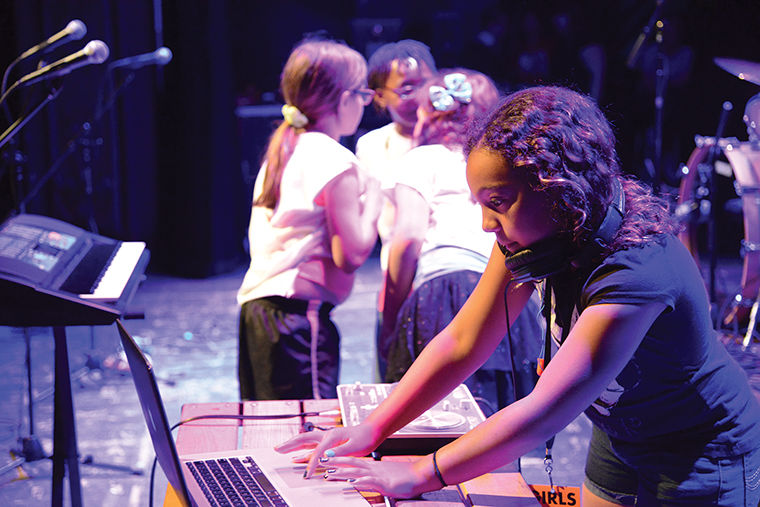 Columbia's Student Programming Board will be hosting a concert March 16 to raise funds for Chicago's Girls Rock!, a nonprofit organization promoting girls' creative expression and self-esteem through music.
The event is scheduled to be held at the Conaway Center in the 1104 S. Wabash Ave. Building and will feature student bands and performances from some of the organization's members in addition to Girls Rock! The event is the first of its kind for SPB, according to Elana Schmidt, the board's director of communications and sophomore business and entrepreneurship major.
When SPB was planning events during the Fall 2016 Semester, the organization realized the group had never done a fundraiser event for a community organization, Schmidt said.
"We were thinking about events we wanted to put on and we thought, 'We hold all of these events, but we really don't give back that much,'" Schmidt said.
"[Girls Rock!] does really great work for young girls and any who identify as a women. We want to make people aware that this organization does exist."
Schmidt said the event will have free admission, but there will be charges for certain activities, including t-shirt making and caricature drawings. All funds raised will support the organization's summer camping program, according to Girls Rock! Operations Manager Kit Curl.
The organization's main program is a weeklong summer camp that gives those who identify as female and are between the ages of 8 and 16 the opportunity to learn a new instrument and form their own bands, Curl said, adding that all campers will have the chance to write original songs to perform at a public venue.
Two Columbia student bands, Native Woods and Forever Kyra, will be performing at the event, along with Girls Rock! alumna Nateleine Aguilar, Girls Rock! band Won't Stay Dead and two other Columbia student bands recently formed at another SPB event: Pink Funk and Brave Colors.
Curl said she is looking forward to seeing the performances and is glad that SPB reached out to them for this event.
"I'm always looking forward to seeing our [organization's] alumni play, but I'm definitively interested in the groups at Columbia and getting people interested in volunteering with us," Curl said.
Junior business and entrepreneurship major and Brave Colors member Alex Kennedy said this concert will be his first time performing cover songs.
"We had to strip them down and remake them for our own sounds because nothing really fit us," Kennedy said. "You'll see an interesting, well-balanced sound. We've worked hard at making ourselves sound as good as possible and it's a challenge, but we've done good."
Schmidt said students can expect to see more SPB events supporting community organizations in the future.
"I would be more interested in finding more organizations kind of like this, maybe not so wellknown to the Columbia community, to build awareness and help them," Schmidt said.