New Kennedy Expressway lane to reduce future traffic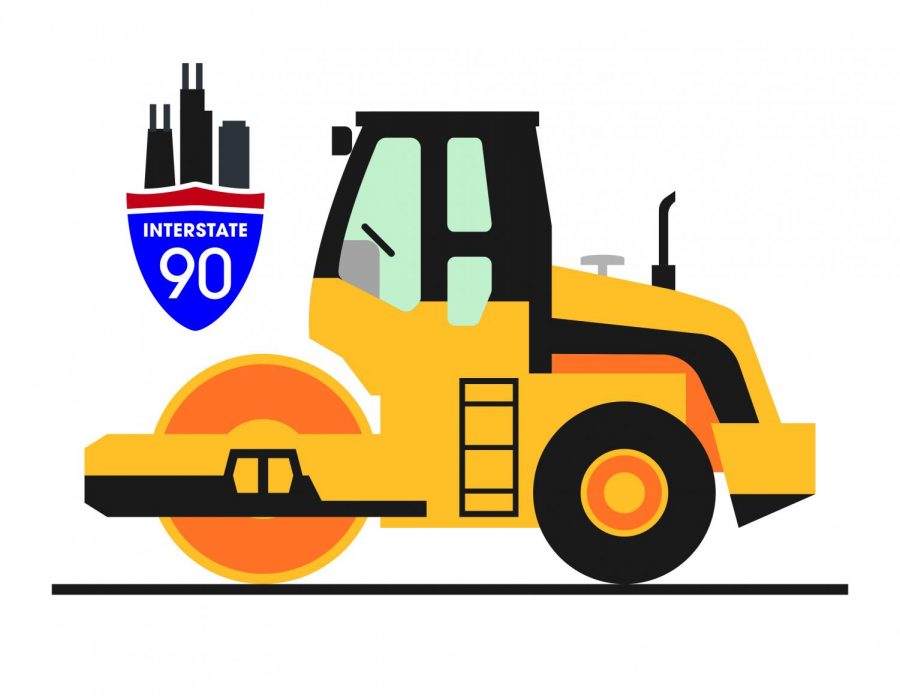 By Metro Reporter
November 28, 2016
The Kennedy Expressway is gaining an additional traffic lane near Cumberland and Harlem avenues to ease traffic congestion, according to state officials from the Illinois Department of Transportation in a Nov. 3 emailed statement. 
The two-mile-long project is part of the much larger widening and rebuilding of the Jane Addams tollway, according to the  Nov. 3 statement.
Besides improving traffic, IDOT said the additional lane is supposed to help decrease the number of crashes reported compared to the past 10 years in the area. 
The project on the expressway, which connects with O'Hare airport, began in October 2016 and is projected to be finished in November of 2017, according to the IDOT website. 
Ted Villaire, communications director for the Active Transportation Alliance—an advocacy organization that supports better biking, walking and transit throughout Chicagoland—said his organization does not agree with the project. The expansion of the Kennedy Expressway will make the roadway open to more drivers, which will cause the congestion to reoccur, he added. 
"We're not pleased with that [Kennedy Expressway] project," he said. "When you expand a roadway in a busy metropolitan area like Chicagoland, what you're doing is making that roadway more welcoming for a greater number of drivers." 
Investing in public transportation rather than encouraging commuters to use the expressway would have been wiser, according to Villaire.
Kennedy Expressway commuter Evan West, a client services representative in Columbia's Information Technology Department, said although construction will exacerbate traffic, he thinks it will yield a substantial payoff once it's finished. 
"It's just a nightmare to get over or anything like that, so if there were more traffic lanes, it would make it a lot easier for people to get on and off the expressway," West said. "To me, nothing about it is a bad idea." 
The Chicago Department of Aviation said in a Nov. 2 emailed statement that improving access to public transit to and from the airport is an important priority.
The additional lanes at the Kennedy Expressway that are under construction are the result of a planning study that followed federal guidelines and relied on citizens' responses to select the improvement that suited the region's needs and desires, IDOT said in the emailed statement. 
"That would potentially alleviate travel times throughout the region and have safety implications," IDOT stated in the email. 
According to IDOT, improving the Jane Addams tollway will benefit the Kennedy Expressway because the expressway plays an essential role in moving goods on a regional and local level within Illinois.  
"To me, nothing about [the new expressway] is bad," West said. "It [will] probably be a painful process to have the construction be done,but there would definitely be a pretty substantial payoff."