Columbia mutes R. Kelly
Ethan Sandock, Alexandra Yetter, and Shane Tolentino
Columbia students are muting R. Kelly in the face of multiple sexual assault allegations against the R&B musician. But while the music director of the college's radio station WCRX said the station will not play the music of the Chicago-raised artist until he "makes a public apology or turns himself in," the resistance to what many say the artist has come to represent goes much further.
Jocelyn Hudson, senior radio major and music director at WCRX, remembers listening to Kelly at barbecues growing up. After becoming aware of sexual assault allegations against him through the recently-aired Lifetime docu-series "Surviving R. Kelly," she said his music now disgusts her.
"[He is] not singing to a woman of [his] age; [he is] singing to my future child or daughter, so it's a weird feeling," Hudson said.
Those who have taken a class with English and Creative Writing Professor Jim DeRogatis know the story. An anonymous fax sent to him in 2000 alleged there was a videotape showing Kelly having sex with an underage girl. DeRogatis' reporting led to numerous child pornography charges against the singer. Kelly was ultimately acquitted in the 2008 court case that accused him of 14 counts of child pornography.
DeRogatis has found a total of at least 48 women who have allegedly been preyed upon by Kelly.
The recently-aired Lifetime docu-series, "Surviving R. Kelly," inspired by DeRogatis' reporting, has again brought public attention to the musician's affairs, along with real consequences. Since its Jan. 3 airing, Kelly has been dropped by Sony, his record label, and is being investigated in at least two states, including Illinois. Inspectors have searched his Chicago studio twice in 2019 thus far.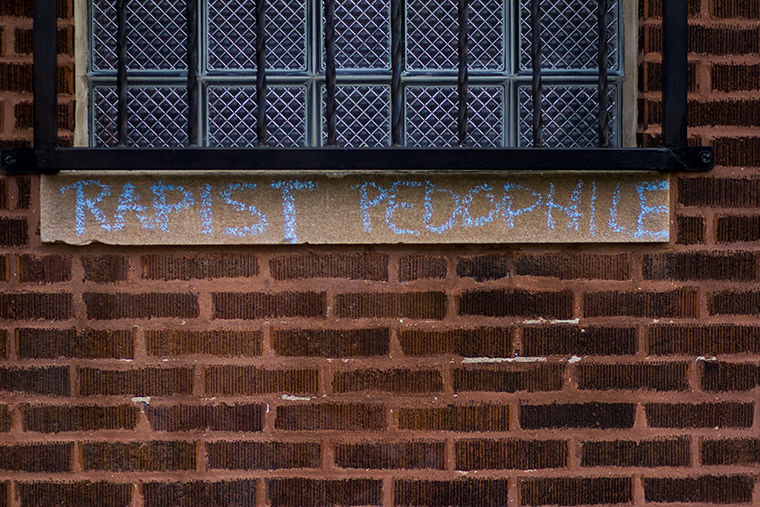 Professor of instruction in the Music Department Bobbi Wilsyn said students entering the music industry can improve the culture by understanding their own self-worth, who they are and what they want to accomplish in order to make the right decisions during business interactions.
Students of DeRogatis who have heard his stories were shocked to learn these incidents had been going unchecked.
"Columbia students are woke; they are active; they are appalled; and they wonder how this was allowed to happen for so long," DeRogatis said. "They need to upturn the culture and get rid of every predatory, harassing man and elbow them the hell aside."
Music is already starting to go back to its do-it-yourself roots, and a new model of production is emerging that is less predatory and pushes out the recording industry power structure, DeRogatis said.
Students should advocate for leveling the playing field for all artists to stop sexual harassment and demand equal pay for artists based on talent instead of gender, Associate Chair of the Music Department Bill Boris said.
Boris said the post-Weinstein society will not tolerate predatory behavior. He added that even with his experience in the music industry, he had never heard of anything like the "cultish" behavior Kelly has allegedly been engaged in.
Sophomore music major Brianna Miller said she probably would not listen to Kelly again, but would not judge anyone who continued to listen to his music. However, she does feel every artist has a responsibility to their fans.
"It becomes a question of: Do we continue to listen to their music? [And if] you listen to their music, does it mean you are contributing to a problem?" Miller said.