Columbia alumna gives voice, laughs to women of Chicago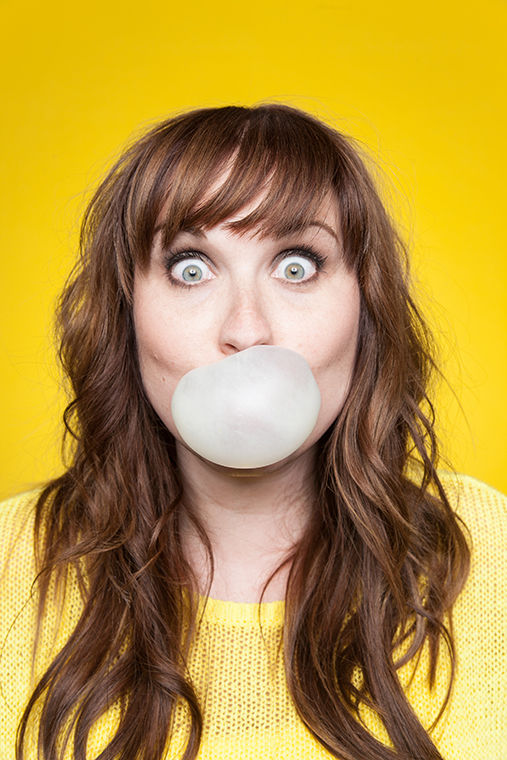 Kelsie Huff, a standup comedian and 2003 theatre alumna, has created a voice for Chicago women in comedy by providing opportunities for women in a typically male-dominated industry.
Originally from Richmond, Illinois, Huff came to Columbia to study radio but soon discovered her love for comedy and improv. She now has her own showcase called The Kates, which has been running for 10 years, and has created Kates University, a 7-week, all-female comedic program.
In July 2007, Huff and other comedy students performed at the Box Theatre Group but wanted to branch out to other areas. Huff and her friends started performing at a bookstore called Kate the Great's Book Emporium, 5550 N. Broadway Ave.
Huff said she originally invited one male comedian to perform at the store, but he never showed up, resulting in all-female performances. After the first performance, she decided to keep the group exclusive to women and received positive feedback from both the audience and fellow performers.
"Women in comedy are really looking for this space, for this anchor that they could come to and build their voice, take risks and be whoever they want to be," Huff said. "After that first show it was immediate. This is all female-identified. That's what this is going to be."
After the bookstore closed, Huff decided to make her own showcase, calling it "The Kates" as an homage to its original home. There are now more than 700 women working on the showcase, performing every month at The Book Cellar in Lincoln Square, The Improv in Schaumburg, and Laugh Factory in Uptown.
Huff said she used to teach a comedy class called Feminine Comique at Under the Gun Theater, 956 W. Newport Ave., but wanted a class to incorporate both storytelling and stand-up comedy, hence the creation of the Kates University.
"It's not even just for women in improv, stand-up or sketch," Huff said. "There's a lot of women who never do comedy again. They take this class and rock it out, so it's amazing to watch."
Stephanie Shaw, associate professor in the Theatre Department, said she had Huff in her "Solo Performance" class many years ago, but she remembers Huff's astounding connection to the audience clearly.
"[Huff] understands other points of view," Shaw said. "She makes sure to include [them] in her work, and she is not the person who is right all the time, which is an important thing in both stand-up and solo-performance. You can't come from a place of judgement or a place of being higher-up or higher-status than your audience."
Erin McCarthy, interim chair in the Humanities, History, and Social Sciences Department, said she had Huff in her "Oral History" class, and remembers her distinctly standing out among her peers in one of her  presentational projects.
"Now looking back, with her profession and her ability to do stand-up and tell stories, it makes sense," McCarthy said. "But at the time, I was like 'Oh my God.' You want to stand back and watch. There's only so much I can teach someone like that."