Stanford graduate hooks rap scene with indie-rock beats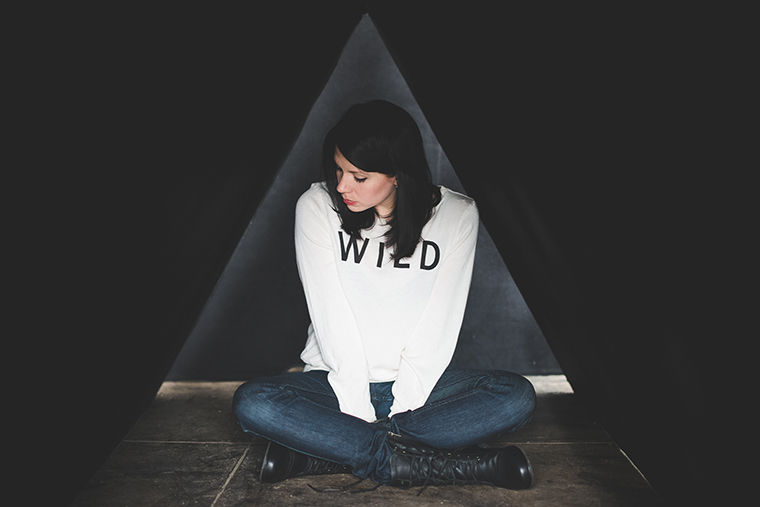 By Assistant Arts & Culture Editor
October 6, 2014
Despite wielding a degree in psychology and sociology from Stanford University, Kristine Flaherty, more commonly known by her stage name K.Flay, spends her days dropping beats in San Francisco's Bay Area.
Flaherty is dominating San Francisco's underground hip-hop scene with her unique fusion of rap and indie-rock music styles. Currently headlining a national tour, Flaherty will be making a stop on Oct. 13 at Schubas Tavern, 3159 N. Southport  Ave.
Flaherty's music career began when she was studying at Stanford in the mid-2000s. A friend challenged her to write a song, and she ended up falling in love with the writing and recording process. 
Following a stint with RCA Records, Flaherty parted ways with the label to self-produce her debut album Life As A Dog, which dropped June 24.
The Chronicle spoke with Flaherty about her decision to pursue music as a career, her biggest influences and how she sees female rappers challenging stereotypes within the hip-hop scene.
THE CHRONICLE: What inspired you to pursue a career in music?
KRISTINE FLAHERTY: I felt like I was being nudged to pursue music. I had just broken up with my boyfriend. I was depressed, I was moving, so I was like, "Well, I may as well just go for broke and try this." I had a job. I was teaching SATs on the side, which is good for [pursuing creative careers and ideas] because it gave me a lot of time to write music and play shows.
What are some of your biggest musical influences?
A lot of my music is pretty personal—kind of introspective. A lot of it is based off my life and the lives of my friends and the people close to me. I find that I also get a lot of inspiration from other forms of art that I'm consuming. I read a lot of books, and I find that you're immersed in this entirely fabricated and hopefully very expansive world. From a general creative standpoint, it's a really nice mental place to be at. I feel the same way about listening to other music and fine arts as well. I feel the same way about the consumption of an interaction with culture as being busy. When you're busy, you're more productive, so when you're stressed out, you get a lot more done. The more forms of art that I'm actively engaging with, the more prolific and the more happy I am creating things.
What was the writing and recording process like for Life As A Dog?
I wrote and recorded the record in New York, Los Angeles and San Francisco. It kind of came together over the course of a few months. It came about really organically. I wrote certain things in certain places, finished producing in a different city, and then we mixed the record in San Francisco. There's a lot of different geography going on, but I think that was also creatively a good thing for me.
Can you describe some lessons you have learned as an independent artist?
It takes time to develop your perspective and your instincts, but once you've had a chance to do that, [it] happens by virtue of playing shows and recording and experimenting with that. Once you have a sense of what you want to do and what is right for you, it's just so important to trust that. When I was signed to a label, the most detrimental part of that was losing sight of that. I sort of entered the process with a pretty firm sense of who I was and the kind of music I wanted to make. I got a little dizzy along the way, but now having the chance to sort of return to the roots and do everything on my own terms is [refreshing]. You really know what's right for you and you sometimes have to stand up for yourself even when people are discouraging you. 
What kind of audience do you make music for?
I think it's mostly like 18 to early 30s. It's really a big mix. Some people kind of came across the music through some of the more hip-hop things that I've done, in terms of collaborations and tours. Some people have come across my music through Warped Tour. Some people have come across my music through remixes. It's a great crowd, and the people who make it out to shows are often really creative people themselves and artists and do all kinds of really cool stuff.
Do you that think being a female in the hip-hop community challenges the masculine stereotype that the genre holds?
I think the landscape is obviously in a constant state of flux. I think the most important thing for any under-represented group within any realm is the variation of those representations. For me, obviously I'm existing partially in that sphere, but there's an alternative, kind of indie aspect to what I'm doing. The more women that are visibly out there, doing different sorts of things, I feel like that's a key catalyst for making a positive change in that way.