US of CC, administration bargain to simplify job titles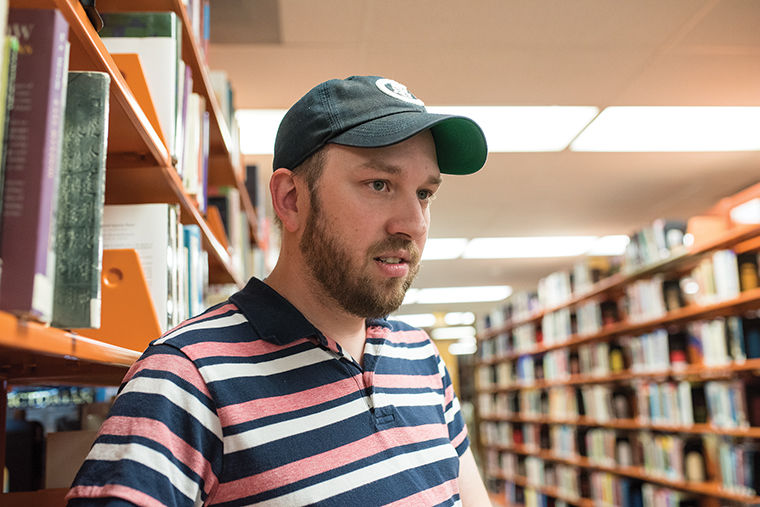 A committee of full-time staff members will work with college administrators to reclassify staff positions based on information gathered in a long-awaited job titles study.
The study produced a job classification structure that will help administration and individuals assess career mobility and make market comparisons to use when determining salaries, as reported March 2, 2015, by  The Chronicle.
Mercer, a human resource consulting firm, was hired in March 2015 to study job titles and group them into categories that simplify salary evaluation, according to a notice sent to full-time staff members April 19.
In September 2016, United Staff of Columbia College filed an unfair labor practice charge against the college, saying they delayed the union's access to the study, according to US of CC President and engineer in the Radio Department Nick Hoeppner.
Hoeppner said the union wanted the study's results because of the excessive number of job titles for full-time staff positions. Hoeppner said out of the 700–800 full-time staff members working for the college, there are about 320 individual job titles. While many of the job titles involve similar duties, pay differences can range from $10,000–$20,000, he added.
According to an April 27 emailed statement from college spokeswoman Anjali Julka on behalf of Norma De Jesus, associate vice president of Human Resources, Mercer worked to analyze and gather updated market information, such as validated data received from other higher education institutions, until it ultimately delivered its final report to the president's cabinet, a group of administrators from Columbia and other colleges, in  September 2016.
Hoeppner said the information was provided to the union in September 2016, the ULP was settled and the union created a volunteer committee—the Mercer-Job Study Committee—to bargain with management on how to best apply the information.
"The issue now more at hand is what direction this is going to go from here because we have seen the information," Hoeppner said.
According to Kevin Rechner, production manager and technical director in the Dance Department and job study committee chair, the committee has only met with the college twice to discuss the study's findings, and neither side has offered any proposals for using the information.
The college continues to work with US of CC to discuss and eventually implement a new structure, and to exchange information and answer questions related to the information, according to an April 27 statement sent from Julka on behalf of Terence Smith, the college's special counsel for Labor Relations. The News Office declined requests to interview Smith.
During a joint meeting April 3, the union talked about increasing the number of job grades for full-time positions but encountered resistance from administrators, according to an April 14 US of CC newsletter. The newsletter also states the committee will be proposing its own version of a job-leveling guide.
Rechner said the college could have been more effective  in communicating the study results, and they would have been further along in the process if there had been more cooperation. He added that he looks forward to applying the information in a way that benefits both full-time staff members and the college as a whole.
"We hope to get everyone into an equitable job grade with a competitive salary within the market," Rechner said.