Film showcases being queer 100 years ago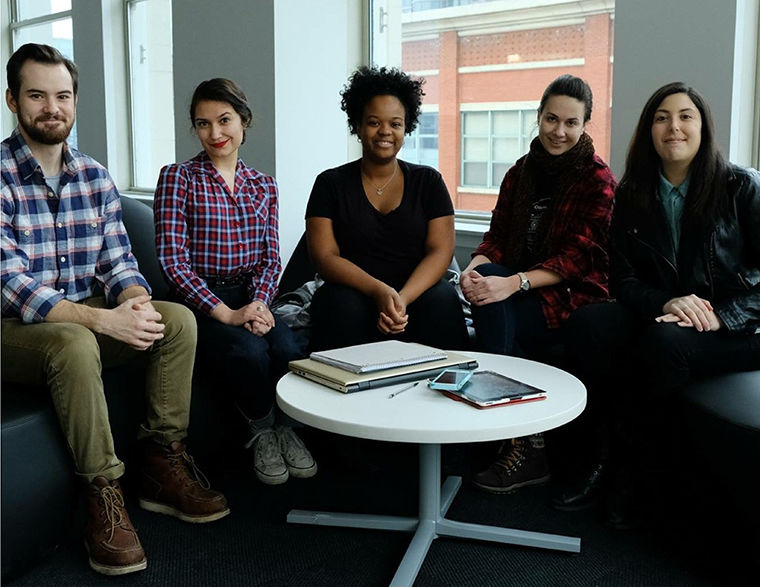 "Jack and Anna," a graduate thesis film, showcases a queer relationship during the early 19th century and presents all of the issues of that period, including the fight of being with the person you love.
Ksenia Ivanova, a second year graduate student in the Cinema and Television Arts Department, was researching ideas for her thesis film when she came across a true story from 1913 that inspired the film. Ivanova said she found an article online about two young girls who were married; one girl named Helen called herself Jack.
Ivanova said the story inspired her to create a film about the relationship of Jack and Anna.
"It's a story about struggling and identity. Jack was struggling with his identity. He's trying to figure out who he really is through this journey," Ivanova said. "This story will be interesting to anyone because we all have our own fears and doubts, [and that] is what we want to show through this story."
Ivanova, who is directing and co-writing the film, said she wanted to craft a picture that challenged her.
"I was trying to find something that would touch my heart and later I would be able to turn it into the story," Ivanova said.
Ivanova said she started developing the screenplay around fall 2017 and plans to shoot this coming August.
Taylor Smith, a junior cinema and television arts major, is the lead producer.
Smith said there are several challenges to creating a period set more then a century ago.
"It's a period piece, which means more money. It also needs period accuracy," Smith said. "So finding locations and getting wardrobe and getting a good production designer to make this world come to life would be the trickiest thing."
This is an important movie for people to see because it will resonate with a large portion of the college's student body, Smith said.
"I know there's a lot of LGBTQ students here at Columbia and this is a film about a woman who decided she wanted to do what's best for her and become a man to do that," Smith said.
Savannah Oakes, a 2017 cinema and television arts alumna, is co-screenwriter with Ivanova. Oakes said accuracy was a hurdle when writing the script.
"It's different than usual, since it's not necessarily adapted, but it's inspired by someone's real life," Oakes said. "A lot of [the process] was looking at actual documents that someone had found and stuff from that period and place in time and different references to stories and queer relationships."
Ivanova said the story's strength is illustrating the importance of having to fight for your  own happiness and to be with the people who you love.
"This story is very important nowadays especially if we speak about LGBTQ people," Ivanova said. "It's all about showing we need to do something about our own fears. Even if society is so much against you, you can still have this choice."