Bad (gangsta) rap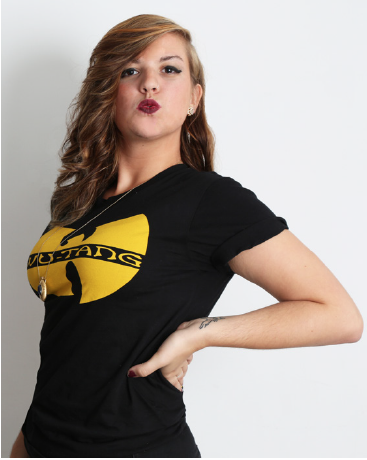 "I'M BACK BITCH" announced Chicago drill rapper Chief Keef Oct. 30 via Instagram. It's official: Sosa is a free man once again.
After spending just nine days of his many sentences at the Cook County jail for failing a required drug test while on probation, Keith Cozart, the 18-year-old emcee, was released 11 days early for "good behavior," according to an Oct. 23 Chicago Sun-Times article.
Coincidentally, his sophomore mixtape, Almighty So, was released just days before his sentencing. And, as DNAinfo reported Jan. 23, the rapper needs to sell 250,000 copies of his studio debut, Finally Rich, by December or Interscope records has the right to back out of their contract and future album releases including a best-of compilation. No biggie, because according to Nielsen Soundscan, Keef has sold 204,000 units of the album plus 1.3 million digital records to date. 
This comes after Chief Keef's long occupation atop Pitchfork news headlines throughout 2011–2012—you know, when the rapper, then 16, unlawfully pointed a gun at police, went through multiple drug arrests and was under investigation for the murder of Englewood resident Lil Jojo, according to a Jan. 18 Chicago Tribune article. 
Like most gangsta rap music, Chief Keef's catalogue is bleak, heralding street violence, drug use, gang culture and misogyny. 
Chief Keef's recent probation hiccup is likely doing wonders for the mischievous performer's new release. As we've heard, "There's no such thing as bad publicity." 
In the case of hip-hop, a hefty criminal background has consistently added to rappers' credentials as "legitimate" emcees. From as early as N.W.A.'s endless gangsta fairy tales on their post-Ice Cube 1991 Niggaz4Life, to the violent gang realities that resulted in the deaths of Tupac Shakur and Biggie Smalls almost two decades ago to drug dealer and nine-bullet survivor 50 Cent's rise to fame, portraying a criminal history as a means of stature has become a disgusting cliché in hip-hop music.
Nothing is tackier in music than contrived shock. Even worse is perpetuating violence in an already combative city. Chicago's body count has reached staggering numbers, so celebrating and promoting such actions through music consumed on a major-label scale will provide more harm than good pregame tunes.
Chicago used to be known as the city of backpackers, slang for emcees who rap about positive, often socially conscious subjects like Lupe Fiasco, Kanye West, Common, Chance the Rapper, Kids These Days and Psalm One. However, the introduction of menacing drill rap from the likes of Chief Keef has pushed hip-hop backward in terms of its overall musical transcendence.