Campus security on guard after Grant Park attacks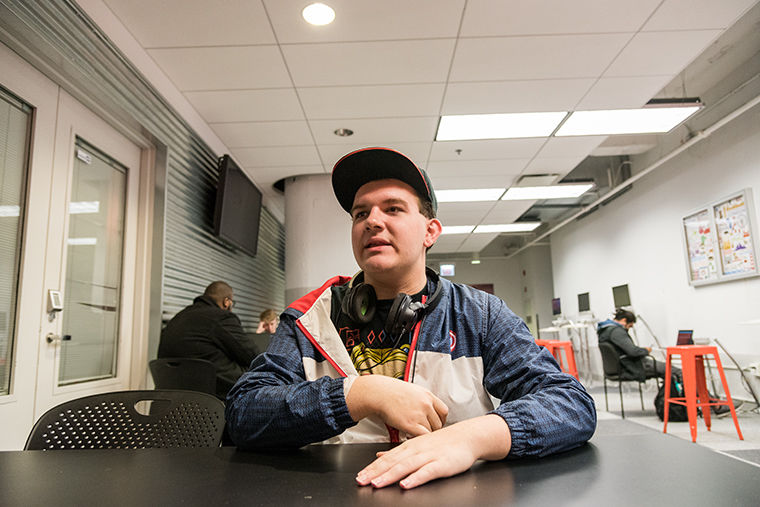 While taking a nightly walk in Grant Park Nov. 12, sophomore theatre and fashion studies double major, Nikolas Hoover and his two friends were robbed.
Hoover does not know how many perpetrators were in the group, but the individual who robbed him did not use force or weapons, he said. His empty backpack was his only stolen item, while all of Hoover's friends' belongings, including phones and wallets, were taken as the two of them were threatened with weapons.
After the attack, Hoover's group immediately called the police and were taken to the station to identify a woman the department had taken into custody.
Altogether, five attacks in Grant Park have been reported to the Chicago Police Department, according to Chicago Tribune reports. Other robbery incidents on Nov. 9, 20 and 22 in the vicinity of Grant Park and South Michigan Avenue involved victims being physically struck and then robbed shortly after.
Because of the robberies, Ronald Sodini, associate vice president of Campus Safety and Security, said campus security has increased patrol officers along South Michigan Avenue but declined to disclose how many officers had been added.
"We would never reveal our specifics, but we have increased our capabilities and resources out there to address this issue," Sodini said.
Sodini said the office has been working closely with CPD, which is how the college is alerted of incidents even if students do not report them to campus security.
"There's a continuous flow of information back and forth. [CPD] in the First District has a strong commitment to the safety of our campus," Sodini said.
In a Dec. 1 email to The Chronicle, Sodini said a total of six arrests have been made in connection to the recent robberies as a result of follow-up investigative work by the assigned detectives.
According to a Nov. 24 report by the Tribune, 18-year-old Erick R. Johnson was arrested and charged with robbing two Columbia students Nov. 22 at a Grant Park skate park.
"It's important that we work well together, complement each other's efforts and share information about what's happening in the area," he said.
According to a Nov. 28 email from CPD Office of Communications, the department is unable to comment at this time due to overwhelming interview requests.
Hoover said he only reported the attack to the police but was impressed with the college's efforts after it found out about the incident.
"[Columbia] made sure we didn't need any more resources," Hoover said. "They did everything we need, [and] now we just have to recover and recoup."
Lauren Stanford, freshman cinema and television arts major, said overall, the incidents have not made her feel any less safe being on campus during class time.
"I try and stay as aware as possible, so I'm not too concerned about it; I always know if something happens, I can try and get help quickly," Stanford said. "Honestly, the only thing you can do is just stay more aware of your surroundings."
Sodini said although Campus security does not have legal jurisdiction in places like Grant Park, the office still considers it a priority to ensure students' safety in those areas.
"We still are taking an active role to say this is happening," Sodini said. "Our security officers and team are striving for protecting, securing and keeping our campus safe."