South Korea emerging as democracy's dark horse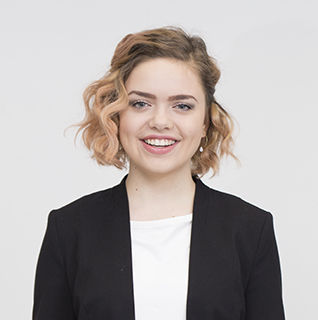 A president embroiled in accusations of bribery, coercion and abusing their authority was impeached March 9. 
President Park Geun-hye made history as South Korea's first female president in 2013. However, her presidency has been historic in South Korea for other reasons as well. 
She has faced protests since October 2016 because of accusations that she allowed longtime friend Choi Soon-sil to influence political decisions and used presidential power to strong-arm South Korean companies into giving money to Choi's foundations, according to a Dec. 8, 2016, Washington Post article.  
There are many issues that could arise post-impeachment, including a presidential election that must be held in 60 days and a potentially changing relationship with North Korea or the U.S., according to a March 9 New York Times article. Despite concerns about a shifting political landscape, the world must recognize that this is a historic moment in the evolution of South Korean governance.
The last time a leader was ousted in South Korea was in 1960 when President Syngman Rhee stepped down amid violent protests—one of which left 125 people dead—that erupted because people believed Rhee's election for a fourth term was rigged. 
The protests and process of Park's impeachment versus what happened in 1960 are drastically different and show incredible progress. 
While there have been reports that two people died in demonstrations following the official announcement of Park's impeachment, protests leading up to this announcement have largely been peaceful, and South Korea seems to be emerging as a leader in demonstrating an effective democratic process. 
A democracy is difficult to establish, especially in a country with a contentious political past, and a functioning democracy is even more so. A key part of the process is allowing citizens to protest, while politicians reacting accordingly within the law.
As a result of protests and emerging information on Park's actions, an impeachment motion was filed with the support of 171 legislators, as reported Dec. 3, 2016, by Al Jazeera. 
While these protests have not been met with formal or official resistance there were still attempts to silence protesters and their cause. 
After one protest, organizers estimated 1.5 million attendees while police estimated only 260,000 attendees, according to a Nov. 26, 2016, New York Times article. 
Despite attempts like this to undermine the impact of these protests and the impeachment of Park, people continued to fight for what they wanted from their government, and it is fair to say they were successful. 
Politicians and citizens around the world can learn from South Korea. Legislators should be reacting to protests and the concerns of the people, even if it goes against the highest positions of power and influence. 
South Korea also provides an example to people around the world frustrated with their government and their leaders. It is a glimmer of hope that their resistance efforts could create tangible change.