Columbia College Dance Team rebrands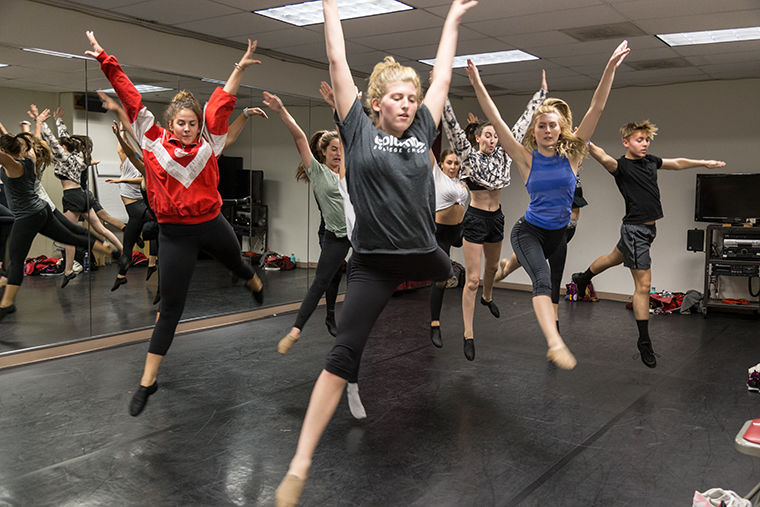 The Columbia College Dance Team, which performs jazz and hip-hop dances at on- and off-campus events, has a new name, new costumes and a more frequent performing schedule.
Senior education major and co-captain of the dance team, Jordan Gillespie said the name Lady Renegades was changed to Columbia College Dance Team to make the team more inclusive, since it has two males, and more recognizable as a Columbia affiliate.
"We re-branded it all," Gillespie said. "We want to perform and people be like, 'Oh, they're Columbia.'"
Gillespie said it can be difficult to get Columbia students to have school spirit without sports teams. However, she thinks the recent changes will increase student participation.
Alia Bajorek, senior theatre major and member of the Dance Team, said students are often unaware of the dance team's existence because of the school's prominent art presence.
"When people actually find out that we have [a dance team], they automatically start asking about events," Bajorek said. "It provides school spirit for a school that doesn't really have a lot of places to show it."
Junior photography major and Dance Team co-captain Brianna Dutcher said becoming a captain last year was a learning experience in team management, and that this year she will concentrate on improving the team while bringing pride to the college.
"As a dance team, we can bring more pep, and because Columbia isn't a traditional school, it is nice to have something to be able to promote that," Dutcher said.
Gillespie also said the team does not get as much recognition as its members would like. Although it gets exposure at end-of-year events such as Manifest, they end up being forgotten over the summer, she added.
"We need an event [with an audience] that's like a big group of Columbia students at once," Gillespie said.
The team will perform at upcoming Columbia events that include the annual Bloodball in March 2018, XCEND Show Choir Dec. 9 and 10 and a hurricane relief fundraiser Oct. 12, she added.
The group teamed up with East-West University, which does not have a dance team, to perform at its basketball games during half time, Gillespie said. The team is also performing at Chicago's Halloween Arts in the Dark Parade Oct. 21.
Gillespie said the team was able to get new costumes, jackets and bags after two years of fundraising efforts and funding by the Student Athletic Association.
Gillespie said the team's biggest change is the increased effort dancers have put into the team.
"It's the students that took this dance team from where it used to be," Gillespie said. "It's all that effort and time we all put in."