'Songs of the Wanderers' returns to Chicago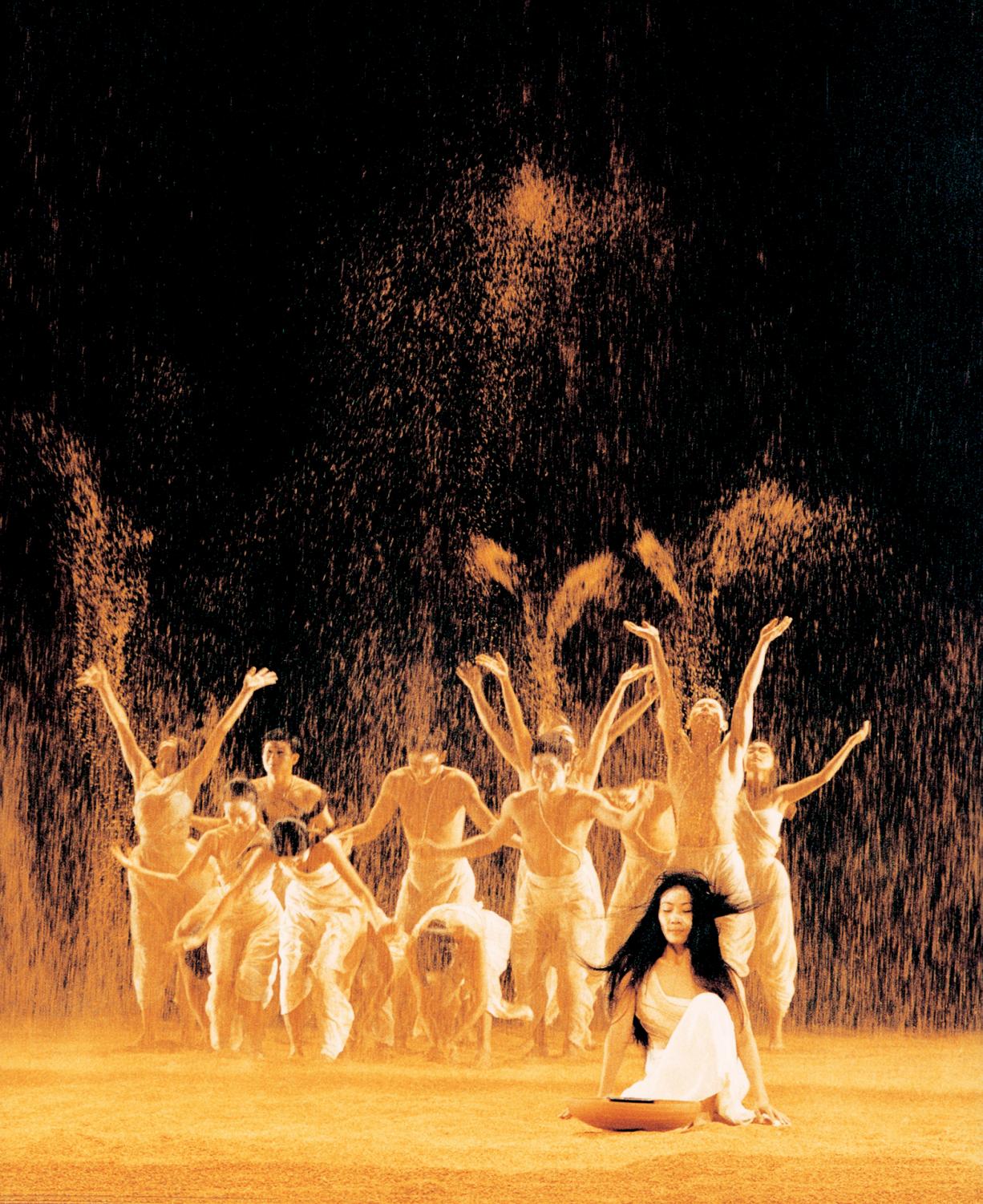 The Columbia Dance Center's collaboration with Taiwan's most notable dance company is helping the Dance Department to better market itself.
Columbia's Dance Center, 1306 S. Michigan Ave., co-presented "Songs of the Wanderers" with Cloud Gate Dance Theatre of Taiwan from March 14–16 at Roosevelt University's Auditorium Theatre, 50 E. Congress Parkway.
Phil Reynolds, executive director of the Dance Center, was behind the scenes of "Songs of the Wanderers," a contemporary dance choreographed on a stage covered in more than 3 tons of rice.
"I think this is great for Columbia because it means that the Dance Center can continue a relationship with one of the most contemporary dance companies in the world," Reynolds said.
"Songs of The Wanderers" was created by Lin Hwai-min, artistic director and founder of Cloud Gate Dance Theatre, and is known as his signature work. The performance signifies spiritual pilgrimage by using a blend of Eastern and Western dance styles and soulful Georgian folk songs.
"It's a piece that Cloud Gate was intending to bring back to North America and I wanted to be involved with that," Reynolds said.
It is rare for dance companies to perform the same dance piece twice in one city, said Ching-Chun Lee, associate artistic director at Cloud Gate.
"Usually you don't do the same work again because it is very remarkable work," Lee said. "We won't bring this back to Chicago a third time because the performance is already 15 years old and all the dancers are the original cast."
Reynolds said he knew Cloud Gate Dance Theatre would want to bring the performance back to Chicago and that he was on board with the idea.
"So often a piece premieres, it tours and that's it," Reynolds said. "This piece has been seen about 200 times around the world. It's quite a masterpiece and I think it's nice to bring back works so that our core audience who has been with us for the past 15 years can get another taste."
This is not the first time Cloud Gate has worked with the Dance Center. Reynolds said it  has worked with Columbia during every visit to Chicago, with six visits since 1999. Other contemporary performances Cloud Gate has brought to Chicago include 2010's "Water Stains on the Wall," which uses Zen music with traditional Asian instruments and performances such as "Moon Water."
The weekend performance also included collaborations by the Joffrey Ballet and the Alphawood Foundation, a private foundation that gives grants to more than 200 organizations annually. Irene Cualoping, Cloud Gate's managing partner with ENERI Communications, said the theater involves the entire community through silent auctions and outreach coordination.
Reynolds also said the co-presentations give Columbia exposure in different parts of the city by sharing their name with big
Chicago theaters.
"Co-presentations are becoming an increasingly important way for Columbia to gain access to venues such as the Auditorium Theatre," Reynolds said. "Because of the scale of Cloud Gates' production, it would not fit into our theater at the Dance Center."
Reynolds added that the collaborations allow performances to reach new audiences that Columbia's Dance Center would not normally be exposed to.
"We gain access to a larger theater and it also limits some of our financial risk," Reynolds said. "Most importantly, by working with the Auditorium Theatre and Joffrey Ballet, we extend the reach of our collective marketing and promotional campaigns."
Lee said Cloud Gate Dance Theatre continues working with Columbia because of its leading role in dance.
"[The Dance Center] is a great institute that goes beyond what the college is doing," Lee said. "They are a leading organization for the performing arts, especially in Chicago."