Fellowship recipient will do project on U.S. immigrants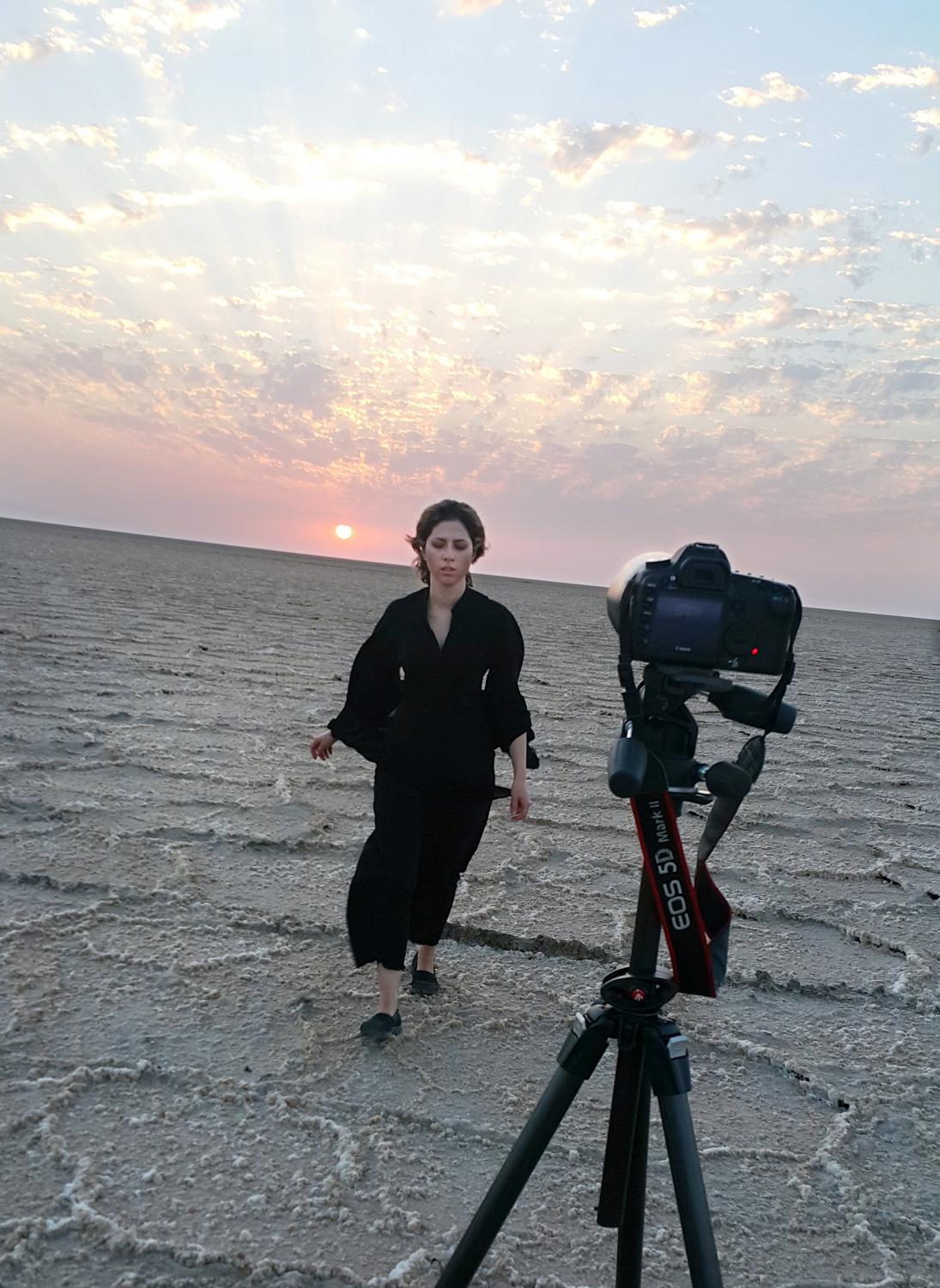 Anahid Ghorbani, a 2017 photography alumna, has been chosen as this year's Diane Dammeyer Fellowship recipient in Photographic Arts and Social Issues. The award will allow her to develop an installation for the Museum of Contemporary Photography and receive a $25,000 stipend.
As a fellowship recipient, Ghorbani has nine months to create an original project about a social issue for the museum, 600 S. Michigan Ave. The fellowship is open to applicants who hold MFA degrees in photography both inside and outside of Columbia.
Reared in Isfahan, Iran, Ghorbani received a bachelor's in photography from Tehran University of Art in 2012. Ghorbani said she wanted to come to Chicago for Columbia's nationally recognized photography program as well as the city's diverse community and prominent art scene.
Ghorbani said while her thesis work as a graduate student focused on women's oppression in contemporary culture, especially in Iran, her fellowship project will examine immigrant women's issues.
It will also explore the challenges of women who are in exile or are participants of Heartland Alliance Organization, an international social service organization. Ghorbani added that she wanted to focus on immigrant women because she identifies with their struggles, such as relying on a second language and adjusting to a new country.
"Art is a beautiful place to start a conversation or dialogue that needs to happen, and I just want to use my work as a start of that conversation for the viewers," Ghorbani said. "In the beginning, I want them to experience these issues for immigrant women, and I want their input, but after that, I want to inspire them to have a positive change."
Judy Natal, faculty mentor for the fellowship recipient, chair of the fellowship selection committee and professor in the photography department said she looks forward to working with Anahid throughout the fellowship because her work is so prevalent to many issues in the United States involving immigration.
"We are not looking for a fine artist who is interested in doing work solely about themselves, like their family issues or identity issues," Natal said. "Those are very interesting and are a very important part of contemporary art practice, but we are really looking for individuals who want to engage with the world, with social issues, and are looking to communicate the stories of people who are dealing with really significant [struggles]."
Natal added that Ghorbani will be able to portray struggles female immigrants go through because she has gone through many of those struggles herself.
Miriam Smith, executive director of Alumni Relations and Annual Giving in the Office of Development and Alumni Relations, said the fellowship is a chance for individuals to create a full body of work they can use to benefit their careers.
"It gives artists exposure to social justice, which might be a passion of theirs, It has been a passion of all the recipients so far—so it allows them to express themselves within that subject matter," Smith said. "Some of these [people] are up-and-coming artists so it also allows them to take those funds and create something they may not be able to create if the fellowship was not available to them," Smith said
Ghorbani said she first heard about the fellowship during her first semester at Columbia in fall 2015, when that year's winner, Fereshteh Toosi—an assistant professor in the Art and Art History Department at the College of Communication, Architecture, and the Arts at Florida International University—spoke to her class about her fellowship experience.
"I had an interest in this fellowship and found it a great opportunity for me to broaden my practice and just focus on an issue that really matters to me deeply," Ghorbani said.
Ghorbani will speak about her plans for the exhibit at the Oct. 18 opening reception in the MoCP.
"My goal is giving immigrant women an avenue to help them move forward from becoming a victim [and] moving them out from the shadows and into the light," Ghorbani said. "People who are being marginalized should have a chance to be heard in a way that shows their dignity."