Lea DeLaria to host Women in Music event next month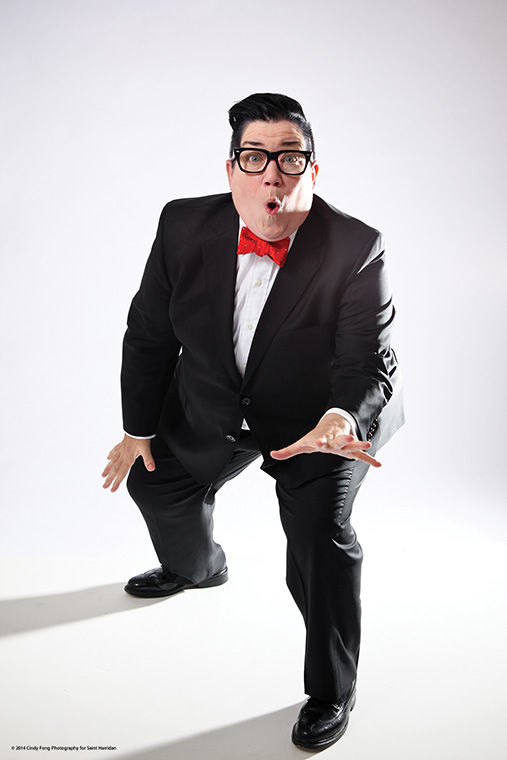 By Assistant Arts & Culture Editor
October 13, 2014
Lakeside Pride Music Ensembles, Inc. has announced the first–ever Women in Music concert, which will take place Nov. 16 at the Preston Bradley Center, 941 W. Lawrence Ave. 
The Lakeside Pride Music Ensembles, a nonprofit founded in 1997, is Chicago's premier family of performance groups for members of the LGBTQ community. There are four musical groups within the organization: Freedom Marching Band, shhh…OUT! Jazz Ensemble and the Symphonic Band. Each group is inclusive of adult musicians of any gender, ethnicity or sexuality.
The Women in Music event will showcase Lea DeLaria, star of "Orange is The New Black," who originally got her start in the entertainment industry as a jazz musician. 
"My father's a jazz pianist," DeLaria said. "So I was raised in the idiom, and he taught me how to sing. The first thing I ever did professionally was sing with him when I was a kid."
Andrew Favreau, an advisor for the organization, said the group asked DeLaria to host the event because of her understanding of the LGBTQ community. 
"DeLaria has been an out and proud stand-up comic, actor, writer and jazz musician that has confronted lesbian stereotypes and educated audiences about the LGBT experience," Favreau said. "Her career reflects the mission of Lakeside Pride Music Ensembles, which is to educate diverse audiences everywhere about the LGBT community through music. We couldn't be happier that she agreed to serve as host."
The Artemis Singers, a lesbian feminist chorus based in Chicago, will perform at the event. The ensemble is celebrating its 35th anniversary . The 38-vocalist group performs pieces written and arranged by women. 
Midge Stocker, vice president and a musical director for the Artemis Singers, said the group has a variety of songs it will perform at the event, and one of the songs, titled "The Artemis Inclination," was written by two members of the group.
Stocker said the Artemis Singers have a lesbian-feminist focus so female writers and composers are not forgotten.
"Part of the reason [having a lesbian-feminist focus is] important is that in 2014, it's still hard to find that music," Stocker said. "We are all about making sure the music that's like that stays around for women's choruses, and we're trying to make more of it."
DeLaria said she finds it crucial to honor women composers and writers because they are often swept under the rug.
"I still [think women composers are neglected] in [the music] industry," DeLaria said. "People are like, 'Look at that dog who can do tricks' when a chick can write music. It's crazy."
DeLaria said celebrating and bringing visibility to female composers is a crucial tool for making political change. She said visibility for the LGBTQ community as a whole is incredibly important to her.
Stocker agreed with DeLaria that a lot of music brings visibility not only to women composers, but to the entire LGBTQ community as well.
"Music helps us display the range of emotion that exists in the community," Stocker said. "Music is a core element to any cultural group's being. For the music we do, it's a matter of visibility and awareness that the music exists, that it is a big part of our culture."
Favreau said music has the power to bring people together. Music provides the opportunity for the LGBTQ community and its straight allies to come together to create music, Favreau said.
DeLaria said much of the music in the American songbook and in general has been written by members of the LGBTQ community. There has also been a history of protest songs written about the LGBTQ community, which has  been turned into a growing collection of songs that are clearly about being gay, she said.
"The thing about any political movement is that there's also a cultural movement that goes along with it," DeLaria said. "I think that's very important for us to acknowledge [that community]."
The Women in Music event will take place at the Preston Bradley Center, 941 W. Lawrence Ave., on Nov. 16. Discounted tickets for students can be purchased for $12 at the box office. Regular tickets are $25. For more information about the concert, visit Lakesidepride.org.