When abroad is America: International student population on the rebound with support from college
In Muchen Wang's official government file for her visa, there is a drawing of a dog.
When the visa officer asked her why she was traveling to the United States, she told him it was to attend art school and study painting. The visa officer then handed her a notepad and asked her to draw something to prove it.
"After I passed him a dog I drew, he did the approval things," Wang said.
Wang graduated with a Master of Fine Arts from Columbia's Creative Writing program in 2022. She originally came to the U.S. from Zhengzhou, China to study at the School of the Art Institute.
Clare Lake, the director of International Student and Scholar Services, or ISSS, says Columbia's international student population is slowly climbing back up after a significant drop during the pandemic.
In 2018, the campus had almost 360 international and exchange students in its graduate and undergraduate programs. This bottomed out at 235 students in 2020 but has since risen to 260 students this year.
Lake said most new international students this year come from China, India, South Korea, Mexico and Vietnam. Right now, 58 countries are represented on campus.
Lake said students seem most drawn to the opportunities the U.S. provides within their chosen creative fields, such as the film industry where students have the opportunity to study and intern in Los Angeles.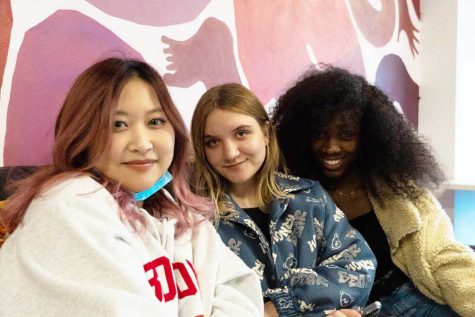 For Wang, a U.S. art school was more feasible than a Chinese school due to the number of people she would have to compete with. According to the Chinese Ministry of Education, there were around 90 art schools in China compared to over 300 in the U.S., according to InternationalStudent.com. "In China, you have to compete with billions, zillions," she said.
However, a higher education in the U.S. can mean additional tuition fees, language barriers, academic challenges, social isolation, financial difficulties and culture shock, according to the Clay Center, a Boston-based online educational resource dedicated to mental, emotional and behavior well-being.
When Wang first arrived to the U.S., she said grocery shopping was a challenge. She worried about crime and was overwhelmed by U.S. healthcare.
Columbia offers resources to help students with these challenges. ISSS is a one-stop shop for everything a student might need before, during and after the journey from their home country to Chicago. This includes assistance with visa application paperwork, explaining the school's health insurance, helping file taxes and finding a community through social events.
Lake said ISSS also offers advice about living in the city and locating an apartment.
He has had to assist students in complicated situations, some of which might arise due to cultural differences.
"One of my students got a big ticket," Lake said. "The student didn't understand she was being pulled over by the police, because in Germany, where she was from, the police pull in front of a car instead of behind it. So she kept driving."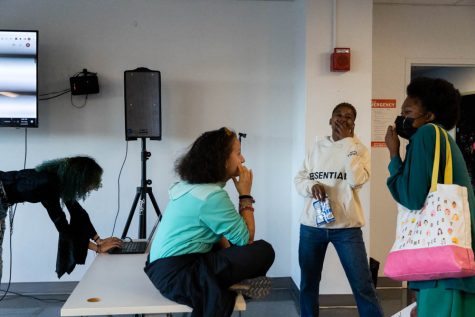 Lake puts students in touch with immigration and trial lawyers if they run into legal trouble.
"There's no due process. So if an international student … has to go to court, it goes immediately on their immigration record," Lake said. This can lead to being dinged by a secondary inspection in customs or having to reapply for their visa.
Another resource for international students at Columbia is the English as an Additional Language, or EAL program, which currently offers language and academic support through three courses: "International Writing and Rhetoric I," a second level of the course and "International Oral Expression."
Students admitted to Columbia must prove language proficiency through a standardized exam or by having studied at international high schools. One possible proficiency exam is the Internet-based Test of English as a Foreign Language, called the TOEFL iBT. Another is the International English Language Testing System, or IELTS.
Students who score less than a 110 on the TOEFL iBT or eight on the IELTS are immediately placed in the EAL program, though its director, Ellen Yeh, said the classes are a valuable resource to all students of all language proficiencies.
Yeh said academic writing can be a challenge for EAL students because different languages have different grammar rules, such as not using articles such as "a" and "the" in sentences.
The program also assists with understanding English citation, academic plagiarism, critical thinking skills and in-class debate, which might be different or not emphasized in their home countries' educational systems.
Both ISSS and the EAL program are places in which international students can build a community when they are far away from home and their family is not close.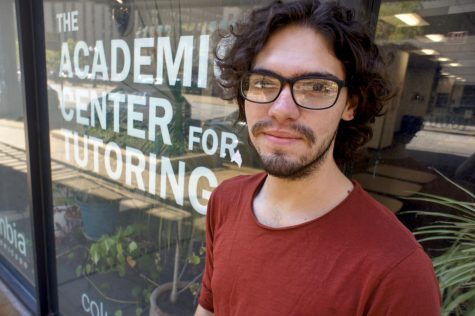 Another community for international students at Columbia is the International Students Organization. Students can also get peer support from the International Student senator in the Student Government Association.
"We are noticing an increased number of students are having such a struggle in terms of social-emotional learning aspects," Yeh said.
According to the American Council on Education, community, social connection and an open culture are essential to international student success. Lake said some countries have more government censorship and less artistic freedom, which are important to students in the creative arts.
"In Guatemala, the most you could get related to something like game design would be like software engineering," said Adrian Leon, a video game design major from Guatemala City. "So really, I just wanted to expand my opportunities here."
Leon says the open-mindedness in U.S. culture was a huge draw for him.
"Guatemala is very traditional. And I don't consider myself a very traditional person," Leon said. "It's something I was looking for when trying to go to another place, is find like-minded people."
In addition to Columbia's resources, Wang said she had another important support that helped fulfill her social-emotional needs while far from home: her cocker spaniel, Xueli.
"She likes Grant Park," Wang said. "So many squirrels and so much mud."
And unlike Wang, Xueli's paperwork for entering the U.S. did not include a drawing of a dog.