'We ain't got it': Panelists discuss Chicago's need for aggressive environmental protection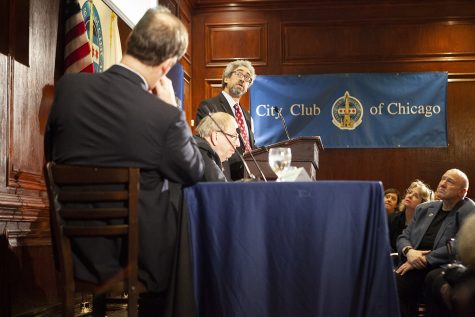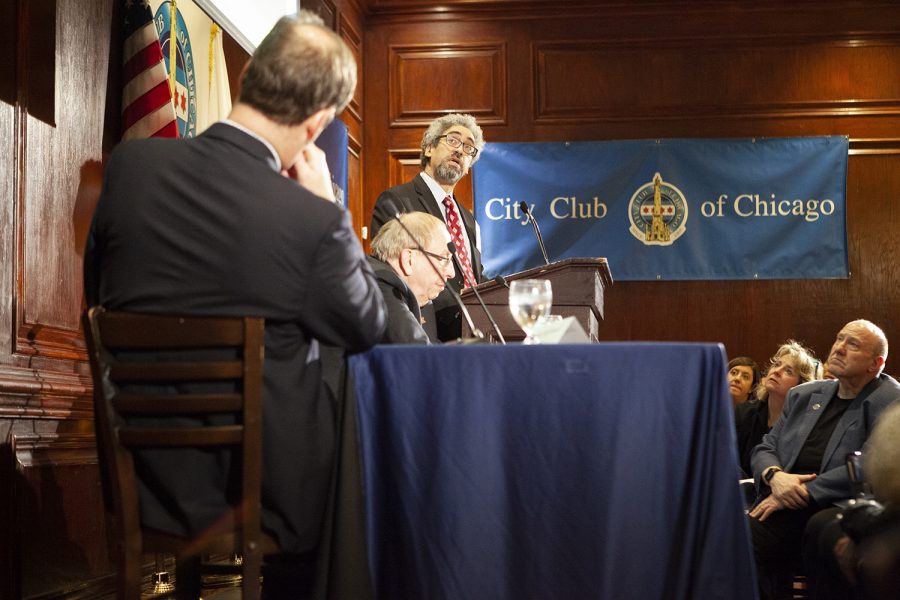 The Great Lakes region, which holds 21% of the world's freshwater supply and could be a climate refuge for more than 400,000 Americans, is being threatened by global warming.
Between decreasing oxygen levels and fish populations, increasing temperatures and precipitation, the future looks bleak, according to Climate! Solutions for Action panelists.
Chicago stands at the center of it all as the largest city in the Midwest.
At Climate! Solutions for Action, a panel held by the City Club of Chicago on Wednesday, Jan. 29, environmental experts spoke on the effects of the climate crisis on the Great Lakes and wildlife in the Midwest region, offering systematic solutions.
Moderator Suzanne Malec-McKenna, who served on Mayor Lori Lightfoot's transition team and works with the conservation organization Audubon Great Lakes, began with a call-to-arms for businesses, politicians and community members to help reduce the severity of the climate crisis in Chicago.
"We don't need a miracle," Malec-McKenna said. "We just need to employ what we have. We have so many resources, so much knowledge and so much technology already. … It is not an economic burden to do the right thing."
An indicator of an unhealthy region is the lack of birds in the Midwest due to urbanization, pollution, cropland expansion, the Great Lakes' water levels and confusing false springs, Malec-McKenna said.
Troy Peters, engagement manager at Audubon Great Lakes, said two-thirds of North American birds, approximately 389 species, are under threat of extinction from rising global temperatures and conditions surrounding the Great Lakes.
Research by Audubon shows that if carbon emissions are stabilized and warming does not increase more than 1.5 degrees Celsius, 76% of vulnerable species will be better off and 150 species will no longer be in immediate danger of extinction.
Donald Wuebbles, a professor of atmospheric science at the University of Illinois at Urbana-Champaign and internationally-recognized climate scientist, said climatic change is leading the effects on the Great Lakes.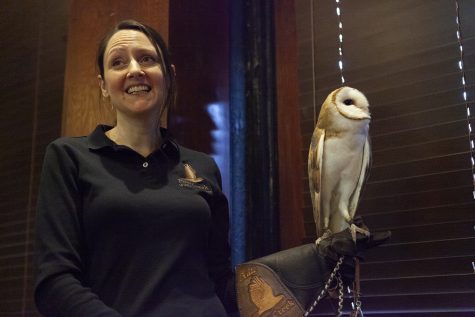 According to a study Wuebbles contributed to for the Environmental Law & Policy Center and Chicago Council on Global Affairs, the Great Lakes region has seen a 10% increase in precipitation over the last century. Across the U.S., precipitation has increased by an average of 4%.
Heavier and more frequent rainfall can be a death sentence for crops and contribute to farm nutrient runoff, which produces the toxic algae blooms found in western Lake Erie.
Wuebbles said lake-effect snow will likely be more common for Chicago over the next 80 years because Lake Michigan will have less ice on its surface and more water to evaporate and be picked up by storms.
Jerome McDonnell, an environmental reporter and former host of WBEZ's Worldview radio show, praised Evanston's Climate Action and Resilience Plan as a model for what Chicago can do to impact change.
"They're talking about net-zero greenhouse gas emission building standards," McDonnell said. "They're phasing it in, they're doing emergency preparedness [and] zero waste initiatives."
McDonnell said because Illinois has a large amount of excess energy—as the third leading exporter of electricity—it has the potential for clean energy jobs and capacity markets. Illinois also leads the U.S. in SolSmart designations, which pave the way for implementing and standardizing solar energy across the state.
Peters said an important part of combating the climate crisis is educating leaders across the political spectrum and engaging a broad range of people in grassroots movements to use collective action to affect change on local, regional, national and international levels.
"This includes communities of color that have been historically excluded from environmental efforts," Peters said. "Those who live in neighborhoods with poor soil, air and water quality already know a lot about environmental impacts. … We want to give voice to that knowledge and build their awareness of environmental actions that can positively impact local areas."
Wild Indigo, Audubon Great Lakes' community engagement program, works with Chicago-based organizations such as Family Rescue and El Valor to provide community members with the opportunity to access outdoor recreation, health and wellness services, environmental education and stewardship.
The panelists also listed actions in which everyday Chicago residents can help ease the effects of the climate crisis. These actions include refraining from air travel, reducing meat consumption, using sustainable energy at home and contacting representatives about the "dire state" of the environment.
Malec-McKenna said, in general, Chicago is not doing enough to combat the climate crisis with legislation or policy proposals, aside from the Chicago Metropolitan Agency for Planning's climate action effort, which was created to assist with the Metropolitan Mayors Caucus' Greenest Region Compact.
"As far as a plan, a strategy, an aggressive set of things going on, we ain't got it," Malec-McKenna said. "We need it. It's not just relying on our mayor, government or county presidents, it's all of us pushing for it and saying it needs to happen."