UPDATE: Columbia hires an outside firm to conduct investigation into recent sexual assault allegation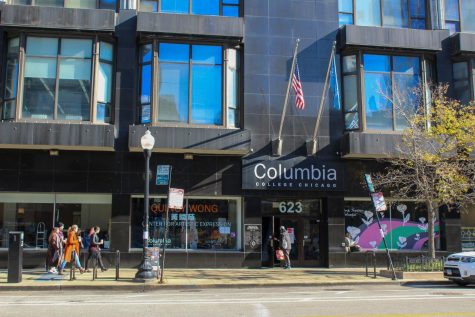 Content Warning: The following article centers around the subject of sexual assault; the Chronicle apologizes for any discomfort this may cause.
Editor's note: This story has been revised to provide further clarity regarding the role of Mayer Brown.
Columbia will utilize the Mayer Brown law firm to conduct an investigation into the sexual assault allegation involving an associate professor in the English and Creative Writing Department, the Chronicle has learned.
As reported by the Chronicle, Cara Dehnert, a former associate professor of instruction in the Business and Entrepreneurship Department, published an article on Medium Feb. 12 accusing associate professor Sam Weller of sexually assaulting her on campus on March 25, 2018. The post was widely shared among the Columbia community in the days following its publication. 
Dehnert reported the alleged assault to Human Resources in 2020 but said she did not hear anything from the college following the report.  
In a Feb. 18 statement to the Chronicle, Lambrini Lukidis, associate vice president of Strategic Communications and External Relations, said the college has opened a new investigation into Dehnert's allegations following the publication of her story on Medium and said the college is also "reviewing its prior handling of the matter." 
In a Feb. 22 email response to questions from the Chronicle regarding the investigation into Dehnert's accusations against Weller, Lukidis said: ​"The college has asked the law firm of Mayer Brown LLP to conduct an independent investigation into this and any related matters. Any allegations of misconduct related to this matter will be turned over to Mayer Brown, who has been asked to investigate all related reports and allegations."
Lukidis said at this time neither the college nor Mayer Brown can comment on "on specifics about the investigation."
Mayer Brown was founded in Chicago and now has offices worldwide. According to its website: "Lawyers in the Chicago office have handled cases ranging from death row review, civil liberties and rights abuses, marriage equality and transgender rights, political asylum and police reform, to discrimination in housing and the provision of public services; indigent criminal defense work; and litigation addressing the needs of the homeless."
The law firm has represented multinational companies and boards of directors and conducted internal investigations in the U.S., Europe and Japan in cases involving alleged sexual harassment since 2017 as a result of the #MeToo movement, according to its website. 
The firm has a team mainly made up of former prosecutors and regulators who conduct internal investigations. 
"Our teams know exactly where to direct their focus so that an investigation, often undertaken under crisis management conditions, is completed quickly and efficiently. We conduct internal investigations in a manner that minimizes the disruption and cost to our clients while producing credible, reliable results," the website reads. 
Editor's note: This is an ongoing story. The Chronicle will continue to update the campus community.