Unleashed 2022 raises more than $750,000 in scholarship money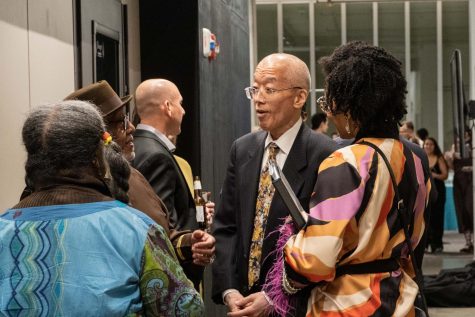 Aaron Nixon is a senior who will graduate soon with a degree in television and film and a minor in creative writing, but this would not have been possible if scholarships did not cover almost all of his tuition costs.
One of the scholarships Nixon receives is a need-based Persistence Scholarship, along with other 834 students.
This year Columbia held the first annual Unleashed 2022 event on Dec. 1 at the Student Center, 754 S. Wabash Ave., in which 115 students and more than 50 faculty and staff members designed a program that transformed the Student Center from a familiar study and relaxation spot to a fancy gala. The event included drinks, delicate food bites and showcased student talents through fashion designs, live poetry, interpretive dance, filmmaking and more.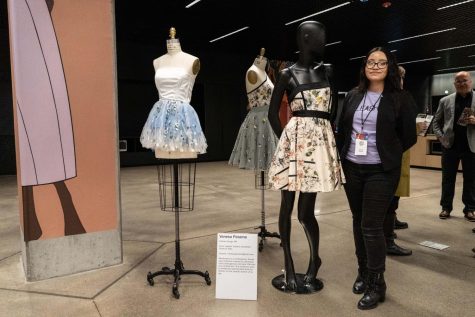 According to an email from the college, the Student Center was closed to the general campus community for the entire day, except for the invited guests.
"Stick it out; it gets better after a while and apparently, the longer you stay [in school], the more you get the scholarship, which I found out," Nixon said. "The rough patches, they smooth out in the end and hopefully we make something of art school."
The Unleashed 2022 gala had almost 300 guests and was able to raise more than $750,000 in scholarship money. The gala was not only the first event of its kind but also the first one that introduced corporate donors to Columbia, said Lambrini Lukidis, associate vice president of Strategic Communications and External Relations.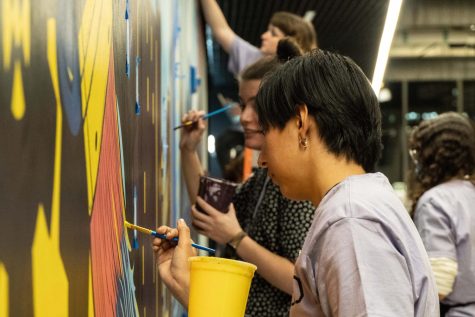 "Creative practice and business acumen is something that we teach Columbia students, so it's really blending those two main values that the institution has and bringing those two things together," Lukidis said.
Some of the showcases were interactive, such as the interactive games created by game design students both on computers and virtual reality headsets. There was also an Exquisite Corpse, which is a poem created from prompts that guests picked from a bowl and gave suggestions to creative writing students as they were writing throughout the event.
The first floor was showcasing fashion designs on mannequins that were also featured at Manifest last school year. One of the designers, Sophia Izquierdo, a senior fashion studies major, showed her collection of streetwear styles made from upcycled, thrifted clothes that were cut up and reconstructed.
"I thought it would be an honor to show my work and have it on display for donors to see," Izquierdo said. "It'd be nice to help the school raise money for future students because even though I'm graduating, students in the future can benefit from the scholarship money."
After the showcase, there was a banquet for donors where Columbia honored actor and director Robert Townsend as the first Icon Award recipient.
"We want to be able to fill [financial] gaps, let students really immerse themselves in their courses, the curriculum, and the experience, and not have the added weight or worry about making ends meet," Lukidis said. "We want to be able to make sure that they persist on to graduation."