Uncommon Ground: Intimate stepping stone provided for Chicago artists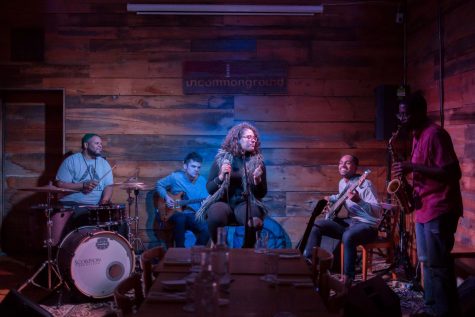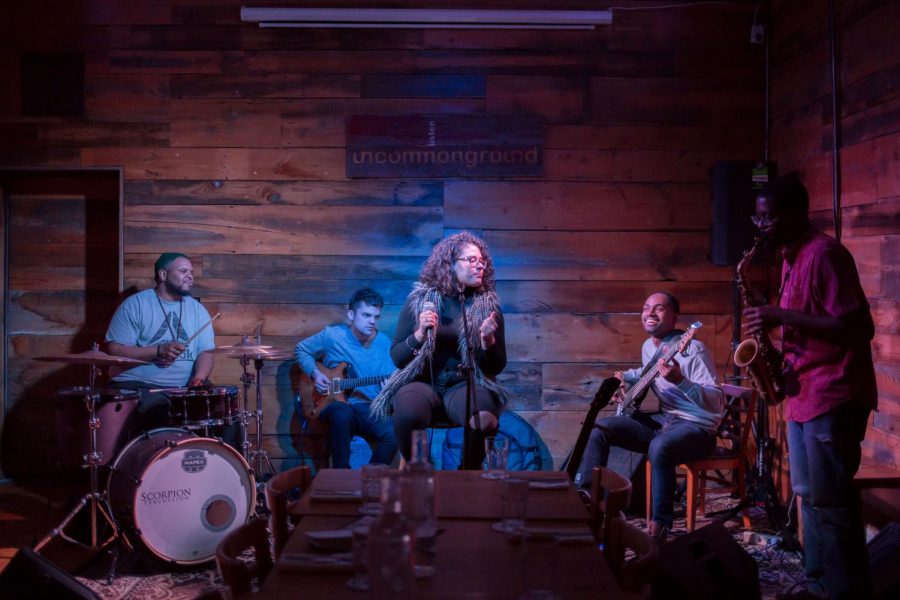 A small wooden room designed to seat no more than 50 people and a rug in place of a stage is where some local artists are getting their start.
Uncommon Ground is a music venue—as well as a rooftop farm, restaurant, coffee shop and brewery—that prides itself on being a starting point in the Chicago music scene, Music Program Curator Rebecca Baruc said. 
"The structure is really conducive for emerging bands," Baruc said. "Our strength is being the ground zero for bands where they get their start."
The venues, 3800 N. Clark St. and 1401 W. Devon Ave., have a history of highlighting folk artists and singer-songwriters. However, when Baruc took over as music program curator in September 2018, she decided to work toward expanding their range of artists and genres. 
Baruc said she built the selection process for artists "from the ground up." Her process is a combination of seeking out artists and reviewing applications.
To be considered, the performers need a sound that will fit the volume level of the intimate listening rooms, Baruc said.
"[The venue] is such a good fit for college-age talent … who are often turned away at the door [of] cool venues," Baruc said. "We're a high-production venue, but we're intimate, and we're all ages."
Uncommon Ground provides optional lighting and sound equipment for artists.  Interested performers can apply on Uncommon Ground's website under their Listening Rooms page, Baruc said.
Because Uncommon Ground is a small establishment, Baruc teaches musicians how to become professional and move on to larger venues. 
"[The] music scene is going through a renaissance," she said. "What's so beautiful is that the music community here is collaborative versus feeling competitive."
Sophomore music business management major Sierra Hill is the curatorial research intern at Uncommon Ground.
Hill said she saw the internship on Handshake and decided to apply. In her position, she researches artists and tries to bring new talent to the space.
"Uncommon Ground is really rooted in up-and-coming artists who are just trying to get their foot into the scene," Hill said. "A lot of artists I know from Columbia are still in that stage and are looking for places to perform or don't know of places to perform. This is a place that could be a home for them [and] that they need to know about."
In addition to performances, the listening rooms hold various events, including album listening parties. The listening parties are free to the public and a host walks attendees through the newly-released album. For previous listening parties, Hill said they also created an artist-themed cocktail.
Junior audio design and production major Johnny Newell is a pop artist who goes by the name Jae Deco and has performed in one of Uncommon Ground's listening rooms.
Newell was introduced to Uncommon Ground by Hill, he said. While Newell has played shows before, he said this was his first paid gig. Newell will be headlining a show at Uncommon Ground May 17. 
"They are accommodating and here for people who aren't playing at bigger venues yet or don't have much in the way of released music," Newell said. "They're not too concerned about what you can bring to the table or what you have, but what they can do for you. That's really a wonderful thing you don't see too often in the music industry." 
Uncommon Ground provides a nontraditional space for attendees and a space for artists to experiment, Newell said.
"It's not what you'd expect when you say venue," Newell said. "There are sit down tables in the back, specific for listening and watching performers; it's almost like a dining experience for the audience. It's a nice environment to play your music without a lot of pressure."