Two escort program stops are being piloted by Columbia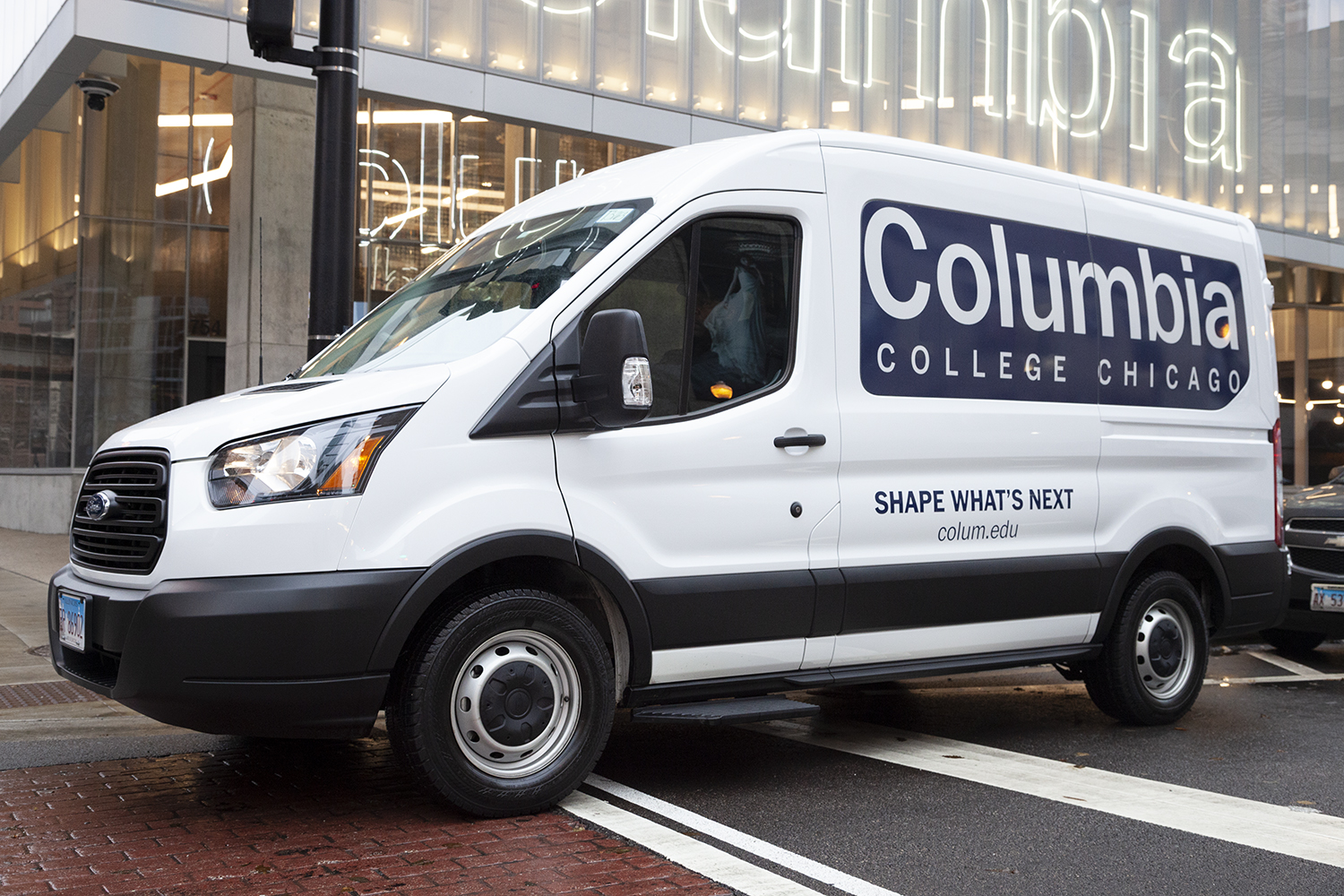 Senior graphic design major and commuter Sadaf Akhtar takes a course that ends around 10 p.m. on Saturdays. Not wanting to walk or take a bus to Ogilvie Transportation Center, 500 W. Madison St., she instead recently called the campus Security Escort Program to get a ride.
However, a dispatcher at Campus Safety and Security told her they could not accommodate her because the service did not go that far off-campus.
According to Columbia's website, the Security Escort Program will bring students and employees from one campus location to another and is available seven days a week from 6 p.m. to 1 a.m. during the Fall and Spring semesters.
The program extends to and from the Harrison Red Line, LaSalle Blue Line, the Roosevelt Red Line, the Harold Washington Library-State/Van Buren stop, the Van Buren Metra station and the Museum Campus/11th Street Metra and South Shore station.
Ahktar exchanged phone calls with security until they agreed to give her a ride, and even then the dispatchers kept telling her "this is a one-time deal," which she said made her feel guilty about using the service.
Maddy McEachen, junior graphic design major, was present during Akhtar's ride, and said Akhtar's experience was "devastating" for her friend. This inspired McEachen to try to change the program.
At a Thursday, Oct. 24 student advisory committee meeting—a monthly Campus Safety and Security meeting open to students for suggestions and concerns—McEachen convinced Campus Safety and Security to add the Ogilvie Transportation Center and Union Station to its list of stops for the escort program.
McEachen said she felt like the school was not providing the escort program that it promotes.
Due to McEachen's suggestion, Campus Safety and Security is now piloting the two new stops, which are "considerably further from our core campus," according to Associate Vice President of Campus Safety and Security Ronald Sodini.
Sodini said it was too early to comment on the number of escorted rides to these stops thus far. It is still undecided whether the stops will become permanent.
Sodini said students should consider the purpose of the escort program before calling.
"The objective of the safe ride program is not to replace transportation, per se. We are a mechanism to enhance safety in your travel," Sodini said. "You have to recognize that it's not Uber … [where] you hit the button and we are there in five minutes."
The escort program was created in Fall 2018 as a safety initiative, as reported Oct. 21 by the Chronicle. Students used the service more than 2,000 times in the inaugural year, according to the Chronicle article. This year, the school doubled-down on the program and purchased a van specifically for escorting students.
Information about the program can be found at the bottom of campus security alert emails, as as on the Columbia website and app. Additional information has also been made available at security desks in Columbia buildings.
Shahzeb Fazal, senior contemporary urban pop major, said he did not know about the escort program but wished he would have.
"There has been a lot of times where I am out late, [and] I am very anxious walking outside or even driving back," Fazal said.
Fazal said it would be convenient to have a ride to his car. He reads the campus security alerts, which notify students when a crime has been committed on or around campus, but he did not scroll to the bottom of those emails where the escort program information is located.
In addition to security alerts, information about the escort program can be found on the Columbia website and app.
With the addition of the stops, Akhtar said she plans to use the escort program more in the future.
To get a ride, Columbia students can call 312-369-SAFE, or 7233, during hours of operation. The program operates on a first-come, first-served basis, and passengers are required to show a student ID.