Student finalists 'pop' in Coca-Cola commercial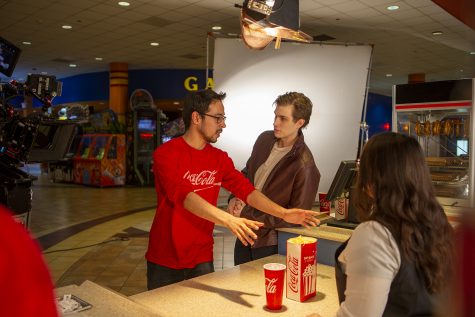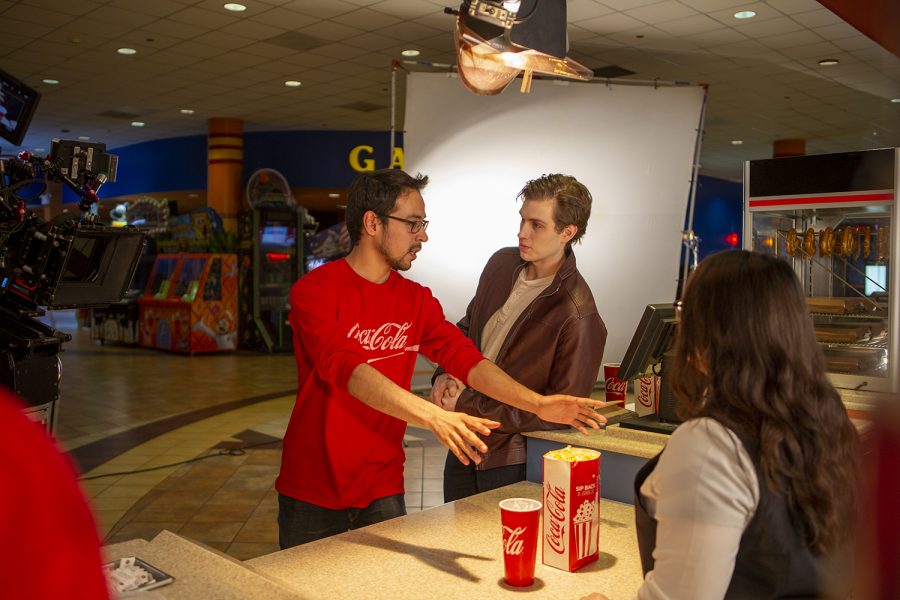 On Mia Elliott's last day producing for the film "Discontent" for her practicum course at Columbia in Fall 2019, things were finally winding down and she was looking forward to taking a break.
But before she knew it, Elliott, a senior cinema art and science major, found out she would be producing all over again—this time, for the largest beverage company in the world. Along with Miguel Garcia, a 2019 cinema art and science alumnus, Elliot learned she had been chosen as a finalist in the Coca-Cola Refreshing Films contest.
"Once you get in, they have a really high bar set for you," Elliott said. "They really get you to work, but it's an invaluable experience, and I'm thankful to have it."
Created in 1998, the Coca-Cola Refreshing Films contest invites a pair of students from film schools across the country to create a 30-second commercial.
Elliott and Garcia originally applied when Coca-Cola was still partnered with Regal Theatres for the contest, but the companies have since separated for unknown reasons. Previously, the winners would have their commercial played in Regal Theatres across the country for an entire year, while the other commercial spots were displayed on the website. But, as of press time, neither Coca-Cola nor Regal have commented on how this will affect the finalists and eventual grand prize winners.
To enter the contest, a team of two students from participating schools must submit a script and budget for their commercial. One student must take on a producing role while the other can operate as director, director of photography or editor, among other positions.
Per a new rule as of this year, one member must identify as female, said Aviva Kleiner, the contest's program director.
"We want to empower a lot of people," Kleiner said. "The goal of having a program like this is to give back to the next generation of filmmakers."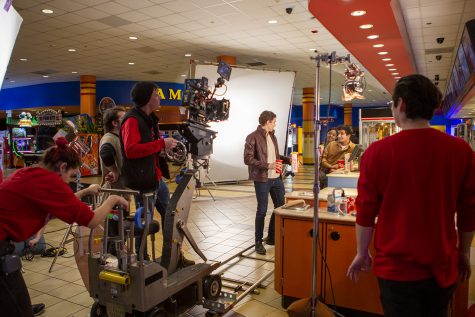 Applications for the contest open in September and close in October. After making it through the semi-finalist round and several script revisions, five finalists are chosen in November, and each pair move on to produce their commercial with a budget of $15,000.
Garcia and Elliott previously made it to the semifinalist round of the contest in 2018 but were encouraged by faculty and Kleiner to rethink their concept and resubmit in 2019.
Elliott and Garcia's 2019 commercial concept, "Magic," tells the story of a high school student named Matthew who tries to cheer up his friends by transforming a pair of playing cards into movie tickets so they can go to the show and have a magical time. Garcia said he got the inspiration as a longtime fan of magic.
"I thought of different concepts that will convey the idea of popcorn and Coca-Cola being a magical combination to have at a theatre," Garcia said. "I wanted to have that parallel between actual magic and the magic of being at the movies."
This year, Josh Bell and Isabella Gianesi, junior filmmaking majors, were also semifinalists but were not selected as finalists.
"The biggest lesson in all of this is not to be discouraged when things don't go right the first time," said Carolina Posse, an assistant professor in the Cinema and Television Arts Department and faculty adviser for the commercial. "Sometimes, it is about stepping back and rethinking the way that you approach a story."
After the commercials are completed, Coca-Cola's red ribbon panel of industry professionals judge each spot. The spot with the highest score wins the contest, Kleiner said.
Garcia and Elliott said Columbia prepared them well to work for a client as big as Coca-Cola.
"Practice and experience, that's what I learned from Columbia," Garcia said. "As the director, you get the freedom to say what you want on the screen, but when you work with a client, you also have to represent the brand."
Elliott and Garcia's commercial has already been filmed and is currently in the post-production process. They expect the commercial to be finished in March.
"I'm honored," Elliott said. "We worked really hard, and we hope we make the school proud."