Trendy or timeless? How to build the perfect capsule wardrobe with just the essentials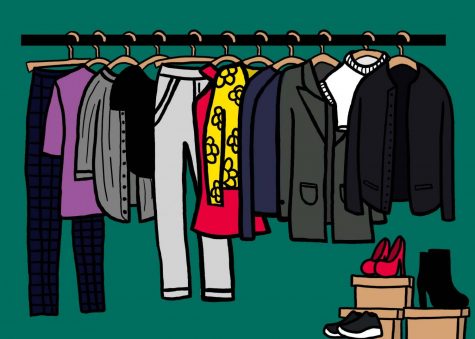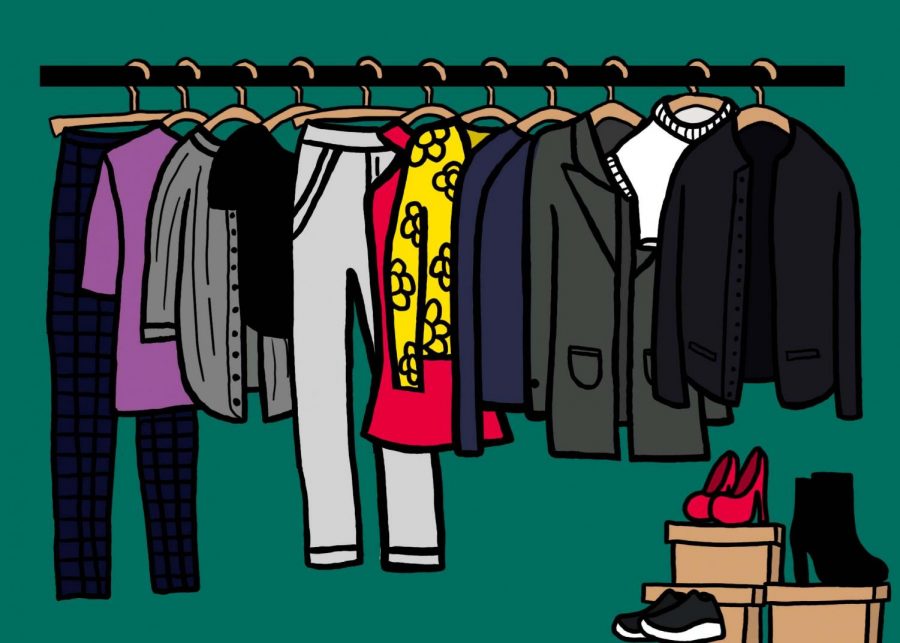 Curating personal style and having the closet space to do so can be a project that takes years to master, and social media's constant flow of micro-trends encourages frequent online shopping sprees. But faculty members from Columbia's Fashion Studies Department say a capsule wardrobe might be the answer to building a sustainable closet.
With just a select few pieces of clothing, capsule wardrobes consist of good quality, interchangeable items with which people can successfully make multiple outfits. The items may differ for everyone depending on their lifestyles.
Allison Leahy, associate chair and assistant professor of instruction in the Fashion Studies Department, said students who are interested in starting a capsule wardrobe should stay away from fast fashion and work on developing their own style by collecting timeless, quality pieces that are unique.
"What I've heard students talking about is trying to stay away from fast fashion and really looking for investment pieces that come from sustainable businesses that care about corporate social responsibility," Leahy said.
Leahy said incorporating basic, versatile items such as black pants can elevate students' wardrobes — being dressed up or down. Basic colors such as neutrals can make pairing pieces together easier, and Leahy suggests introducing trends in accessories to change a look up a little.
Leahy said for students living in Chicago especially, quality is a must and investing in brands such as Patagonia for that perfect winter jacket would be worth it.
"We do a lot of research on whether brands are doing the right things when it comes to making products … also how they're made ethically," Leahy said. "I would recommend students try to invest in pieces that are not cheap or inexpensive, because oftentimes those come from companies that are not concerned about corporate responsibility."
Dana Connell, an associate professor in the Fashion Studies Department and the director of external scholarship initiatives, took having a capsule wardrobe to a whole new level with her 100-day dress challenge. Connell has worn the same dress every day since Sept. 9 and styled it in a variety of different ways.
"I find a different way to wear it every day," Connell said. "Like today, I have a long sleeve T-shirt underneath it, but when I first started it was still very warm, and I just wore the dress and maybe a necklace. I didn't really need a lot to wear with it frankly, but there's so many things you can do to sort of change the way it looks. I've worn it on cooler nights with a pair of jeans under it. It's really a great thing, and I'm having fun with it."
Xochil Herrera Scheer, adjunct faculty member in the Fashion Studies Department and owner of the Chicago Pattern Maker, said for a Midwestern lifestyle the changing seasons will play a big role in the size of the capsule wardrobe. To maximize closet space with just a few staples, she recommends students have pieces that can work for casual and professional occasions and a go-to pair of shoes or boots — specifically loafers.
"The way I like to shop and recommend other people shop is thinking about your own lifestyle — because everyone's capsule is going to look different," Scheer said. "Thinking about … where you work, the things you like to do and making sure your pieces work together across multiple activities as much as possible. Things you can wear throughout the year, like layering pieces, are really great so that you can get the longest life out of any particular garment you're wearing at any time of year."