Trans candidate for Cook County Circuit Court judge aims to bring outside perspective to the bench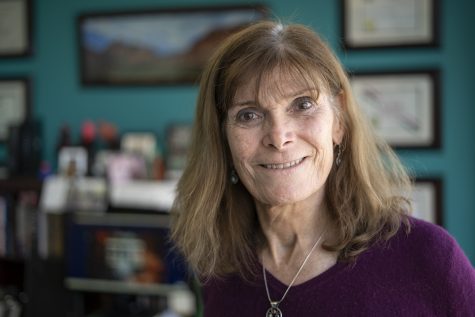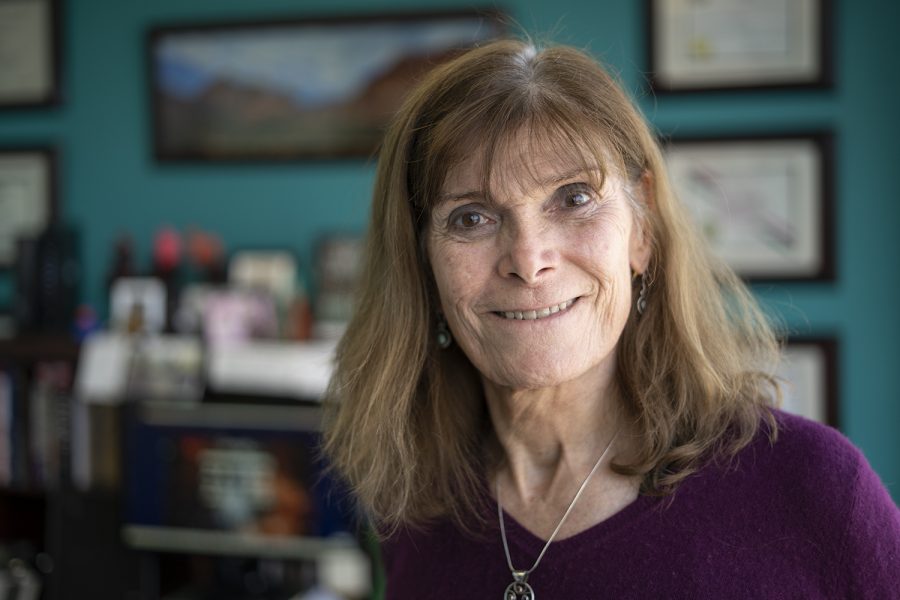 In 2018, former State Rep. Jeanne Ives ran a controversial, negative commercial against Republican Gov. Bruce Rauner in the gubernatorial race. It called him out for being more moderate than Republican, picturing a person with a beard and red dress saying, "Thank you for signing legislation that lets me use the girls' bathroom," in a deep, throaty voice.
One of the many people who criticized Ives (R-Wheaton) for the commercial was Jill Rose Quinn, who at the time was running in the Democratic primary for the Cook County Circuit Court 10th Subcircuit. The 10th Subcircuit includes most of the city's Northwest Side and parts of Des Plaines, Glenview, Harwood Heights, Morton Grove, Niles, Norridge and Park Ridge.
"When I saw that ad, I knew that I had to do something," Quinn said. "It doesn't make any sense to separate [each other] when we're trying to govern all of us."
Although Quinn lost the 2018 election, four years later she is running to fill the vacancy left by Kevin Sheehan and could become the first trans judge on the Cook County Circuit Court. Sheehan retired in 2018.
If elected, she would be the first openly trans elected official in Illinois, according to the Victory Fund, an organization that provides campaign, fundraising and communication support for LGBTQ+ candidates.
Quinn is running against Wendelin DeLoach and James Samuel Worley in the Democratic primary.
Since transitioning in 2002, Quinn has experienced instances of transphobia, such as clients and friends choosing not to work with her, as well as other forms of bigotry. The experiences have propelled her to use her position as a lawyer to "affect people's lives and to affect change," Quinn said.
"
It doesn't make any sense to separate [each other] when we're trying to govern all of us.
— Jill Rose Quinn
One way Quinn plans to affect change is by making all court documents gender-inclusive and implementing practices such as judges introducing themselves and sharing their pronouns.
Quinn is also running on a restorative criminal justice model. She said it does not help to put people in jail for many nonviolent crimes. Instead, she said people should be released and re-acclimatized through community organizations and available jobs.
"It's a more intensive, personal kind of justice, but I think it's something that we need to be more creative about," Quinn said.
After earning her law degree at the University of Illinois at Chicago John Marshall Law School in 1983, Quinn worked in general practice for 14 years before starting her own private practice in 1997. She has experience in helping residents with financial challenges, family law matters, small business operations, probate and estate planning.
Diana Gorman Jamrozik, an associate chair and associate professor in the American Sign Language Department, said her husband has worked with Quinn for approximately 25 years.
This time around, Jamrozik said Quinn has learned a lot from her 2018 candidacy and is ready for the Tuesday, March 17 primary.
"[Quinn] is somebody that really wants a fair judicial system," Jamrozik said.
Although Mikey Emme and Zola Chatman, co-chairs of Columbia's Trans Student Union, did not know about Quinn's candidacy, they were intrigued to see representation on the ballot.
"For us, TSU is about finding community and seeing people that are like you; not feeling isolated; and feeling like you can be empowered by your community," said Emma, a junior music major.
"[Quinn] is a testament to that," said Chatman, a senior music major. "But then again, we're investing in old systems of judgment and justice within America that really have no … radical reform [for] what trans people need."
With so much at stake for trans rights, Quinn said it is important people pay attention to judicial candidates on the ballot because they have the power to make decisions "without anybody looking over their shoulders."
"
There are innumerable ways that the decision of a judge might directly impact your life.
— Jerrod Williams
With a lengthy ballot filled with more familiar races such as presidential nominees, congressional seats and the Cook County state's attorney race, voters are often not familiar with the judicial candidates running, said Jerrod Williams, president of the Cook County Bar Association.
"[Voters] may not know the potential impact this decision might have on them individually," Williams said. "There are innumerable ways that the decision of a judge might directly impact your life."
Williams said the best way to pick a candidate is to look at ratings from bar associations such as the Cook County Bar Association—the oldest association of African American lawyers and judges in America—the Illinois State Bar Association and the Chicago Council of Lawyers.
These bar associations evaluate candidates on their performance and credibility, then suggest whether each candidate is qualified to be elected as or to remain a judge.
DeLoach is ranked not qualified and not recommended by all three bar associations; Worley is ranked not qualified and not recommended by any of the three bar associations and Quinn is ranked qualified or higher by all three bar associations.
As for Quinn, she wants people to know voting for judiciary candidates is important because judges are "the first line of defense against oppression" and decide whether or not someone loses their license or is about to be incarcerated.
"I want to bring the viewpoint of people who struggle and people who feel outside the bench," Quinn said. "It's important that you pick good judges, and it's important that judges come from diverse backgrounds."