Title IX FYI: Know your rights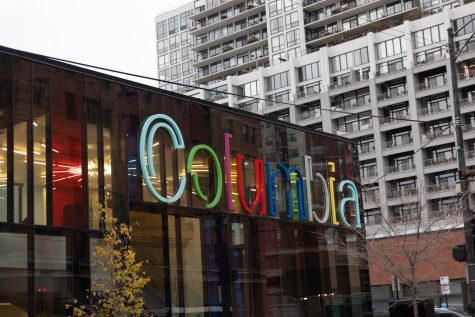 No college student should be sexually harassed or discriminated against in the classroom, on campus, at a college event or by a member of the college community.
It's not just a matter of respect – it's actually the law.
Title IX of the Education Amendments of 1972 prohibits sex discrimination in education and covers all students, staff, faculty and third parties, regardless of sexual orientation or gender identity, at any educational institution receiving federal financial assistance, including Columbia College Chicago.
Sex discrimination includes sexual harassment, sexual assault, dating violence, domestic violence and stalking.
The college's Title IX policy and procedures detail the processes used by the college to ensure the rights of students to an education free from sexual discrimination and to protect victims, while holding perpetrators accountable for their actions.
Victims of sexual assault, dating violence, domestic violence or any other unwanted physical sexual acts are encouraged to immediately get to a place of safety and seek police help and medical assistance. The Title IX section of the college's website offers advice about preserving evidence.
Students and all members of the campus community who are victims of any form of sex discrimination are also strongly encouraged to report their experiences to the college.
Students can report violations directly to the Title IX office or to Campus Safety and Security. They can also speak to "Responsible Employees" or "Confidential Advisors."
Most full-time employees, including all full-time and part-time faculty members, as well as resident advisers are classified by the college as "Responsible Employees," who are mandated to report any incident of sexual discrimination or sexual harassment and any details they become aware of to the Title IX office, which will begin an investigation.
The college also provides Confidential Advisors for students to speak with, who are not required to report alleged incidents to the Title IX office.
Confidential Advisors will listen and may offer support and guidance, while keeping the information shared with them confidential "to the extent permitted by law."
At Columbia, Orterio Villa, director of Student Organizations and Leadership, and Charee Mosby-Holloway, director of Student Diversity and Inclusion, are Confidential Advisors.
Students can also utilize Confidential Resources in the Student Health Center, Student Relations and Counseling Services, which offer "support (on- or off-campus), such as advocacy services, academic assistance, disability, physical health or mental health services, and changes to living, working, or course schedules."
A no-contact order could be enacted in some situations between students. In extreme circumstances, an alleged perpetrator could be subject to emergency removal.
The Title IX process ensures victims are not subject to retaliation for filing a formal complaint.
Alleged perpetrators, referred to as "respondents" in the college's Title IX policy, also have rights, and the Title IX process may hold people accountable for knowingly making false allegations.
When a formal complaint is filed, the college has the responsibility to investigate. When warranted, a three-person Hearing Panel will be convened to consider evidence in a case. The panel can include trained staff and faculty members.
If the Hearing Panel determines a student's rights have been violated, remedies or disciplinary sanctions will be determined and could lead to a perpetrator's expulsion from the college.
Verron Fisher is Columbia's Title IX investigator. She told the Chronicle in 2020 that at any point, students can change their minds about an investigation or hearing.
"However, sometimes we might have to continue with an investigation even if the Complainant requests to withdraw," Fisher said in a Feb. 9 email to the Chronicle. "My office understands how stressful the process is for students, so we try to ease students' concerns while being fully transparent with the process."
Fisher said the Title IX office is "available to provide students with additional resources, including on- or off-campus resources. The Equity Issues office has partnerships with several off-campus organizations throughout the city and surrounding suburbs that have experience with working with college students, including therapy sessions at no charge to the student," she added.
For more information, search colum.edu for Title IX or go directly to https://students.colum.edu/title-ix/.