TikTok U: Juggling Exams and Algorithms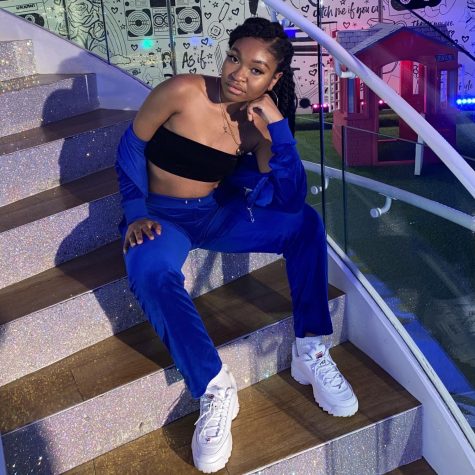 Editor's note: This article is one in a series of stories from the Communication Department's award-winning Echo magazine,  featured this summer on the Chronicle site.
_____________________________________
All right, you have two hours until midnight, which gives you just enough time to make yourself another cup of coffee, write half of your history paper and take that botany exam that is due at 11:59 p.m. But wait — you didn't post on TikTok today! What will the algorithm think? Do you sacrifice your caffeine, your grades or your adoring fans?
Handling the stress of grades and internships is enough, but responsibilities shift when your videos go viral. Becoming an influencer overnight is no small feat, but becoming one on a college student's schedule is another world entirely.
Echo spoke with five college student TikTokers, with followers past the hundreds of thousands, who have spent their days maintaining their fan base and their grades, all while trying to navigate the elusive algorithm.
Myah Seay – @aresmontgomery
Senior Acting Major at Columbia College Chicago
Astrology Skits with a Dash of Education
A New Kind of Workload
"It's its own specific kind of struggle. I kind of always have in the back of my head, if it's not fun or if I'm not getting the results I want, I'm totally fine to take a step away from it."
What's Next?
"Celebrity for us and our generation looks a lot different for earlier generations and that the idea of an influencer is really tied to being a celebrity, so I just want my TikTok to be able to put me in the view of people who can ultimately help my acting career."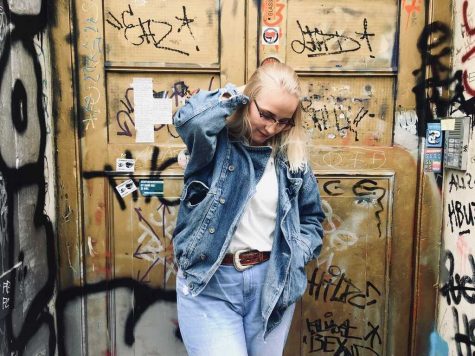 Leonie Plaar – @frauloewenherz
Graduate Student in English and American Studies at a University in Lower Saxony, Germany
Comments on European History, American Politics and Everyday Issues from a German Perspective
A New Kind of Workload 
"At first, I felt a lot of pressure when it came to my TikTok. I felt like, 'OK, I need to put something out on a daily basis, I need to keep this up' — also partly because that's just the kind of person I am. I'm a perfectionist but also a chaotic perfectionist."
For Their Adoring Fans
"I am trying to be very responsible with what I do put out. For me, I think the main question that I always ask myself is whether I'm even qualified to speak on a certain issue. I feel like from what I read in my comment section and from what my followers tell me, there is a sense of trust toward me and I don't want to misuse that."
Alexia Del Valle – @lexdelvalle
Graduated December 2020 with a degree in Communications from Florida International University
Comedy, Aesthetic Videos and TikTok Trends with a Latina Twist
Worlds Collide
"I didn't get [talent] management, and I really represent myself, and being a communications major taught me how to literally represent myself. That's helped me to literally do something as simple as writing a professional email and you know, like, letting people know that I am a little businesswoman here."
For Their Adoring Fans
"I'm Puerto Rican. I grew up in the U.S., but I feel a heavy pressure to represent Puerto Rico and represent it well. I want to be a creator that is Latina, but who can reach out to everybody but also just, like, stay true to us and our roots and our culture."
Benji Le – @benjiplant
Graduated June 2021 with a degree in Environmental Studies from the University of California Santa Cruz 
Aesthetically Pleasing Plant Care and Education
A New Kind of Workload
"Because of the demands of the algorithm, you need to post, like, once a day or, like, three times a day is what some people say. I do love making the content that I make, but it does feel a little bit like, 'Oh, I need to make this or else I'll fall off because the algorithm doesn't like me.'" 
Worlds Collide
"My dream would be to just do this full-time. I love my major, but I don't really like the work that is in it. So this almost feels like a very nice escape from academia."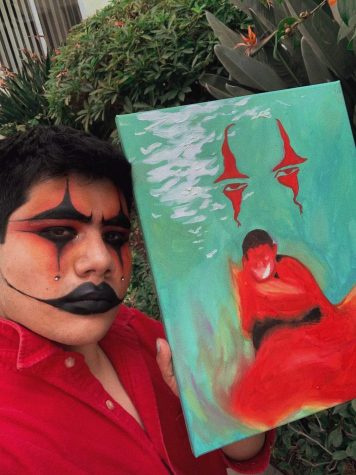 Perry Picasshoe – @art_p3rry
Senior Art Major at the University of California Los Angeles
Creative Content from Skits to Art Time Lapses to Makeup
A New Kind of Workload
"What I tend to do to make it not as stressful is I dedicate a day or two of filming. I will spend the entire day just filming, like, a lot of TikToks and making a lot of content. For the most part, it is pretty fun because I will put on makeup and be running around and making little skits."
Worlds Collide
"I did a TikTok where I showed my screen for, like, two seconds, and the dean of my school emailed, saying that I violated the school code of conduct because I wafted over my computer, and you could see people's faces on there and their names."
__________________________________________________________________________
Gohar Khan's Time Management Tips
Gohar Khan – @goharsguide
Graduated MIT June 2021 With A Double Major Degree in Science, Economics, and Data Science and Business Analytics
Advice on College Applications, Test Prep and Essay Advice
Leverage organization apps

Know when an assignment is due in advance.

Go to office hours

Get more personal help with concepts and homework.

Team up with other students

Cut down on study time by solving problems with the expertise of multiple peers.

Make your process efficient

For his TikToks, Khan pre-records a series of clips he can reuse throughout his content.

Take one day out of the week to push content out

Doing work in "batches" gets tasks out of the way to make room for more free time later.

Be aware of your end goal

Visualize how you want the end of your task to look.

Do something you're passionate about

Over time, as you see your goals being met, you may find gratification in your work.
_____________________________________
The 2021 issue of Echo will be available this summer on newsstands across campus, and PDFs of all issues are available online.