Thousands walk to bring suicide awareness 'Out of the Darkness'
More than 7,000 people gathered at Montrose Harbor Sept. 21 for the Out of the Darkness Chicagoland Walk, in remembrance of those lost to suicide
Organized by the Illinois Chapter of the American Foundation for Suicide Prevention, the Out of the Darkness Walk is the largest in a series of annual, nationwide community walks.
"We're here to walk to bring a message of hope to Chicago­—a message that says we will not continue to lose our loved ones to suicide. We have to do better," said Robert Gebbia, CEO of the AFSP.
This year, the Chicagoland walk has raised more than $1 million, which will go toward the AFSP's goal to lower the national suicide rate by 20% by 2025. The organization hopes to achieve this goal by engaging in what they call "core strategies." These include funding scientific research; educating the public about mental health and suicide prevention; advocating for public policies in mental health and suicide prevention; and supporting survivors of suicide loss.
The walk's greatest emphasis is on providing a support network for those personally affected by suicide.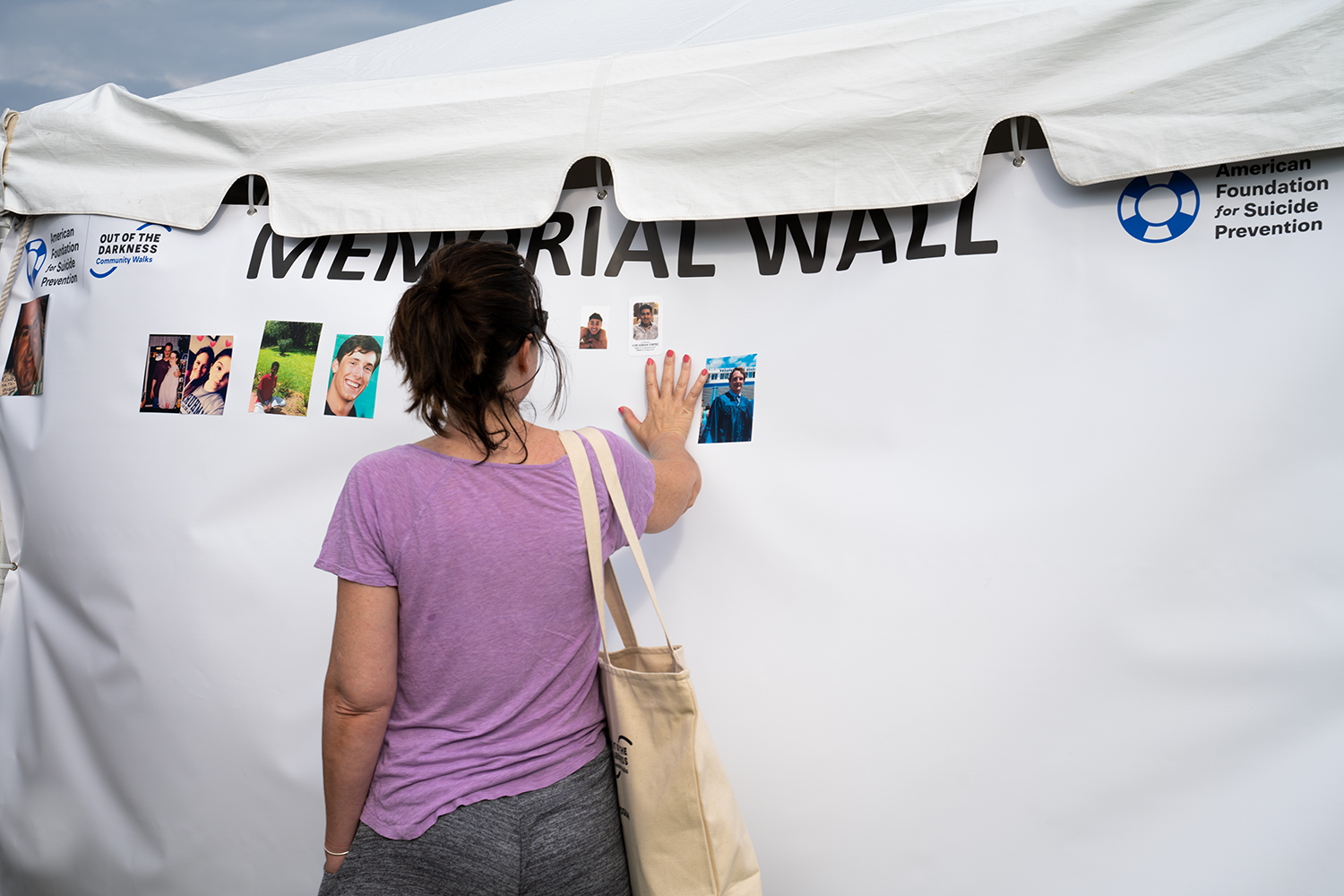 "The whole idea of it is to remove the stigma of suicide-—remove the stigma of mental health so that people are willing to talk to each other, to go get help when they need it," said Steve Moore, co-chair of the Board of Directors of the AFSP Illinois chapter.
Moore, who is also chair of the AFSP Advocacy and Policy Committee, became involved with the organization after attending a walk following the loss of his son to suicide in 2006. He's been active within the organization ever since, recognizing its value to people who have had experiences like his.
"It's a safe place," Moore said. "You can say things here, [and] you can express emotions here that are difficult to do outside of this community."
This year featured a memorial wall for individuals to pin up a photo of their loved one, as well as honor beads in various representational colors that help to signify a person's individual connection to suicide.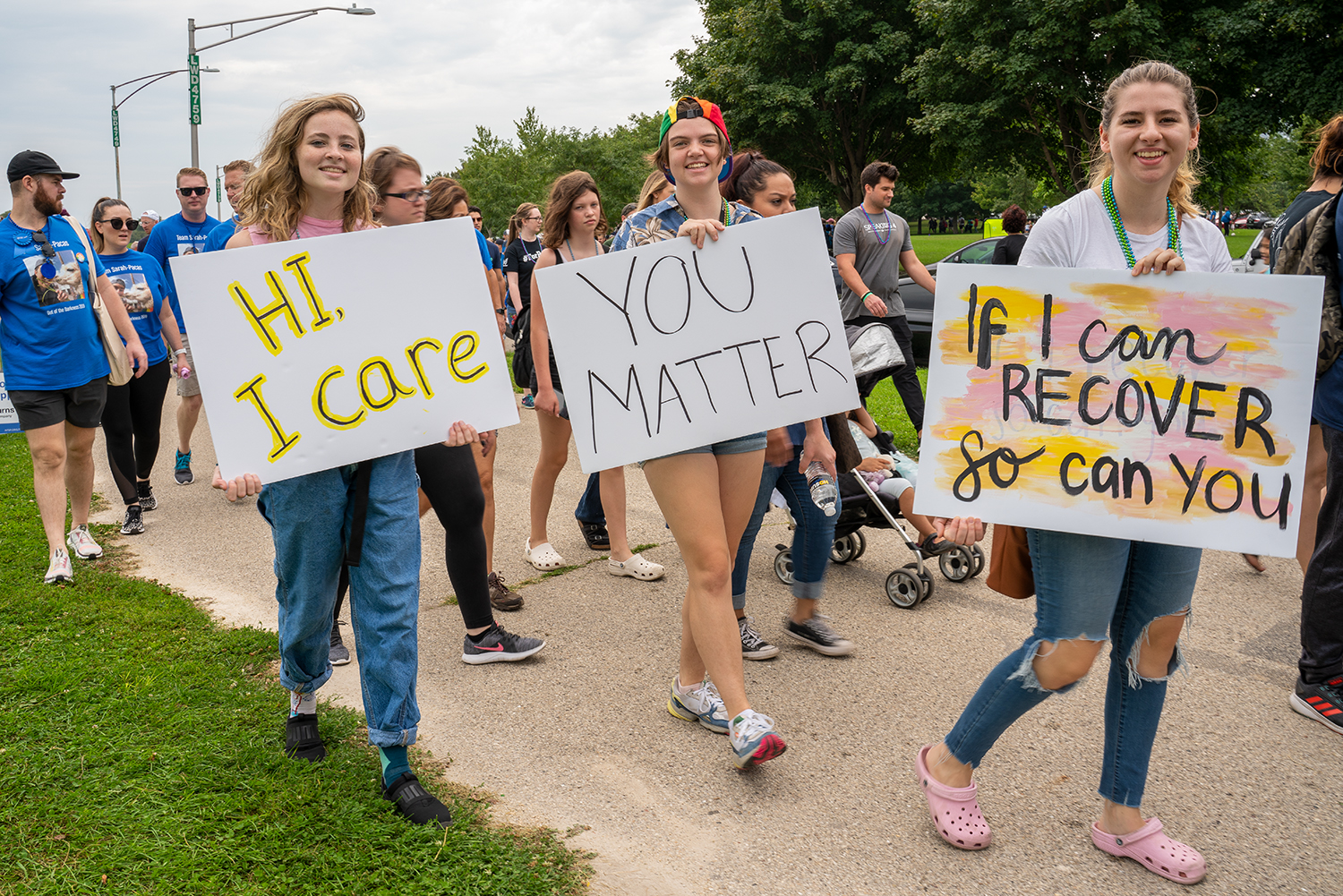 A group of Columbia students—who came together because they had all been affected by friends and family members struggling with mental illness—attended the walk.
"We've been talking about trying to get other student [organizations] to walk next year, as well," said sophomore English major Abby Nelson. "We're also scoping it out to see how it would be if we could get a bigger group from Columbia to come."
Sharon Tuider, a first-time participant and blue ribbon winner—awarded for helping to raise more than $1,000 in honor of her son, who died last year—said she felt camaraderie with the people walking alongside her.
"I find comfort in knowing that I'm not alone, that there's millions and millions of people [affected by suicide]," Tuider said.
If you or someone you know is struggling with suicidal thoughts, call the National Suicide Prevention Lifeline 1-800-273-8255 or text 741741 to the Crisis Text Line.