'The Water Dancer' links historical and modern-day racial disparities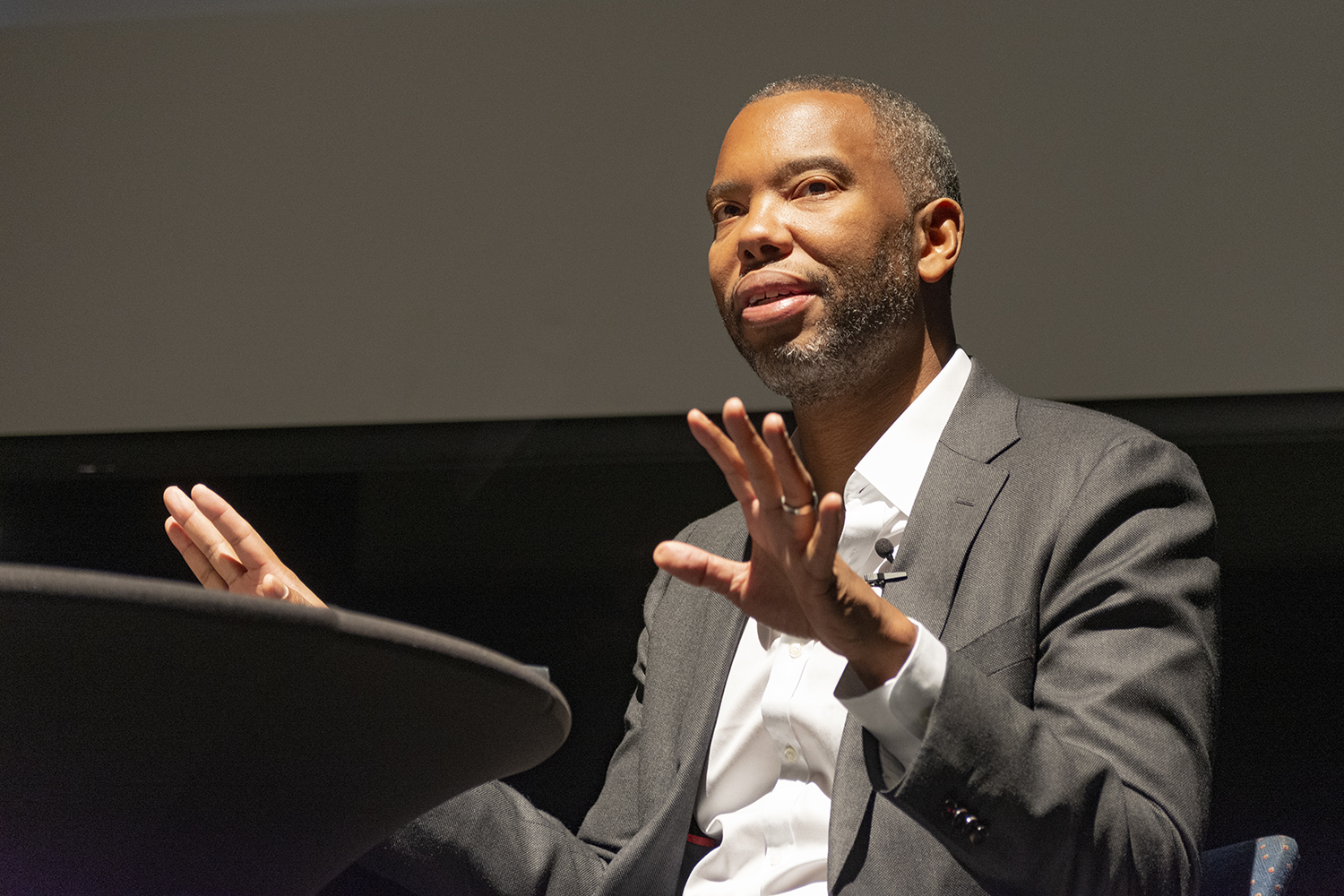 As he was thinking about how to gather all the pieces for his debut novel, Ta-Nehisi Coates said he received advice to not write another typical story about slavery.
Selected as one of Oprah's Book Club picks, the National Book Award-winning author spoke about his latest creation "The Water Dancer," at the DuSable Museum of African American History, 740 E. 56th Place, on Oct. 3. That evening's conversation was led by Chicago poet Tara Betts.
Coates' novel tells the story of Hiram Walker, a young slave who is fighting for his freedom. A blend of historical fiction and fantasy, Coates takes readers into the world of an enslaved boy during antebellum Virginia.
"Part of [the struggle] is how we talk about slavery," Coates said. "One of the things I had to think about when I was writing this book was how much violence to depict [and] how I depicted it."
Betts said she was moved by the book because it went beyond reparations for black people by considering the emotional toll it had on enslaved black people.
"How do you depict the period of enslavement without, in fact, repeating some of the worse aspects of it in writing?" Coates asked.
He said depicting slavery with whippings and rapes takes the person out of their own story and makes readers focus on the "brutalization."
Black people have had to learn how to survive and adapt to the past circumstances without falling back into victimization, Betts said. She added that this was an apparent reoccurring theme throughout Coates' book.
The protagonist's narrative is unique because it was rare for slaves to be literate, Coates said, and the character uses it as a powerful weapon during his quest for freedom.
His novel aims to have readers reflect on black enslavement, while giving thought to today's society. Using historical characters like Harriet Tubman, he wanted the novel's characters to continue the unflinching will-power that the survivors of slavery had.
Coates drew upon the mantra "twice as good, half as bad," throughout the novel to explain Hiram Walker's challenges of being literate and using it as a key to freedom. He also used the mantra to explain his personal struggle and that of black people in America of having to work twice as hard as their white counterparts.
"White mediocracy in this country is tolerated [and] encouraged," Coates said. "[But] black excellence is punished." This was one of many times in the evening when he was interrupted by applause.
During his research, Coates said "the loss of family" was a key theme, and that separation from family was like a "death sentence" because they would never see each other again.
"That's a lot different than a whip," Coates said.
Even with America's history of slavery, Coates said the past 10 years of activism in the community have left him hopeful.
"Freedom is not just personal," he said. "Everybody has to be free. … It can't be just me."