The last straw: Columbia prepared for city's proposed single-use plastics ban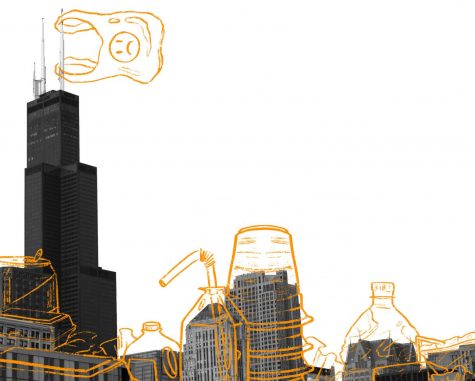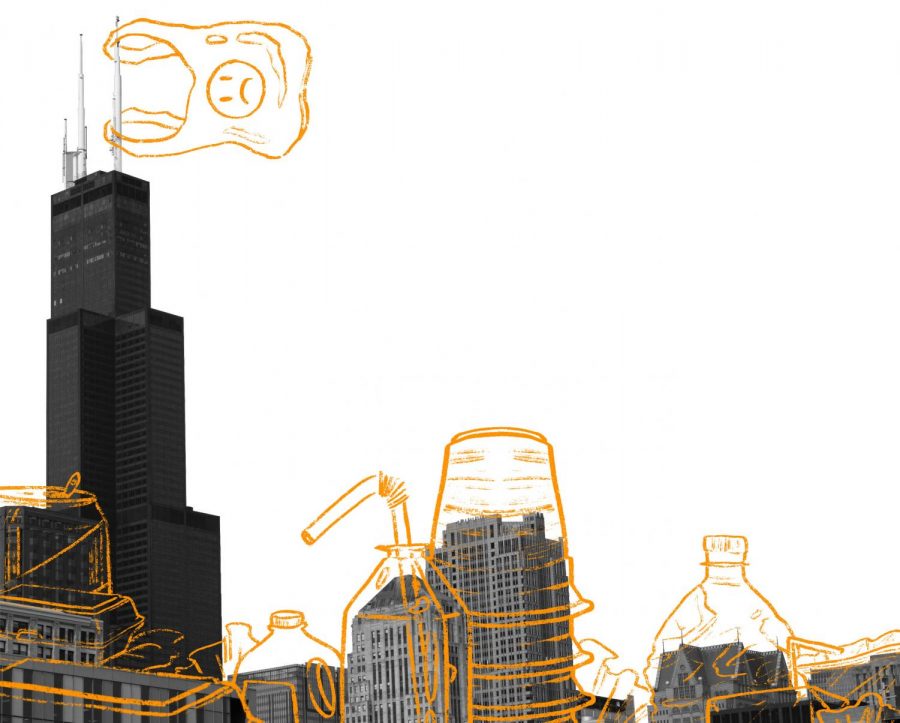 As the Chicago City Council plans to consider legislation that will demand more of its citizens in the fight against the climate crisis, Columbia faculty, students and administrators say they are prepared to jump on board.
A resolution—the result of increasing pressure from alderpeople and youth climate activists—was passed by the City Council Committee on Environmental Protection and Energy on Monday, Feb. 10. It declares a "state of climate emergency" and calls on the City Council to work with the mayor's office to develop a budget addressing lakefront erosion and other environmental issues.
The recent action by the Environmental Protection committee follows the push for a "Plastic-Free Water Ordinance," proposed last month by Ald. Scott Waguespack (32nd) and Ald. Susan Sadlowski Garza (10th), that calls for a city-wide ban on nonbiodegradable styrofoam, the elimination of polystyrene food packaging and single-use plastics, such as plastic cutlery in businesses and restaurants.
Andrew Dutil, director of Columbia's Student Center, said because of an early push toward sustainability, the Student Center would be equipped for such a ban.
Most, if not all, of the disposable food service products currently used in the Student Center's food court are compostable—a condition of the proposed ordinance, if a change to fully reusable materials is not possible.
Dutil said the company that operates food service in the Student Center, Aramark, will comply with any future city regulations regarding single-use products, which are proposed to go into effect in 2021.
David Dolak, a professor of instruction in the Science and Mathematics Department, said the proposed ordinance is a response to the fact that plastics are generally harmful to the environment.
Plastics are not biodegradable, meaning plastic waste ends up in the environment and cannot be broken down, Dolak said. Then, animals may eat that waste, or it can end up in waterways.
"Single-use plastics are a problem all the way around," Dolak said. "Give people choices to move away from them and then accept that."
What could arise from such a ban, Dolak said, is a slight increase in prices as restaurants switch to compostable or reusable materials that cost more.
Stores and restaurants on the South Loop campus, such as 7-Eleven, Harold's Chicken and BeeZzee Fresh Food, currently use styrofoam material for drinks and containers.
Sam Toia, president and CEO of the Illinois Restaurant Association, said in a Monday, Feb. 10 email statement the proposed legislation should take into account the challenges restaurants already face.
"Any proposed regulations on plastics need to consider the additional financial hardships that will be placed on operators and implications for safety and sanitation, customer requests, drive-through areas, medical necessity of plastic food-ware and other considerations," Toia said.
Restaurants that do not have space available to wash reusable food ware or cannot find affordable alternatives by the date of the ban can apply for a waiver that would push back the compliance date for up to a year.
Although the ordinance had the support of 17 alderpeople in addition to Waguespack and Sadlowski Garza when introduced, Colleen Smith, legislative director for the Illinois Environmental Council, said in a Monday, Feb. 10 email statement to the Chronicle that industry efforts have heightened in an attempt to block the proposal's passage, claiming polystyrene is good for the environment.
"We are continuing to meet with stakeholders and aldermen about our ordinance—which is needed to protect public health," Smith said. "While it is unclear when a vote will occur, we are continuing to build support and momentum in support of this ordinance."
Michelle Rafacz, an associate professor in the Science and Mathematics Department, said people need to look beyond the inconvenience and see the bigger picture.
"At this point in the game, with things like microplastics in the oceans and the Great Lakes, and now it's in your drinking water, we've got to start somewhere, and there's gonna be sacrifice," Rafacz said. "If we all want to be on the planet  and have a healthy planet, it's going to take sacrifice on the part of everybody."
Student Government Association President Kierah King said students are ready for a "positive change" regarding the environment.
King, a senior dance major, said she has witnessed students mobilizing to make Columbia more environmentally friendly, including making Manifest completely sustainable.
"It would be a change for the campus," King said, referring to a plastics ban. "But it would be something that's beneficial for the environment and for reducing our carbon footprint that we're leaving on our campus."