'The Color of Normal': Art exhibition encourages reflection, hopes for post-pandemic future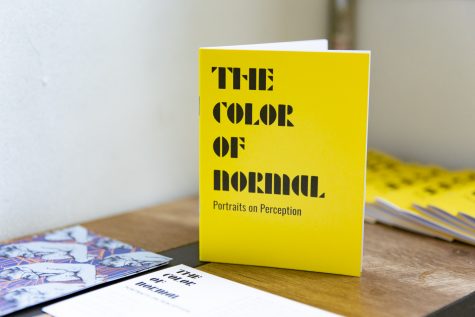 What was originally supposed to be a portrait exhibition celebrating Chicago artists and community members has instead become an artistic experience that encourages visitors to reflect on the past, how the pandemic changed them and what may await them in the future.
"The Color of Normal," Rebecca Eve Baruc's first solo show at Juliet Art House, 1750 S. Union Ave., opened its doors June 17.
Through a variety of paintings and audio interviews, Baruc, a Chicago-based producer, educator and the artist and curator of the "The Color of Normal," is inviting people to reflect on how the pandemic affected them before "rushing back to normal."
Baruc said even though the return to normal is exciting, she is saddened to feel as though little has changed from life before COVID-19.
"I think a lot of people are feeling [sad], and I wanted to give a safe space for that feeling, but also to not lose hope, to keep talking about what can be transformed," Baruc said.
Baruc created a series of pastel paintings of various Chicago community members before the pandemic.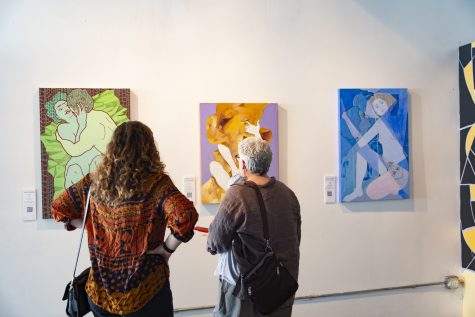 The plan to showcase the portraits was delayed by the onset of the pandemic, enabling Baruc to reevaluate what story she wanted tell.
"I shifted the purpose of the portraits and decided to use them as very personal sites of reflection," Baruc said.
Several months after creating the original portraits, Baruc asked her subjects for an in-person interview, which can be heard by scanning a QR code next to each painting at the Juliet Art House, or by accessing the exhibition's website.
"We reflected on the past year, talked about how we're currently doing and talk about what we imagine for the future," Baruc said.
Mirta Bottai, a graduate student in the arts management program at Columbia and the exhibition developer and curatorial director for "The Color of Normal," believes everyone who looks at Baruc's paintings will be able to relate each painting to something in their own life.
Along with the portraits, Baruc is presenting her introspective oil paintings and prints from before and during the pandemic.  All of the work is for sale, some of it under a raffle structure, potentially making the art accessible to more people.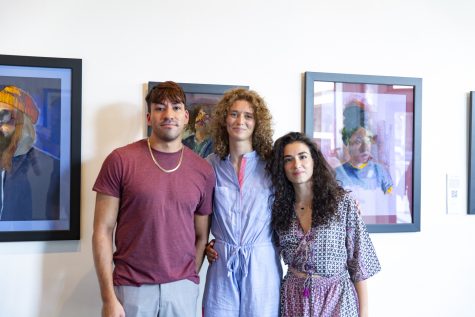 "We really want people who would not be able to afford to buy a painting or print [at] full price to at least get a chance to own that piece that they might love," Bottai said.
The raffle tickets for prints cost $10 with 5-1 odds to win, and the raffle tickets for a painting cost $75 with 11-1 odds of winning.
Regardless of the raffle results, each person gets a sticker or a print of their choice, depending on the ticket they bought.
Ten percent of the proceeds from all art sales will go the Pilsen Alliance's Summer Youth Organizing Institute, a non-profit social justice organization based in Pilsen focused on healing and empowerment.
Baruc said she originally thought about doing an event with live music, but after the past year, it felt too heavy.
"I need healing; we need healing; and I also really was desiring a space to reflect, heal and look forward," Baruc said.