The Chronicle's guide to fending off boredom while social distancing
With no definite end to social distancing or Illinois Gov. J.B. Pritzker's statewide "stay-at-home" mandate in sight and Columbia classes suspended for another week, finding ways to entertain yourself in quarantine can prove to be a never-ending plight.
In this newfound time, the key to staving off boredom may be in re-watching, reconnecting, tackling backlogs and trying something new.
To give you some ideas of what to do with this unexpected time, here are just a few ways some of the Chronicle's staffers are keeping busy with TV, movies, music and art while social distancing.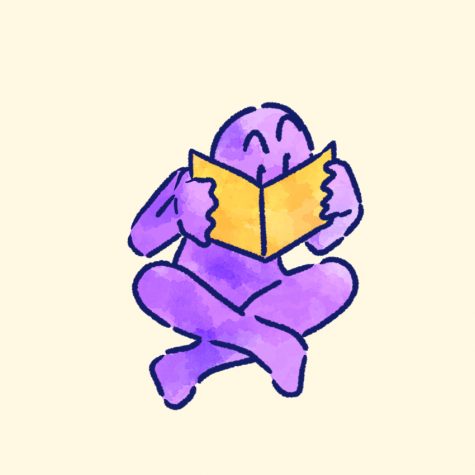 June Keating, staff reporter
Social distancing has not meant isolation for June Keating. The staff reporter said she and her neighbors arranged a picnic in their respective front yards where they spoke to each other—loudly—from a safe distance.
Keating and her friends also used the video conferencing app Zoom to have a "ballad night" where they sang mostly sad Irish songs to each other. In between picnics and Irish tunes, Keating is passing the time by using the pandemic as inspiration to write a movie script titled "The Quaranteens."
Jonah Ocuto, staff reporter
Chasing for an albeit fleeting replacement to real social contact, Staff Reporter Jonah Ocuto said he has been playing a lot of "Jackbox Games" —a variety of digital platform party games.
As a filmmaking major, he said he has also been falling in love with the TV show "Twin Peaks" all over again.

"The show's protagonist, Dale Cooper, is all about savoring the little joys in life, which is really important to keep in mind during precarious times like these," Ocuto said.
Ocuto said he will keep us posted if he picks up claymation as a hobby, just like Adam Scott's character, Ben Wyatt, did in the NBC sitcom "Parks and Recreation."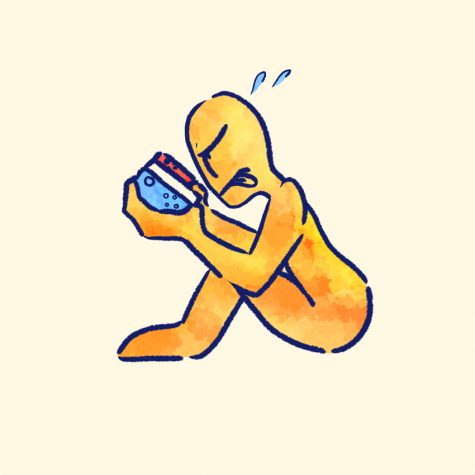 Ella Watylyk, copy editor
As a source of inspiration to bake during her time at home, Copy Editor Ella Watylyk and her mother are watching "The Great British Baking Show."
Watylyk has also kept herself busy with her Nintendo Switch playing "Pokemon Mystery Dungeon: Rescue Team DX," "Super Mario Party" and "Mario Kart 8."
She has not only been entertained by her virtual pets in "Pokemon," but also her IRL cats—Calvin and Lola.

Jacqueline Luttrell, photojournalist
When photojournalist Jacqueline Luttrell is not catching up on some much-needed rest, she said she has been filling up coloring books that her daughter got her into. Luttrell has also gotten back into creating conceptual art on her Cintiq, a creative art design pad.
"As a photographer, everything is on the fly—it's at 100 miles an hour. You capture that moment in the blink," Luttrell said. "Whereas [with] conceptual art, you have time to just sit there and think about it, and you get lost in it, and you're able to move different images around and change colors, and you hit your flow. You hit the zone, and you lose track of time."
Kendall Polidori, managing editor
Managing Editor Kendall Polidori has been listening to her record player like it's going out of style, with her favorites being "Forever Turned Around" by Whitney, "Rubber Soul" by The Beatles and the original soundtrack of "Grease."
"There's honestly no better way to listen to music because it's such a physical platform delivering music. It makes it all the more special and personal," Polidori said. "I'm also an introvert, so having time to be alone and just jam to some music is great, too."
Mike Rundle, director of photography
Director of Photography Mike Rundle's suspicions surrounding the latest Bachelor Peter the Pilot being "childish" were confirmed when he finally had time to finish the latest season of "The Bachelor" during the quarantine.
Rundle has also been rediscovering old music and has found new records he has yet to listen to.
"It's been more of a 'What songs flow well together?' sort of thing versus landing on a predetermined message," Rundle said of creating new playlists. "It's fun to just play around and see what sort of genre-bending we can come up with."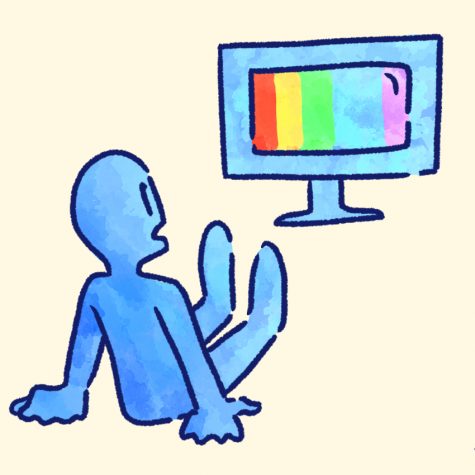 Alexandra Yetter, editor-in-chief
When Editor-In-Chief Alexandra Yetter is not writing breaking news remotely from home, she and her father are engaged in a "Star Wars" marathon—"in chronological order, of course,"—and watching vintage Disney movies.
She and her father have been watching "Star Wars" since she was a kid, and since Yetter had not been home since December, when she returned home after classes moved online they knew they had to have another marathon.
"There's something comforting about being at home and watching movies you've grown up on during this uncertain time," Yetter said.
What are you doing while at home for quarantine? Write to the Chronicle letting us know in a letter to the editor or tag us on social media.