Suzanne Blum Malley named provost at Methodist University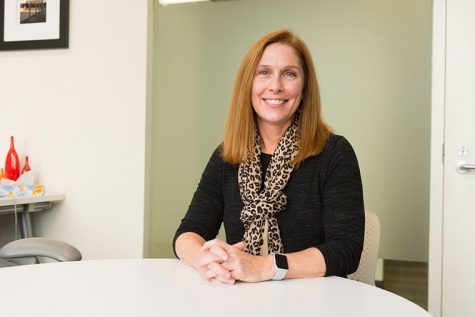 Former-interim provost Suzanne Blum Malley has been named provost of Methodist University in Fayetteville, North Carolina, where she will be reunited with Columbia's former Senior Vice President and Provost Stanley T. Wearden.
Blum Malley succeeded Wearden on an interim basis in January 2019 when Wearden became president of Methodist University, serving until Marcella David took over the provost position at Columbia in June 2019.
"Dr. Blum Malley brings to us a strong track record of academic and scholarly success, and she is a seasoned and highly capable academic leader," said Wearden in an Oct. 31 press release. "I had the privilege of being Dr. Blum Malley's colleague at Columbia, where I was able to witness firsthand her excellent work building and maintaining collaborative rapport with the faculty. She and the faculty have transformed the curriculum there, leading to significant improvements in both the graduation rate and the retention rate."
Blum Malley currently works as senior associate provost and as an associate professor in the English and Creative Writing Department at Columbia.
Blum Malley's first day at Methodist will be Jan. 15, according to the press release.
Story developments to come.