Survey finds two-thirds of young adults feeling increased loneliness and isolation during pandemic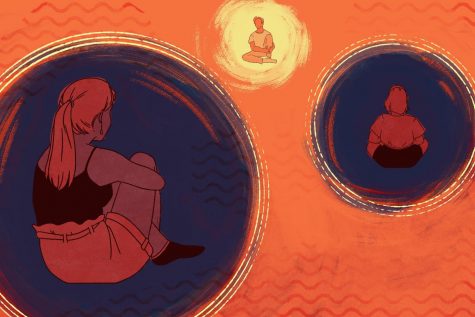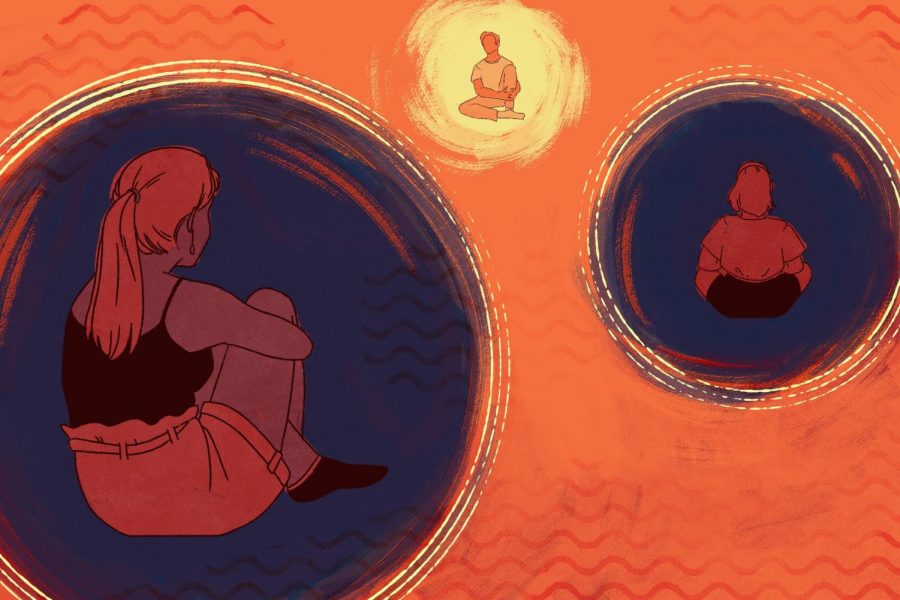 This year was supposed to be "The Year" for Chicago freelance musician and live sound engineer Niko Kapetan. Then, a global pandemic happened, and before he knew it, he was back at his parents' house closed off in his room.
Live concerts and the recording of a new album were swapped out for the complete loss of motivation to write or even play his guitar.
"The first month was definitely horrible," Kapetan said. "I spent a lot of afternoons laying in bed."
Kapetan said he experienced heightened depression, anxiety and loneliness because of the shutdown and stay-at-home order.
He is not the only one.
According to a new survey conducted by ReGenerations, a company that aims to solve generational gaps in places of employment, two-thirds of young adults ages 18-24 experienced deep amounts of loneliness and isolation as a result of the pandemic and the extended stay-at-home orders that followed.
More than 500 respondents from 29 states and six countries responded to the online survey conducted between April 29 and May 1 when "most of the U.S. was under a shelter-in-place mandate."
Half of respondents of the non-scientific study said sheltering-in-place was not easy, and 47% reported a decrease in life satisfaction under the "most restrictive shelter-in-place orders."
Jessica Stollings-Holder, president of ReGeneration and co-author of the study, said lack of in-person connection, particularly outside the home, was found to be a driving factor in increased loneliness among respondents.
"When forced to quarantine, when forced to a device [and] when forced to be in your bedroom all the time, 18-to-24-year-olds are saying, 'We miss [being] in-person; we miss our friends [and] we miss these moments,'" Stollings-Holder said.
Generation Z was already facing more mental health concerns than preceding generations prior to the pandemic, Stollings-Holder said, and quarantining due to the coronavirus has only exacerbated those issues.
Junior filmmaking major Henry Merklein said the pandemic and ensuing shelter-in-place order made him feel isolated because of a lack of productivity. He said he had to move back to his parents' house in Kenosha, Wisconsin, where there were no jobs available and nothing to do recreationally.
"Right before the pandemic, I had gotten the opportunity to start working as a [production assistant] on a D3 [film] project," Merklein said. "I was doing that every week; I had a job in the city … I had all these great things going on. So, when the pandemic happened, everything that was going right for me in the moment came to a crashing halt."
Charlie Wacholz, a junior journalism major, said sheltering-in-place was difficult for him because of the isolation of being back at his parents' house and being away from his friends.
Forms of communication such as Zoom and Discord have helped him feel connected and less lonely, Wacholz said.
Another significant finding of the study, Stollings-Holder said, was the level of concern and anxiety Generation Z has for their financial futures. She said 80% of respondents said they are worried about their financial futures as a result of the pandemic, and 67% were worried about their job prospects.
Grace Roushdi, a 2020 comedy writing and performance alumna, said she was furloughed from her restaurant job in early March and has not heard anything from her boss about coming back, which has caused her "unreal anxiety."
Roushdi said the comedy scene being shut down has only exacerbated that stress.
"How do I adapt?" Roushdi said. "How do I bring comedy back into my life? It's the way I express myself. What causes a lot of my anguish at the moment is not being able to express myself in the way that I'm used to."
Despite some of the grim findings of the study, Stollings-Holder said there are also reasons for optimism.
Despite the rise in loneliness and anxiety rates among members of Generation Z, Stollings-Holder said rates of depression did not significantly increase for the demographic, in part because young adults are more likely to resort to healthy coping mechanisms.
Roushdi said she has found comfort in cooking due to it being a "mindful" activity. She has also taken up reading and biking during the pandemic, she said.
One of the final takeaways of the study, Stollings-Holder said, was that despite getting "hit hard" mentally by the pandemic, young adults ages 18-24 are excited for life to return to a sense of normalcy.
"When we asked [participants], 'Are you more anxious about going back to school and society, or are you more excited,' overwhelmingly, they said, 'We're really excited,'" Stollings-Holder said.
Roushdi said she is excited for things to get back to normal again but realizes that reopening society too quickly would be dangerous.
"I yearn for the moment when things don't feel as affected by the coronavirus," Roushdi said. "I yearn to be with my friends and doing comedy again. However, I know that opening up right now is not the way we're going to get there."