Students welcome pot, warn against inequity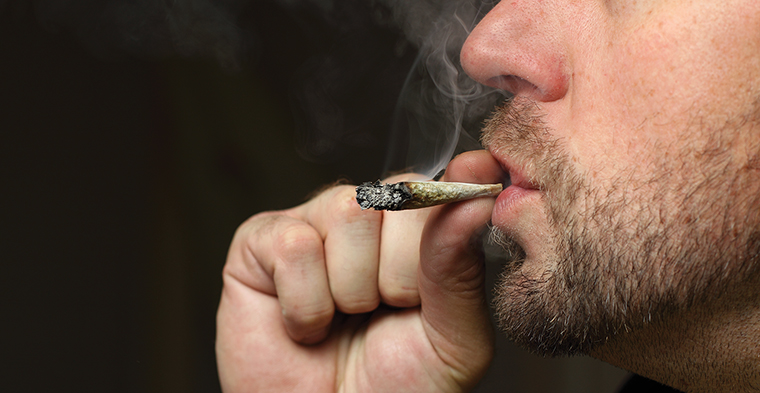 Editor's Note: After verifying the identity and student status of some sources quoted in this story, Chronicle editors chose to withhold their last names and majors due to their age and the current legal status of the use of cannabis.
Whether they smoke pot or not, Columbia students are excited for Illinois to join a group of 10 states that have already legalized recreational cannabis.
Freshman Eli said he is an "avid weed smoker." He said cannabis will be safer once it becomes legal for recreational use in Illinois on Jan. 1 because cannabis sold at dispensaries will be state government regulated and users will not have to worry about potentially laced cannabis.
Eli is not yet 21 and will not immediately be able to buy cannabis from dispensaries himself.
"It will just be safer and healthier for people," he said. "[Cannabis] has all these medical benefits, [and] it helps people. [I am] all for it."
Freshman Ethan said he "indulges" in cannabis and that its legalization will benefit the economy. He said his experience at a dispensary in another state educated him about different types of strains and their corresponding effects.
Illinois will join Alaska, California, Colorado, Maine, Massachusetts, Michigan, Nevada, Oregon, Vermont and Washington, as well as the District of Columbia, as states that have legalized recreational cannabis.
"I got to learn things I thought I knew about cannabis," Ethan said. "They showed me more details about the difference between indica and sativa strains and how different strains can affect your mental state and your body," he said.
Indica and sativa are the two major strains of cannabis. Indica strains generally provide a sense of deep body relaxation, whereas sativa strains tend to provide a more energizing experience.
Kaitlyn Venturina, freshman filmmaking major, said she does not use cannabis, however, she supports legalization because it can boost the state's economy.
According to the Cannabis Regulation and Tax Act, the Department of Revenue projects the cannabis industry will generate more than $57 million in tax revenue and licensing fees in fiscal year 2020. Additionally, the DoR projects significant revenue growth as the cannabis market grows in the state. Illinois could generate $140.5 million in 2021, $253.5 million in 2022, $323.5 million in 2023 and $375.5 million in 2024.
Isaiah Moore, junior television and cultural studies double major as well as co-president of the Black Student Union, said recreational cannabis shops need to open up in the South and West Sides before other Chicago communities and should be owned by people of color.
"It doesn't really solve any issues if the only people that are selling marijuana and making money off of recreational marijuana [are] white people, because they are the ones who set up the system … to oppress, criminalize and discriminate against people," Moore said.
Some members of the City Council's Black Caucus had the same equity concerns as Moore and tried to delay an Oct. 16 vote on a zoning ordinance for legalized recreational cannabis. Despite their efforts, the vote passed 40-10.
The ordinance created seven cannabis zones in the city, each zone allowing seven shops to open up until May 1, when the cap increases to no more than 14 per zone. The ordinance also includes an exclusion zone, where cannabis sales will be prohibited, in the Central Business District.
Despite a potential for up to 49 dispensaries to open by May 1, it is highly unlikely that there will be additional dispensaries beyond the current 11 medical dispensaries on Jan. 1 due to city regulations that include mandatory community meetings before a new dispensary can be approved.
According to the state statute, 25% of state revenue generated from cannabis will be transferred to the Criminal Justice Information Projects Fund to support the R3 program, which focuses "on violence prevention, re-entry and health services to areas across the state that [are] objectively found to be acutely suffering from the violence, bolstered by concentrated disinvestment," according to the Illinois Justice Project website.
Like other colleges that receive federal funding, Columbia is also required to follow federal law, which still defines cannabis as an illegal drug.
Ronald Sodini, associate vice president of campus safety and security, said the way campus security treats cannabis use will remain the same after legalization.
"The possession of cannabis, or use of cannabis will not be permitted on our property," Sodini said.