Students weigh in on the environmental effects of fast fashion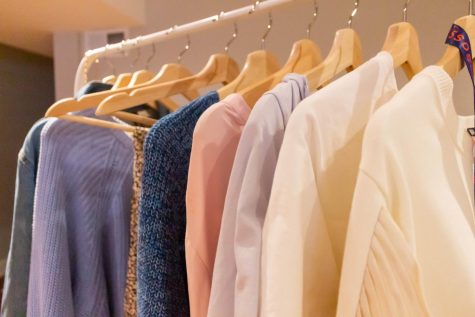 Ksymena Pawlowicz found a passion for sustainable clothing after learning the harmful effects of "mindless consumerism" related to fast fashion during a course at Columbia.
Pawlowicz, a sophomore public relations major, took the "Fashion, Ethics and Aesthetics" course in the fall, which she said revealed the truth about fast fashion, from unethical child labor to its environmental impact.
"It was a really eye-opening and really hardcore class," Pawlowicz said. "I think more about those people and their labor than I used to before."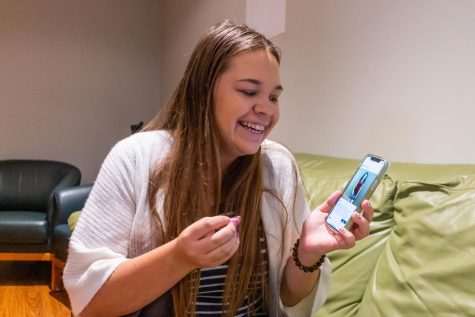 Fast fashion, which is when a brand replicates high-fashion designs to mass-produce them at low costs, has become an easy fix for some people looking for affordable, trendy items during the pandemic.
With many people shopping online to avoid leaving their homes, online stores like Shein and Zaful have grown significantly in popularity, selling items that reflect popular trends but at cheaper prices.
According to Business Insider, 85% of textiles are wasted annually, and fashion production makes up 10% of the world's carbon emissions. It is also the second largest consumer of the world's water supply and pollutes the ocean with microplastics.
Fast-fashion brands often use synthetic fibers like polyester, nylon and acrylic, which take years to biodegrade. A 2017 report from the International Union for Conservation of Nature estimated that 35% of all microplastics in the ocean come from washing synthetic textiles.
Pawlowicz said students should look in their closets and determine if they are truly in need of new clothes or if they can repurpose their old clothing.
"Don't overthink about fashion," she said. "Make it as simple as you can. It still would be trendy, and you can look awesome."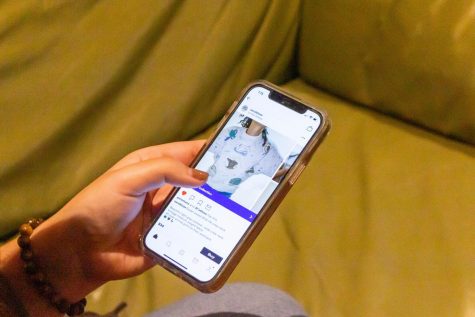 At Columbia, the Fashion Sustainability Club strives to educate people about the fast-fashion industry and promote environmentally conscious purchasing habits through hosting a number guest speakers and the screening of documentaries.
John Adamczak, the founder of the club and a senior fashion studies major, is passionate about sustainable clothing and said the best advice he can give students trying to be environmentally friendly is to develop their own style.
"The biggest hindrance to shopping sustainably is following trends," he said. "If you're trying to be trendy, you have to constantly edit your closet and your look. Whereas if you have a more personalized style, you tend to stick to what you have."
Jessica Abramovitz, a junior fashion studies major and the club's executive officer, said students should shop local and use apps like Depop and Poshmark as alternatives to in-person thrift stores for people who do not want to leave their homes or feel safe going into in-person shops.
"Everything we can do to lower the effects [of climate change], we need to do," Abramovitz said. "We are the future. We can only do so much, but we can still do more than we think. We are incredibly creative, empowered, articulate, educated students—we go to Columbia. There's a reason we're here doing what we're doing."
The Fashion Sustainability Club, which currently meets remotely, kicks off on Feb. 15 and will meet monthly on Mondays from 7 to 8 p.m. via Zoom. Students interested can reach out to Abramovitz or Adamczak through Columbia's student organizations page or their Engage Group.