Students, parents react to housing contract renewal process — 'this is a fiasco'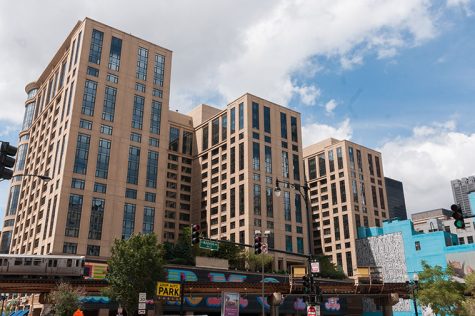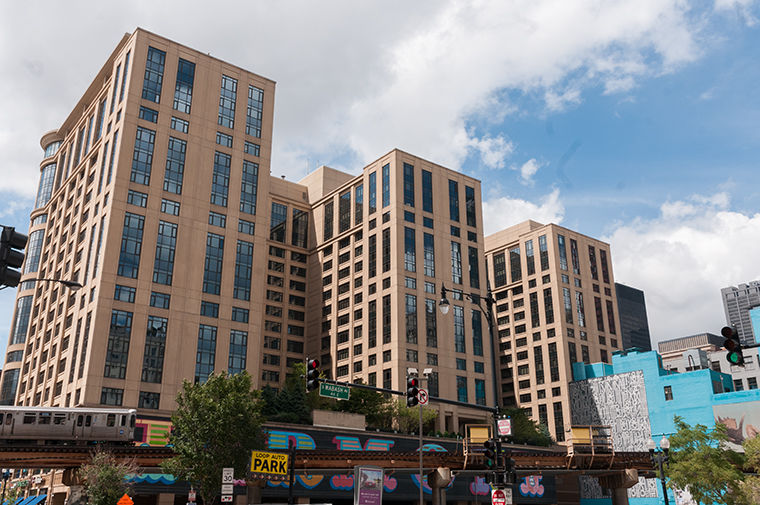 Students and parents bombarded Residence Life with phone calls and emails, with some making multiple attempts, as returning Columbia students and their families attempted to remotely fill out new housing contracts and sign up for new units with roommates over the course of a few days.
In a June 23 email to student housing residents, the Residence Life Office stated all students with existing housing contracts for the coming school year would have to renew them to adhere to the college's limit of one person per bedroom in apartments or suites throughout its residence halls.

The college announced May 13 it would be reducing occupancy in campus dorms to support social distancing and prevent the spread of the coronavirus.
The email stated residents with roommates would be given priority over those without, and would be allowed to select new units before everyone else from June 28-29. It said residents without roommates were scheduled to begin selecting units Tuesday, June 30.

However, the language used left many confused, with no specific times or dates returning students with roommates would be able to access the housing portal, or the process for signing contracts and ensuring all roommates could select the same unit.

Based on posts in the ColumbiaChiApp and Columbia College Families Facebook group, numerous students, like sophomore fashion studies major Citlalli Pech, were up late Saturday, June 27 and into the next morning battling technical difficulties and lack of guidance from Residence Life staff members.
Pech, who FaceTimed her roommates Saturday night and Sunday morning to select a unit and sign contracts together, said the entire process was "very stressful" and took more than three hours.
She said the housing website was slow, kept signing out users and had them start over again. Once Pech and her roommates got everything settled, she said they went on the Columbia app to help students posting concerns, few of whom said they were having similar success.

Dean of Students John Pelrine said within the first 24 hours of the housing portal opening, nearly half of returning students got the units and roommates they wanted.
"They're happy campers, so it's not a complete disaster," Pelrine said. "Although if you're not in a room yet, [it feels] like a disaster to you. … Clearly, there's confusion and timing issues. I'm not going to deny that. But 400 [students] got through right away and didn't need help, so the process works."
As of Tuesday, June 30, a couple hundred returning residents are still waiting to get their rooms, he said.
Director of Residence Education Kelli Collins said even residents who were signed up to live in a one-person bedroom by themselves, or who were planning to live alone in a studio, are expected to go through the housing selection process again and sign a new contract.
"It's our hope that we're able to put them as close to what they originally signed for," Collins said. "If we can't put them in the exact space, we're trying to at least put them in a type of space that they were previously in."
Junior advertising major Zachary Raber said he had already signed a contract in March and put down his deposit for a studio apartment at 30 East, located at 30 E. Balbo Drive, when he got the recent email from Residence Life about contract renewals.
Because he was not planning on living with roommates, Raber said he did not think the message applied to him.
But after contacting Residence Life, Raber said he was told with the contract renewals he would likely be assigned roommates and it would be difficult to maintain his current living accommodations in a studio.
"It freaked me out," Raber said. "I had planned my work schedule and extracurriculars around a studio apartment living situation—a living arrangement I felt safe about because I was contractually protected."
Raber said Residence Life told him they would make an exception and allow him to secure a studio before the new contract renewals were released on June 24—only after mentioning he would be looking at off-campus housing options.
Thorley Parsons, a Wheaton, Illinois, resident and parent of a Columbia student, said Residence Life told them they were being offered "a one-time exception" to get out of the housing contract altogether, an exception she later found had also been granted to another family.
"I had tried in one day at least 20 times to call them, [my daughter] probably had sent between eight and 10 emails to them, trying to get this new password, trying to cancel her contract," Parsons said. "She was getting ignored; she was getting brushed off."
Rather than acting like it is doing families a favor, Parsons said Columbia should be more lenient and understanding, because all circumstances of the upcoming school year have changed.
"Just admit that this is a fiasco," Parsons said. "They should own it and say, 'yes … by all means we're going to let you out of your contract and refund your deposit.' Instead of making it sound like, 'You screwed up, but sure we'll let you out of it.'"
Pelrine said Residence Life is not questioning people who want to leave their contracts at this time. He said as of Tuesday, June 30 there have been 70 housing cancellations.

"We know that families are going to have really tough decisions to make economically," Pelrine said. "And we weren't going to contribute to that anxiety and that difficulty by trying to enforce the housing contract."
Junior dance major Haleigh Nelson said she originally had priority housing and was able to pick an apartment in 30 East with her own bedroom. Now, she is not even guaranteed to stay in the same building because she does not have a roommate group set in stone.
After reading the email several times to understand it, Nelson said she felt "generally frustrated."
"I tried reaching out, but the only thing they sent me was copy and paste responses from the email," she said. "And I said, 'I understand the email … but I have questions and I want responses.'"
Despite continuing to contact Residence Life via email and the chat portal and emailing the Dean of Students office, Nelson said she only received an email which said to "follow the directions."
To be fair, Nelson said residents without chosen roommates should also be able to select their desired housing at the same time as those with roommate groups.
The June 23 email said "the original 2020-2021 pricing structure has also changed with the new bedroom re-configuration," but provided no further clarity on how it had changed.
Pelrine said no student will be paying more than what they originally signed up for and the "vast majority" will be paying less for housing.
"No matter what we do, we will lose money as a college," Pelrine said. "We will pay out more for all these leases and all these rooms than we're going to collect from students."
Pelrine said Columbia has a total of 1,700 rooms—after recently adding an additional 200 from the University Center, 525 S. State St.—and nearly 2,000 students who plan to live on campus.
Rather than denying housing to incoming students, many of whom may be international or out-of-state, Pelrine said the college is considering securing an additional 150 rooms from The Flats, 829 S. Wabash Ave., and will "cobble together" extra rooms to meet the demand.
The 1,100 incoming students who have applied for housing will be able to sign housing contracts starting July 15. Pelrine said returning students will also still be able to choose housing, although they may not get the unit or roommates they want.
Residents who do not choose a room for the upcoming academic year will be manually assigned to a space by Residence Life, according to the June 23 email.
DeAnne Finley, a Tulsa, Oklahoma, resident and parent of a Columbia student, said after a day of trying to log into the housing portal, housing options disappearing and contracts not showing up, they finally received help.
Pelrine said Residence Life created another online housing system to allow one person to a bedroom, but he is not aware of any technical issues outside of students trying to claim the same unit at the same time.
Finley said parents on the Columbia College Families Facebook page provided assistance, and Residence Life staff members manually selected the room her daughter wanted and provided a contract to sign after being contacted in an Instant Messaging chat on the housing portal.
She said her biggest concern was the process for selecting housing and signing new contracts began on the weekend, when Residence Life staff were largely not available by phone or email.
Pelrine said "it was a mistake" to launch on Sunday and they should have waited until Monday when support could have been in place the minute the housing portal opened for students.
"Everything we're doing is new," Pelrine said. "So it's not gonna be perfect, unfortunately, but we're doing our best."