Student-led documentary investigates Cambodian adoption mystery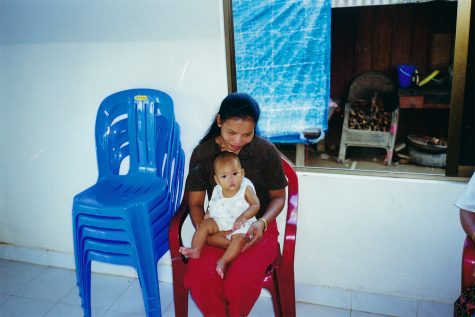 From 1997 through 2001, American Lauryn Galindo facilitated 800 Cambodian adoptions to American couples, some of which were illegal. It is unknown how many of these children were orphans, or how many were stolen from their families.
Two Columbia students are among a group of documentarians working to tell the complex, emotional story of exploitation that has impacted hundreds of children and families.
Elizabeth Jacobs, a junior at the University of Massachusetts triple majoring in marketing, film and communication, is the director of "The Stolen Children," a documentary feature film powered by a team of college students across the country, including the two Columbia students.
The project is for Jacobs' honors thesis about her experience revisiting Cambodia in hopes of reconnecting with her biological family and uncovering the missing information of her adoption.
"As a child I always knew that I didn't have any information on my biological family, and it wasn't until I grew up, in high school, I started asking my friends who are also adopted," Jacobs said. "It turns out more often than not, a lot of people had information on their biological parents."
Shalyn Delhaes, a freshman cinema and television arts major, is one of ten interns working on the film. Delhaes specifically works on research and development. The crew takes on new interns every six months to help with social media and marketing, graphic design, fundraising and the acquisition of grants.
Jacobs said the film highlights the Asian-American adoptee experience and addresses the issue of child exploitation in Cambodia.
"The main themes are trying to find identity, growth and rebirth," Jacobs said.
According to Jacobs' research, Galindo used baby recruiters throughout Cambodia who targeted vulnerable families, saying their children would be taken to temporary daycares or orphanages.
Galindo profited nearly $8 million from organizing adoptions. She pleaded guilty to money laundering and visa fraud and was sentenced to 18 months in prison in November 2004, according to ABC News.
"Nothing is in the dark about this film," said Phoebe Yung, a freshman cinema and television arts major and assistant director of "The Stolen Children."
"We're really all about education," Yung said. "Because at the end of the day this is a project that not a lot of people know about."
Through Jacobs' research, she realized inconsistencies in her birth certificate. Specifically, her surname was recorded as "Rath," which is Khmer— the official language of Cambodia—for "state" or "government" and often given to children whose birth parents are not known and commonly appears on false birth certificates, which enable illegal adoptions to occur unrecorded.
In January 2022, nine crew members, including Jacobs and Yung, plan to travel to Cambodia for three weeks and visit the capital of Cambodia, Phnom Penh, as well as Angkor Wat, Siem Reap and Sihanouk Ville, where it is believed Jacobs was born.
The team is planning to unveil information through research on the Galindo scandal and investigating local versus Western-led orphanages in Cambodia, while Jacobs conducts interviews with her mother about the lack of information she received when she came to Cambodia to adopt her. The team also hopes to conduct interviews with other Cambodian adoptees, Cambodian locals and anyone connected to Jacobs' biological family, if discovered.
The production team gained international support through their fundraising and exceeded their initial goal of $5,000 in their first GoFundMe, which started in September 2020, and they have raised more than half of their next goal of $7,000. The film was also sponsored by Film Independent.
"The Stolen Children" social media accounts have more than 1,600 followers on Instagram and multiple viral TikToks. Yung said they also received support from other Asian-American activism accounts.
"I'm really happy as to how big this project has grown to be," Jacobs said. "It really started as a personal thing … and because it's so personal I think there is a lot of weight to the project, and it just means a ton to me to know that people from all over the country and even around the world want to know more about this topic."